I'M BACK AS A MRS!! Recap and a few pictures
Hello ladies! I am back and as a MRS! Our wedding and honeymoon were absolutely wonderful. The week of the wedding was intense. I had two job interviews (found out I did not get one of the jobs), was super sick, and had to finish up all of the little details.
Rehearsal:
The rehearsal for the wedding was on Friday, July 26th. I started the day at the spa with my bridesmaids and moms getting manis and pedis. The rehearsal itself went fine and my mom put a rosary in the bushes which is supposed to protect against rain since the forecast was not very promising. The rehearsal dinner was thrown by my MIL and FIL and was delicious. From the dinner, my bridesmaids and I headed to the suite we had for the weekend of the wedding. My sisters and I spent the night there which was a lot of fun.
Day of:
The wedding day started off with breakfast at the hotel. Then the limo picked us up and took us to the salon to get our hair and make up done. Everything went well there and then we headed back to the hotel to wait for the flowers and the photographer to show up. The flowers came on time and were gorgeous! The photographer however, was late and went to the wrong hotel! I had a bit of a bridezilla moment but he showed up eventually and I let it go. After getting dressed and taking some pictures at the hotel, we headed to the venue.
Ceremony:
As we got into the limo to drive to the venue, it began to downpour. The ceremony was scheduled to be outside so I was NOT happy! Once we got to the venue, the rain had let up a bit and the banquet manager asked me what we should do about the ceremony. We decided to go for it outside and the weather actually held up! My mom is convinced it was because of her rosary that she had planted the day before..Who knows?! The ceremony was beautiful. It was short, sweet, and very us.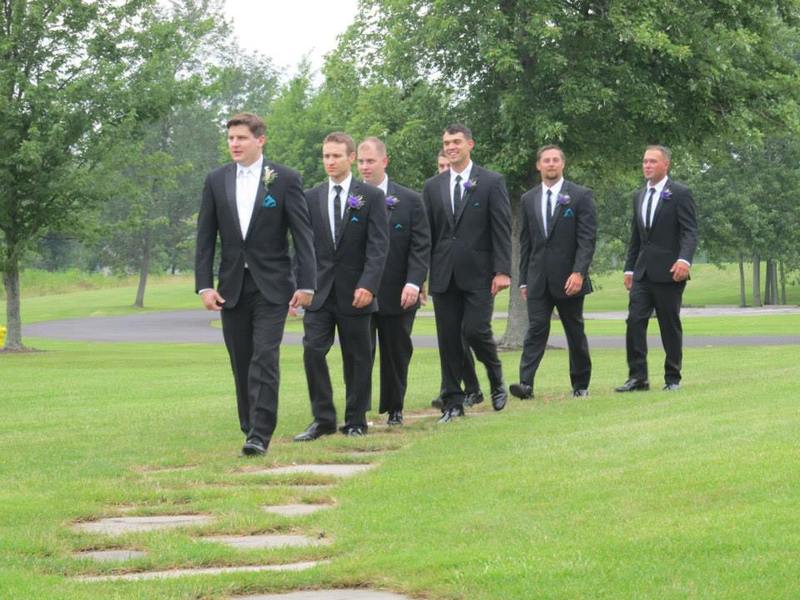 The handsome groom and groomsmen.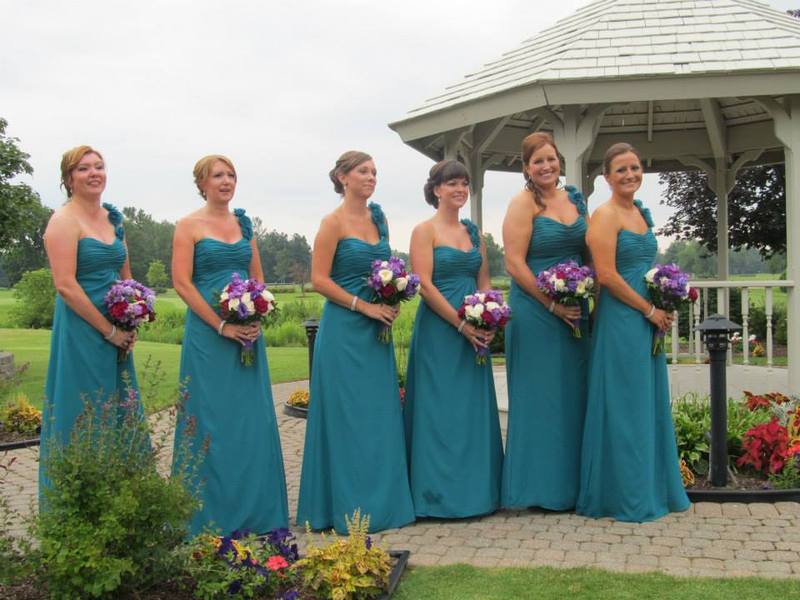 My beautiful bridesmaids.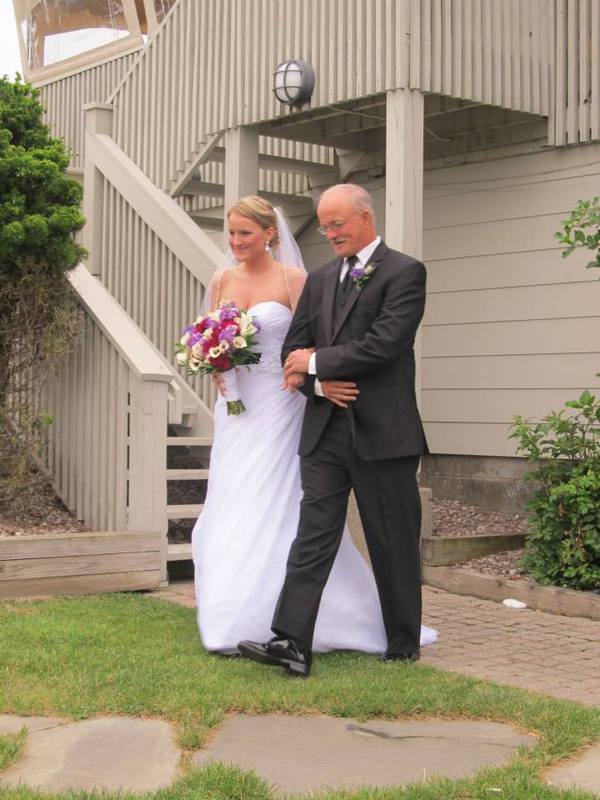 My dad and I heading down the aisle.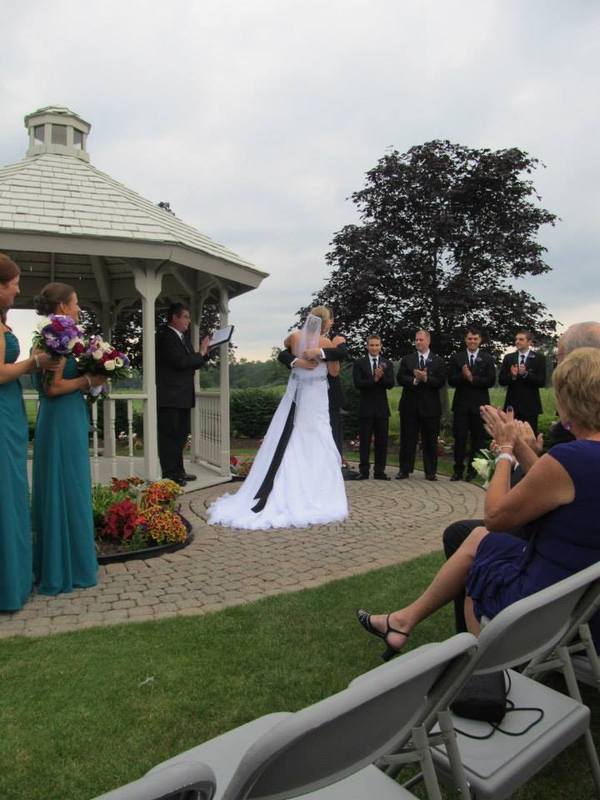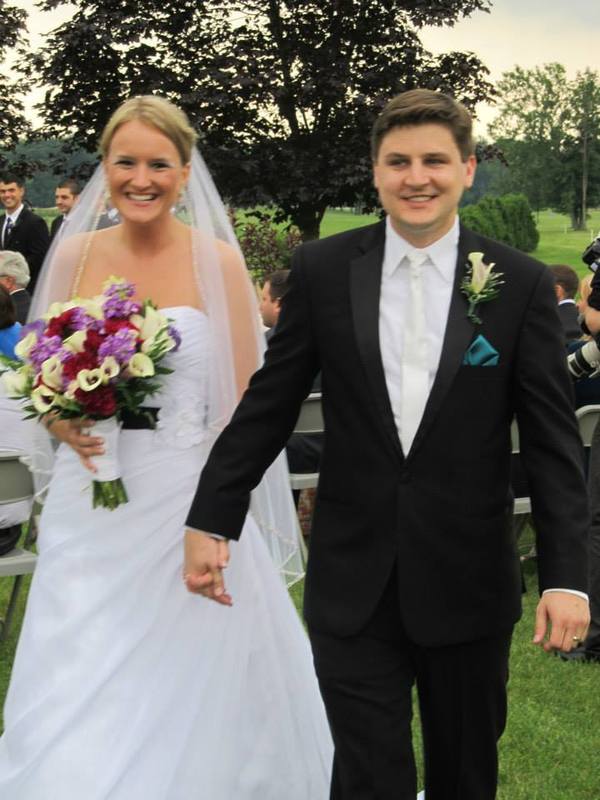 Pronounced husband and wife!
Reception:
After the ceremony, we did a bunch of pictures outside while the guests enjoyed cocktails and appetizers. Everything at the reception went pretty much perfectly! The food and drinks were great, the decorations were beautiful, and the dancefloor was packed all night. At the end of the night, Alex and I went back to the suite to spend the night.
Honeymooon:
The following Monday morning we flew to Negril, Jamaica (Sandals) where we spent a week eating, drinking, and relaxing on the beach. We loved every minute!
Posted on August 16, 2013 at 3:54 pm