Married Ladies: What's Your Favorite Wedding Memory
Aside from the first dance, seeing each other the first time and the rush of saying I do, what's your favorite memory from your wedding day?
We were in the vineyard taking photos and a lady bug had crawled between the layer of organza and lining of my dress. We then fished it out and it crawled all over me.
In most cultures ladybugs are perceived as good luck.
France - In France, if a Ladybug landed on you, whatever ailment you had would fly away with the Ladybug.
Belgium - In Belgium, people believed that if a Ladybug crawled across  a young girl's hand, she would be married within a year.
Asia - In some Asian cultures, it is believed that the Ladybug understands human language, and has been blessed by God, Himself.
Norway - In Norway, if a man and a woman spot a Ladybug at the same time, there will be a romance between them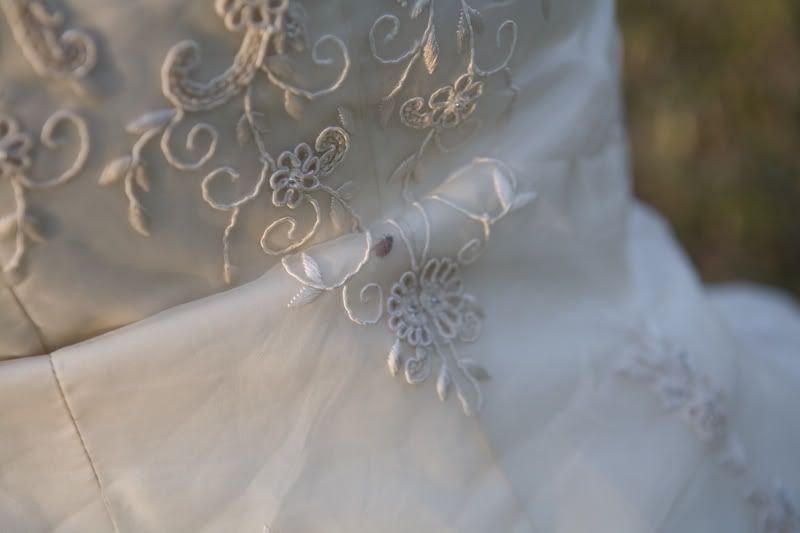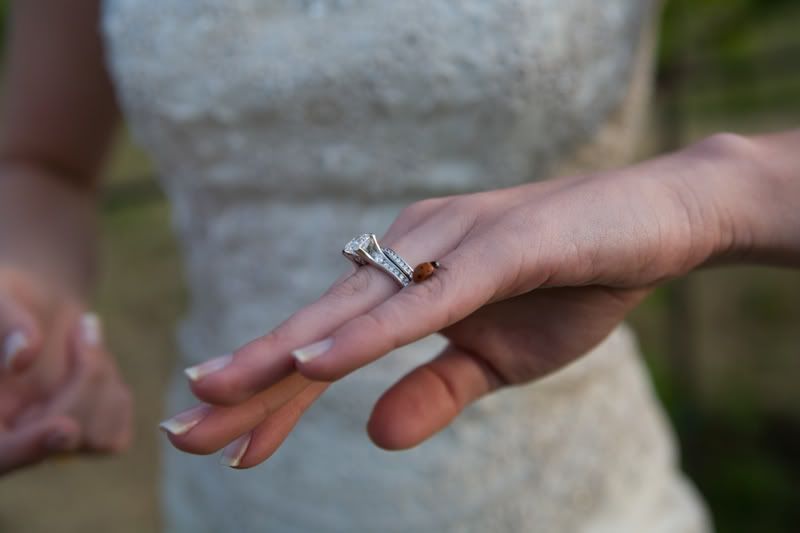 Posted on March 6, 2009 at 2:33 am