Men's Platinum Wedding Band
I bought this for my ex. Not sure what the ring size is.. the receipt says 5mm. 
Never worn, I have the receipt. 
Let me know if you have any questions! I would like to get rid of it. 
I was selling for $500, but I'll take $50 bucks off.
Thanks!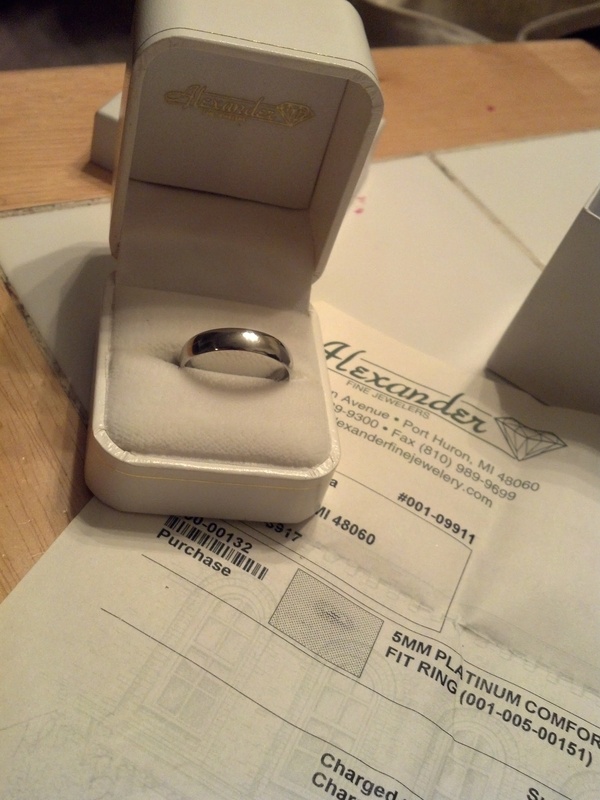 Posted on August 2, 2013 at 10:08 pm