My DIY CHANDELIER centerpiece!!!
Okay, I wanted to post this diy project last but my gift box is not ready yet, so I'm posting this now.  :)
I have 3 different centerpieces: one low and two tall centerpieces.  One of the tall centerpieces is a crystal candalabra and just two months ago, I decided on a chandelier centerpiece for my 2 parents tables.  Here was my inspiration:
I've seen so many sites selling chadeliers in rounds, but me being the extraordinary bride, I specifically wanted them in SQUARES.  I think I found only one site that had it in squares but it was soooo expensive.  So I decided to make one myself!
I went to Z Gallerie not so long ago and was perusing around when I saw these beautiful discontinued babies on clearance!
I thought this could go very well with my crystal candalabras!  I bought 2 of these, ordered many strands of crystals online and now here is the finished product!  (Just imagine there'll be an abundance of white orchilds resting on top!)  :)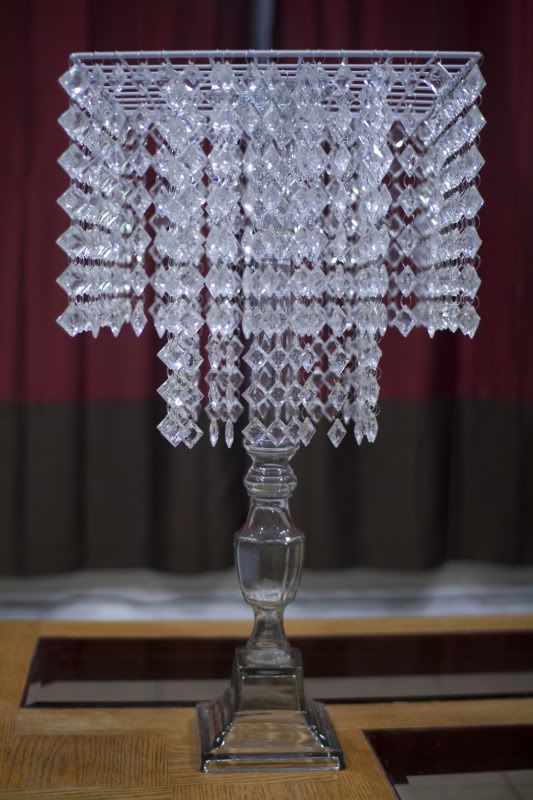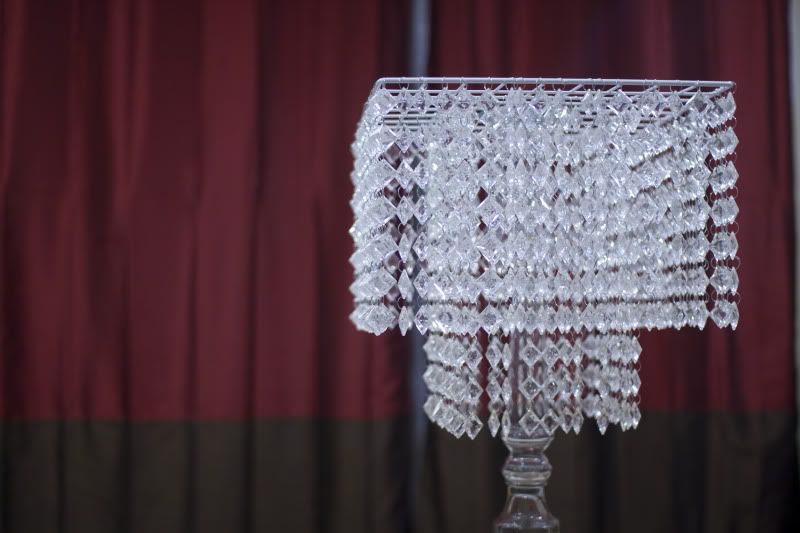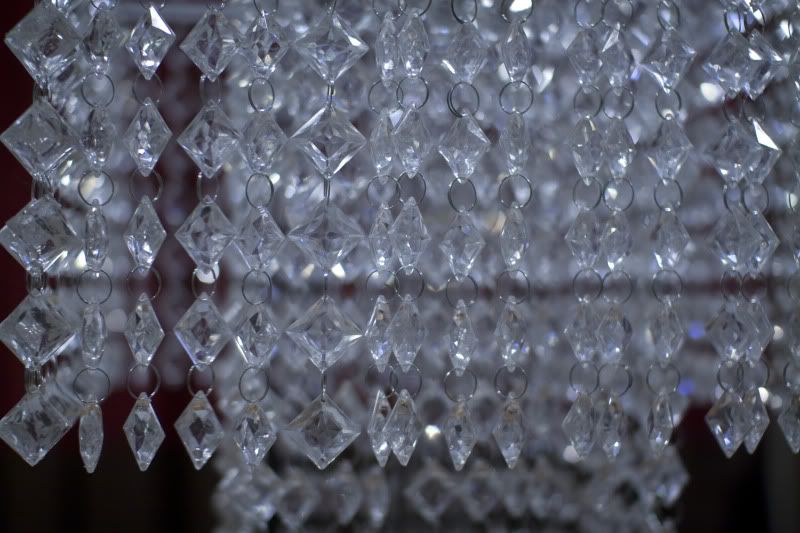 Here are some additional shots of my chandelier and table number together just so you can see a mockup of my parents tables :)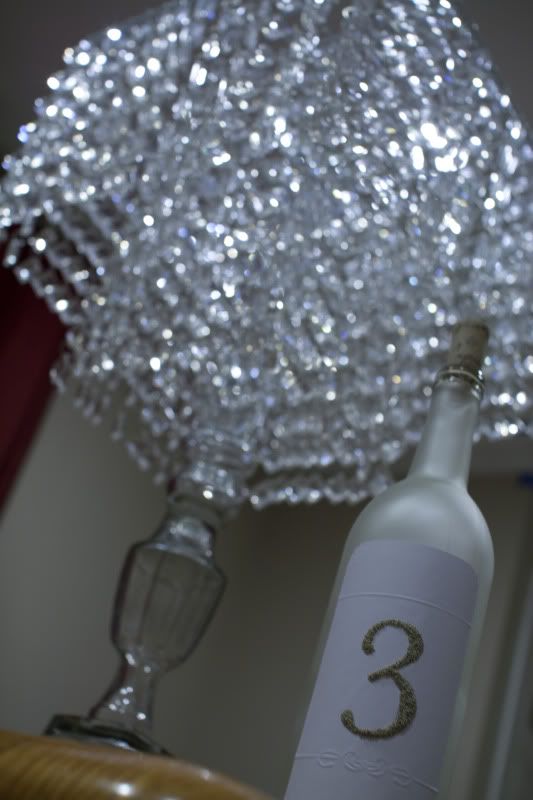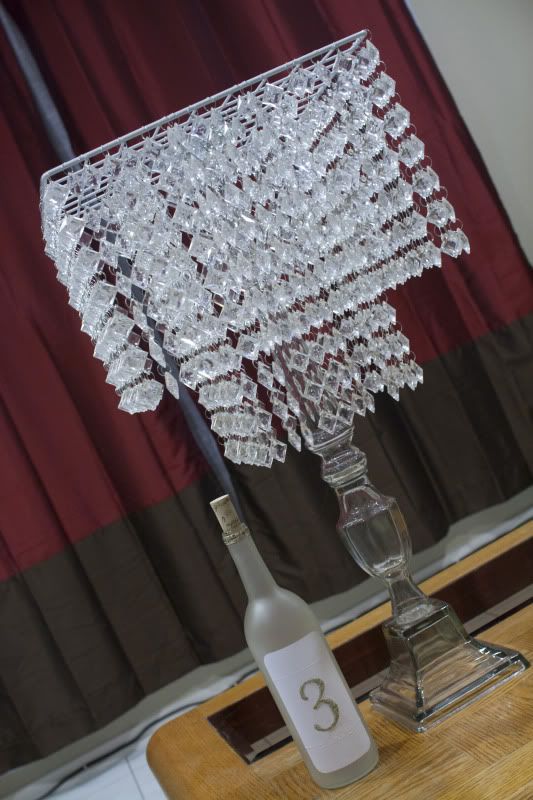 What yuh think??? 
Posted on February 10, 2011 at 9:42 am