My DIY Felt Flower Centerpiece Mock Up...SO EXCITED!!! (PICS)
I started playing around with alternative flower options and came across the idea of felt flowers for the wedding. I went to walmart and purchased about seven sheets of red felt and started making roses. I attached the roses with hot glue to one of those cork shaped green foam flower things from dollar tree. I covered the foam thingy except for one inch on the smallest end which fits inside the vase. For the vase I used two dollar tree candlesticks and a round fishbowl shaped vase also from dollar tree, and I glued them together with E6000 glue. I then spray painted them silver. I also decided the one vase wasn't enough and so I also sprayed a quart sized mason jar silver and used real touch white tulips I ordered from china (ebay) in it. Anyways...the finished product is at the bottom and I absolutely LOVE IT!!! The flowers took me about an hour to make the 16 medium sized ones I used on the vase. I have calculated my bridesmaids and I will be making about 500-550 felt roses in the next couple months and I will be using them in boutonierres, bouquets, centerpieces as well as other miscellaneous decor for the wedding. Best thing is felt is SUPER cheap and I am saving money. Let me know what you guys think. 
I should note that these will be sitting on a navy blue tablecloth and have a red frame with the table numbers in it also, and silver charger plates at ech setting.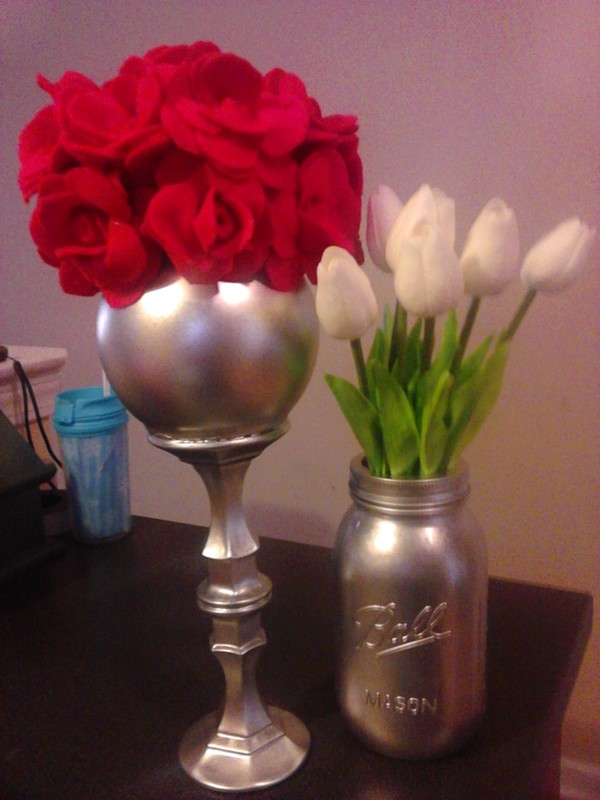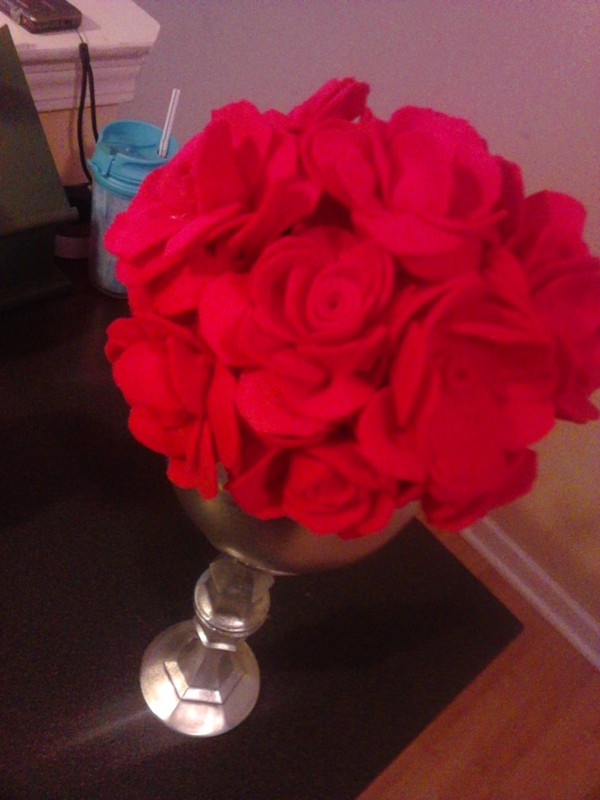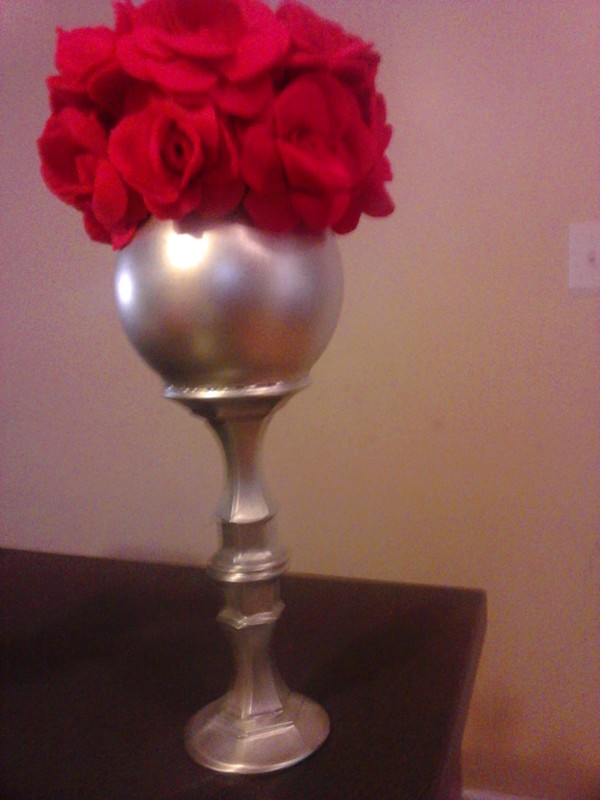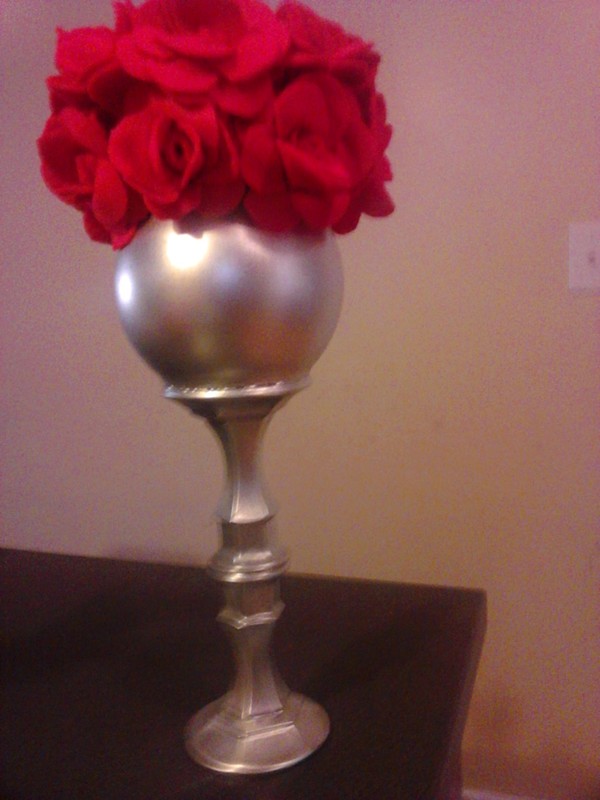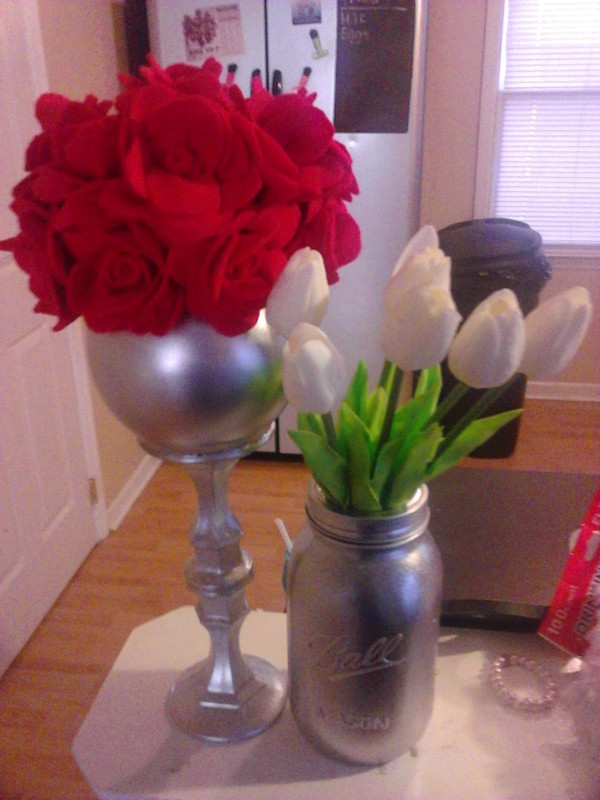 Posted on December 25, 2013 at 8:21 pm