MY DIY Invites and a few other crafts!
So today, since i've been home because of my surgery i decided to knock out a major hurtle in my wedding planning and worked on my invites. I originally made invites from scratch, but having diffculty to print them somewhere, went a different DIY route and bought those pre-made kits. It was cute, sort of in my color scheme, and fairly cheap. I bought them from micheals, 3 boxes (which i may or may not use the third box) useing a coupon for 95 bucks total! (then i spent an additional 33 on a new ink for my printer)
So tell me ladies what do you think of my invites/wording?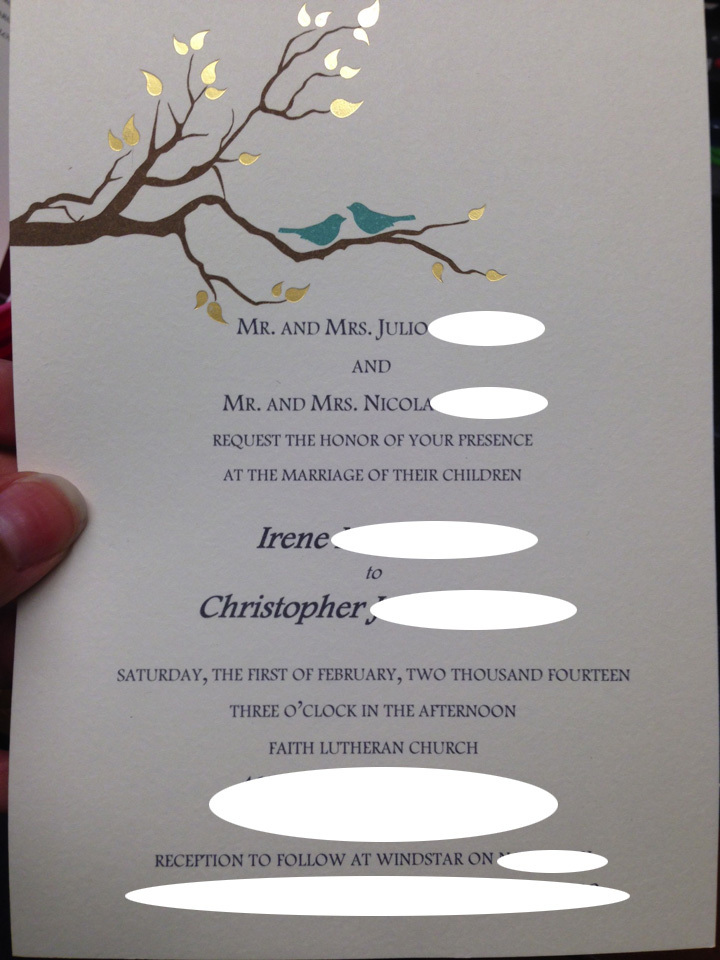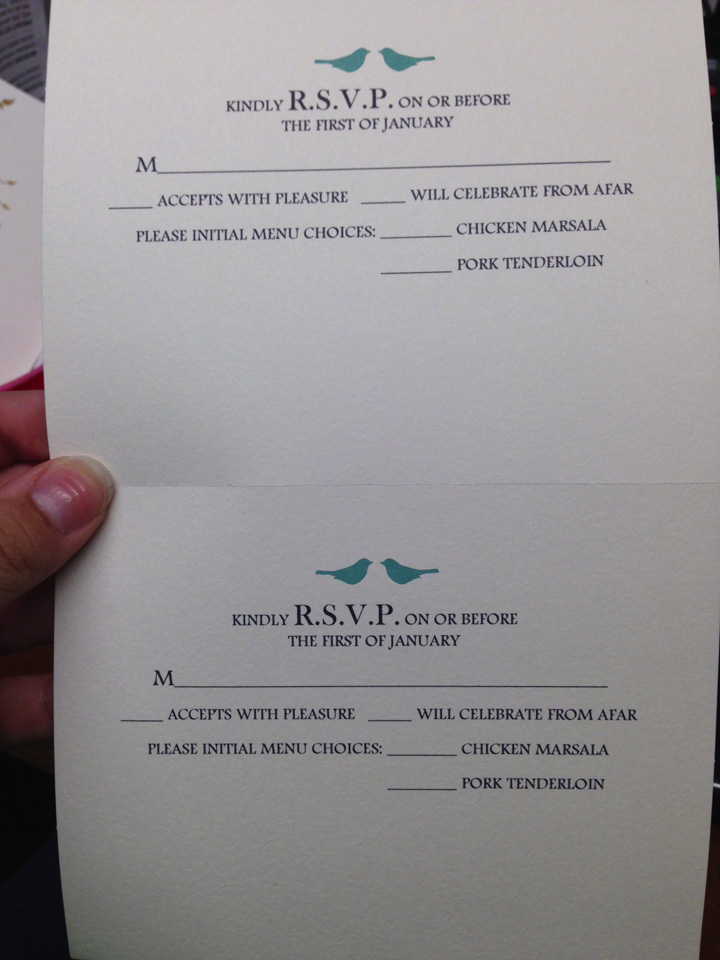 I know the RSVP's arnt centered, and are too close to the top but i spent hours getting it to fit on the card where it wouldnt print over the birds... so i settled for decent since it wasnt the actual invite.
I'm also working on designing a little insert for family who have small children, that i will only toss into the invites that i know the family has small children. Feel free to tell me what you think on the wording and such. It's round because i have a button machine and similar color card stock to the invites... and a paper cutter for the button machine.... so i figured id have neat little cards evenly cut if i used it.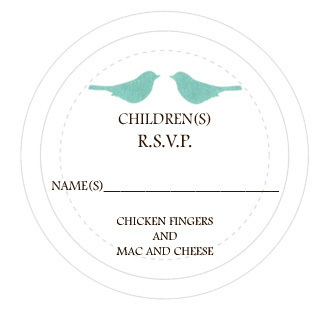 .... then i want to share some crafts in the next post!
Posted on November 13, 2013 at 1:28 am