Alright, lemme preface this by saying - I'm SOOOO not a "DIY" or crafty kinda girl.  I would LIKE to be, and I have my moments (i.e. at Christmas), but by and large, I just haven't gotten the hang of the whole scrap booking or card making thing.
However, after browsing the available pre-printed thank you notes, and even plain cards, I just wasn't thrilled with what's out there, so I decided to create my own (we've got two showers this week, so I wanted to have them at-the-ready to send out before we leave for the wedding).
I used a plain black 5.5" x 5.5" card stock, a waffle-texture zig-zag edged 5 x 5 card stock, I cut 1" x 5.5" strips of red card stock, then a "thank you" rubber stamp.  Then I added a little silver charm of two silver intertwined hearts (in the pics, they look gold, but they're actually silver).
For the envelopes, I used a stamp of three stars with silver inkpad on both the front and back of each envelope.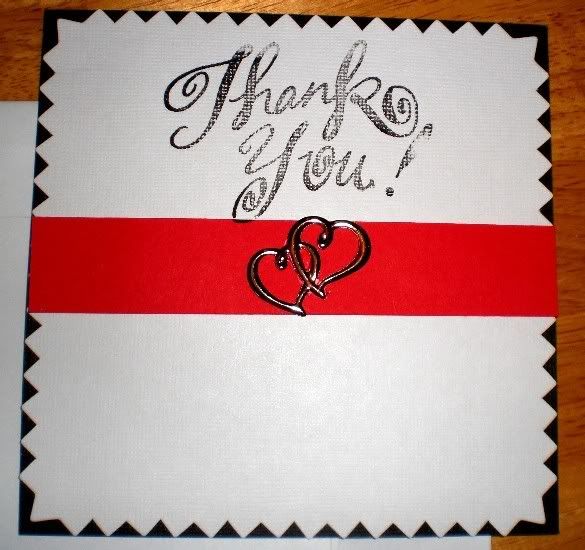 And then before I had a chance to put away my craft stuff, one of our cats (Tigger) decided to check out the contents of my crafts-bag.  lol...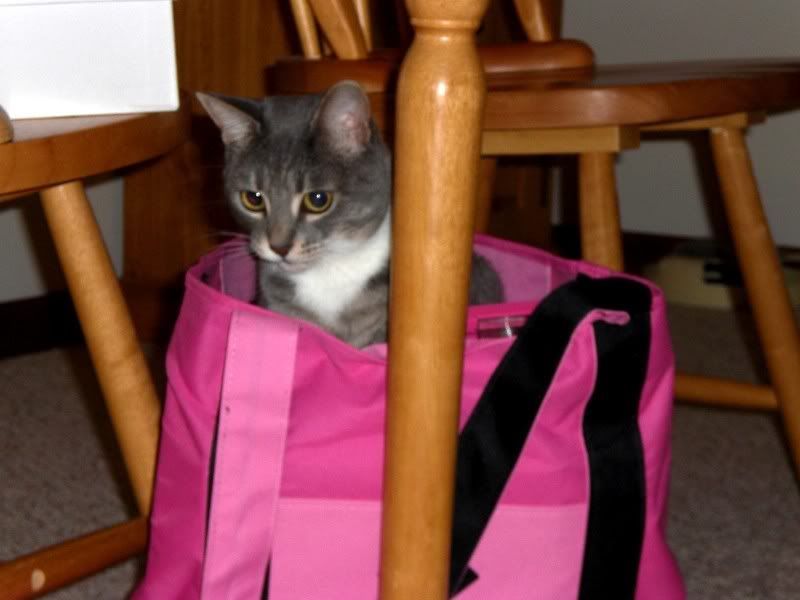 Posted on September 14, 2008 at 3:28 pm