my first posting - shoes help!
Hi ladies,
I can't beleive it's taken me this long to figure out how to post pictures.  I finally sat down and did it! Thank you so much for helping me these past few months (esp to those that I've pm'd).  I love the advice, and chatter that goes on here! I've gotten so many ideas and will start posting my wedding stuff soon!  My wedding is less than 1 month away - I can't beleive it - on Sept 27th.
I'll cut to the chase - I need help with shoes.  I've found 2 styles that I LOVE but can't find one of them anywhere and the other is the wrong color.
1) Fanci by Steve Madden - absolutely sold out everywhere. I'm so bummed
2) Glamorus by Steve Madden - only comes in Pewter and black.
I need a size 6 in champagne in a similar style as the 2 above with a 4 inch heel - yes, I'm short.  Can anyone hellp me find shoes. I've looked at zappos, 6pm, shoes.com and so much more and just can't seem to find the right pair.  Any help would be appreciated.
I'm gonna start posting pics soon of my wedding ideas...i'm so excited!!!! to finally be interactive with you all!
Thanks again!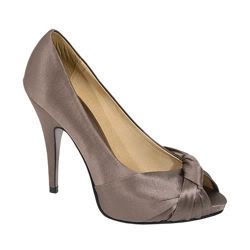 glamorus by steve madden in pewter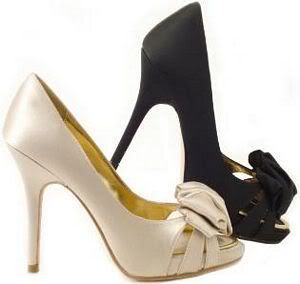 fanci steven by steve madden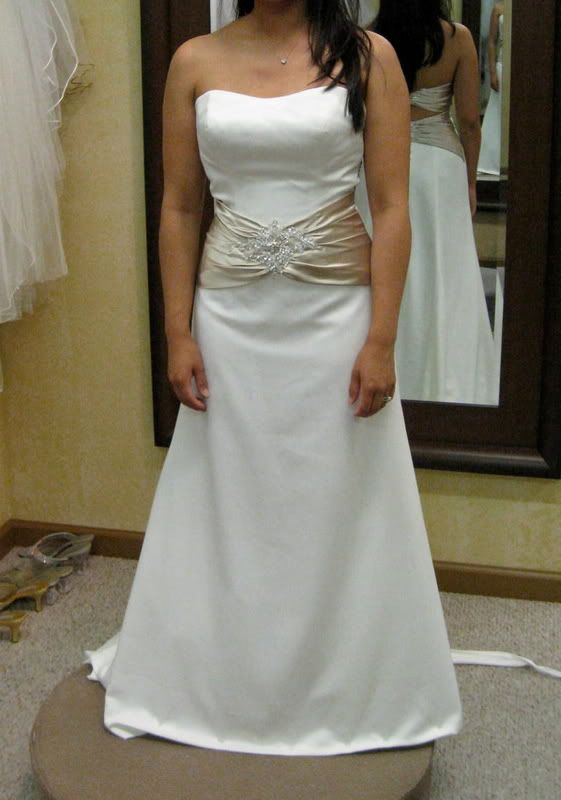 and here's my dress - very simple but I LOVE IT so much!!!!
the champagne shoes would match perfect with the sash...
excuse the pic - i had to cut out my face!!
help!!
Posted on September 8, 2008 at 3:56 pm