NWR- AW - Party favors for kindergarden!
This is what I do when my boys are at school!!!!!
They have a little Christmas party with their Kindergarden class on Friday afternoon so I have made each of them a little candy cane sleigh with stickers, smarties and a Kit-Kat on each!
I need to make their snack too....I'll be back to AW that one too!!!!!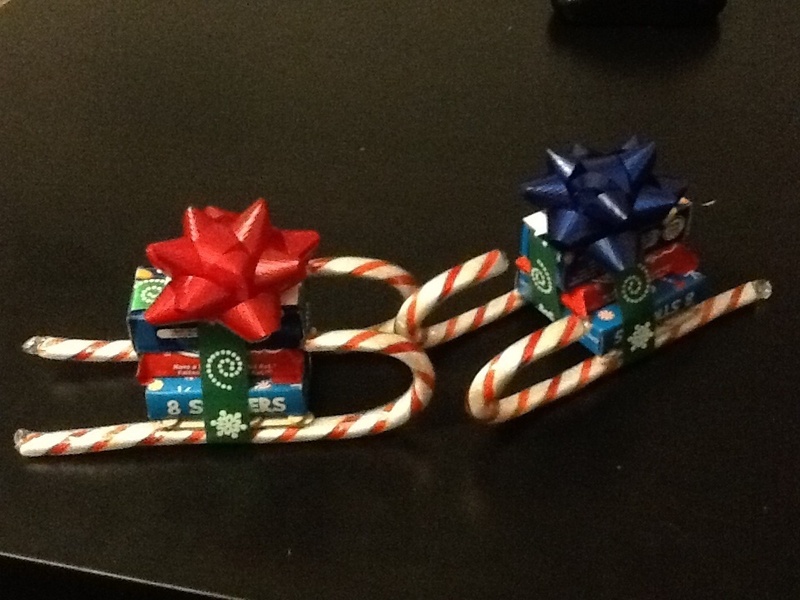 Posted on December 18, 2013 at 10:09 pm