NWR - Baby gift for friend
One of my best friends just told me she's expecting her first and I want to get her something more than a card, and I have to get it tonight because she's leaving on vacation for 2 weeks tomorrow - so no ordering online.
So I tried DIYing something...but I'm not sure how it looks.
I talked her into texting me a pic of the ultrasound, and I put it in a frame and put these letter stickers around it...but I'm a little embarassed to give it to her. (Ignore that weird white line in the middle, not sure why the pic did that)
Does this look cheesy or sloppy? The letters are kind of crooked and I just printed the pic on regular computer paper..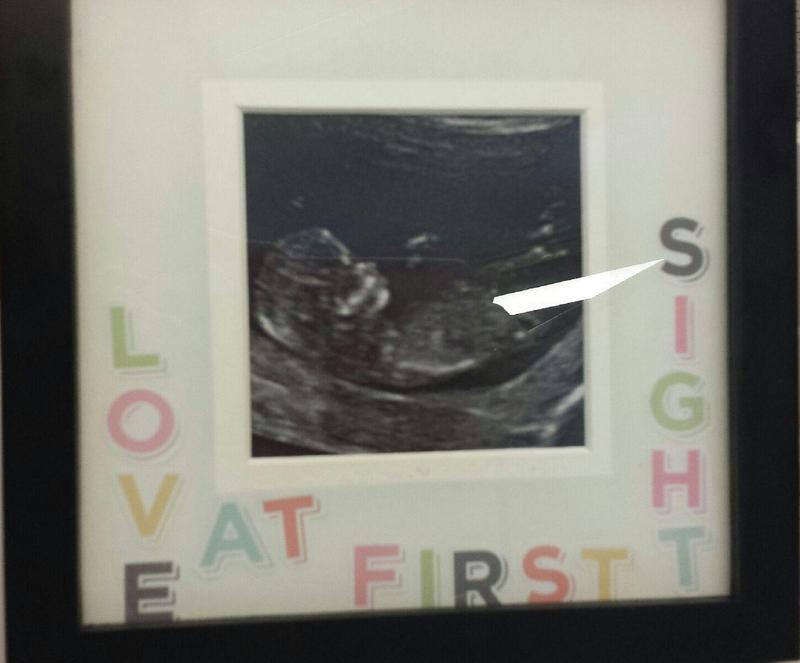 Posted on October 9, 2013 at 9:55 am