Ok so i have a question for all you brides/brides to be!
So its been awhile since ive posted, but was curious about something and always found you ladies to be super nice and helpful! If anyone remembers me, i made this painting for my guestbook: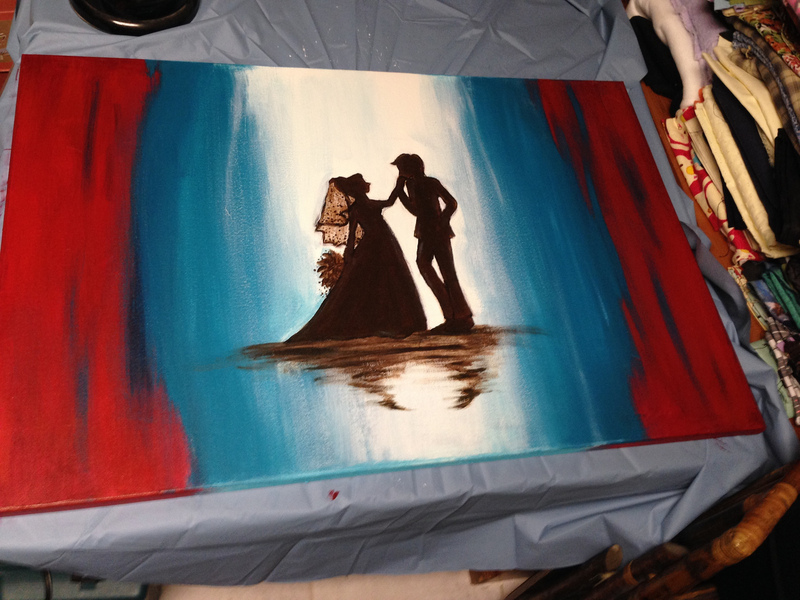 So i was curious to know if this is something you think other brides would be interested in? you know in their wedding colors, and different siloutes for different style of dresses and different poses and such? Also i could probably do vectored images of brides, grooms and bridesmaids for use in programs and stuff... and can probably do illustrations of the brides dress. I just wanted to see if other brides and brides to be thought this would be a good idea, before i get a bunch of supplies and such. i thought it came out very nice!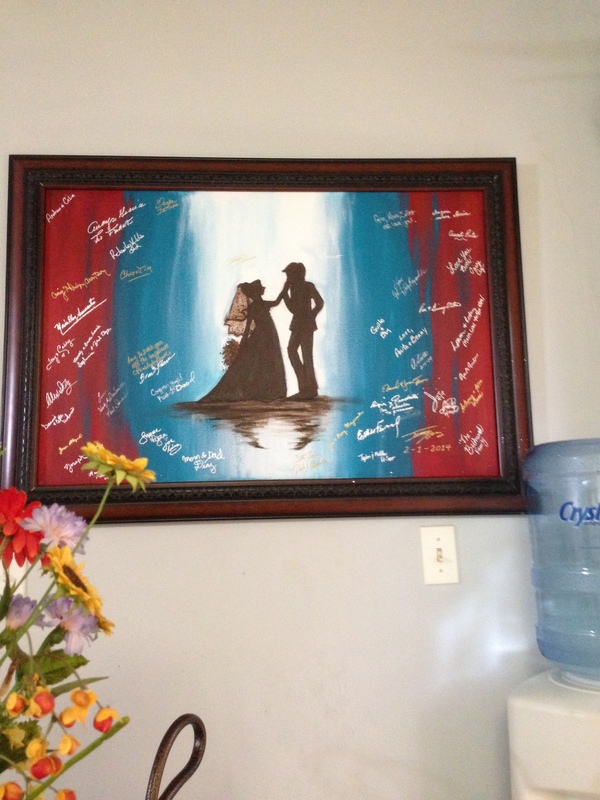 here is my finished guestbook... which would have had more signatures if my pens hadnt exploded. LOL
So i dunno what do you ladies think? is this marketable? I've been unemployed for months now and there isnt any end in sight, so im turning to my god given talents to see if i can make something out of em! Help?
Posted on August 5, 2014 at 8:33 pm