Here are our colors. We laid a lavender tablecloth across the table to see how it would look with table runners. I think we are going to just go with the green table clothes and skip the table runners.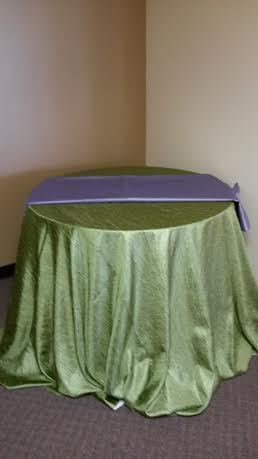 This is what our centerpieces will look like. We saved jars and they will have candles in them. and they will sit on the wood pieces my FI cut and made for me. 
This picture shows our wood pieces for our tables as well as the wooden coasters that will be placed at everyone's seat on the table.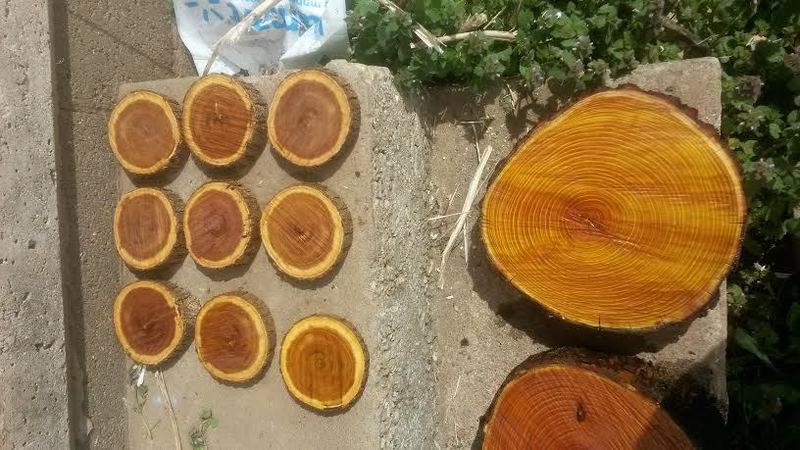 Posted on May 2, 2014 at 1:28 pm