Purple Butterfly Inspiration
My sister is going to have an intimate vow renewal of 50 guest. Since she is going to do that, I wanted to go with a cupcake tower. What do you think of these? My sister's nickname is "Purple Butterfly"
www.cakeexpectations.com
www.icemaidencakes.com
But this is too cute for a small cake if we go this route.
www.bigfatcook.com
I think this is pretty too and this can be done as a DIY.
 www.wedbits.com
I want to give out cookies as wedding favors. Aren't these sooo cute?
www.thecakeworks.com
I found these on etsy.com. Aren't they cute? They are oreos!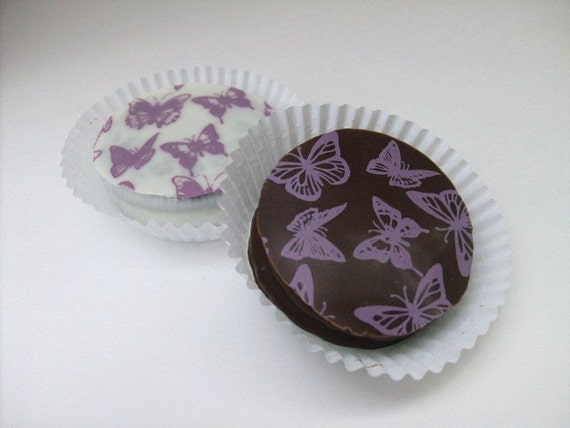 I think I have died and gone to heaven with all these choices of butterfly invitations!! I love the 3-D affect. Awww!
www.theweddingguide.net
My favorites! Who wouldn't want to receive this in the mail??
Some flower girl contenders
www.girlsdressonline.com
A beautiful purple bouquet with butterfly bouquet jewelry
www.serendipitytiaras.com
www.myterraflowers.com

Cute purple candy buffet
Posted on January 28, 2013 at 7:23 am