Signature Cocktail Inspiration: Berry Lemon Sparkler Mocktail
These delicious non-alcoholic beverage is a fantastic alternative for those who are having a dry reception or as an option for to include the pregnant woman and children in the festivities:
1 1/2 pints raspberries or blackberries, plus more for garnish
1 1/3 cups sugar
2 cups lemon juice (from 8 lemons)
Ice
Seltzer
Mint sprigs, for garnish
Directions


In a medium bowl, mash the 1 1/2 pints berries with the sugar; let stand for 10 minutes.


Stir in 1/2 cup water, then strain into a large pitcher, pressing with a spoon to extract any juice. Stir in the lemon juice and 2 1/2 cups more water.


Fill 8 pint glasses halfway with ice. Pour about 3/4 cup berry-lemon mixture into each glass, top with a splash of seltzer and stir to combine. Garnish with berries and a mint sprig.


Serves 8.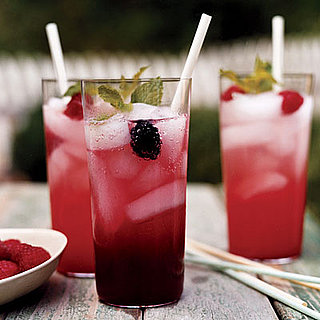 Enjoy Ladies!
Posted on February 25, 2011 at 10:03 am