SWR: My kid has a future in photography.
Our kids absolutely love the property where FH and I are getting married, and it is open to the public when there aren't special events going on. They begged us to take them yesterday so they could see the roses in bloom in the Fairy Garden and see the vegetables growing in the community garden, so we went and had a blast. FH's 8 year-old son asked if he could have my cell phone to snap photos, so I handed it over. He got some beautiful photos of the gardens, but it was the one he caught of me and his father that made me sniffle. FH and I were standing under the tree where we are getting married and FH leaned in to kiss me. This was what his son captured: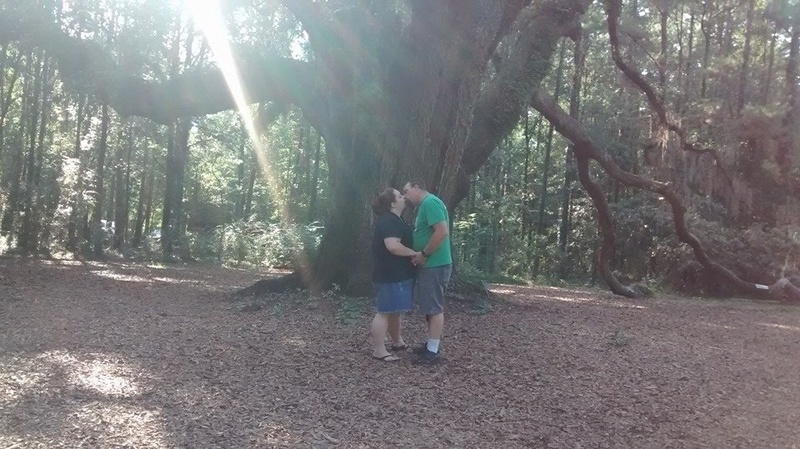 I was totally surprised when I saw the photo, and I have been staring at it since yesterday. I can only imagine us standing there surrounded by our family's and friends when this happens on our big day. This photo gives me something to hold onto and look forward to. 
Posted on August 17, 2014 at 3:36 pm