I am helping my sister out with some of the details for her wedding in October. She decided that she wanted to do a "movie" theme for the table #s. Each table will have a movie released the year of significant events in their lives i.e. first date, engagement, birthdates etc....
Here is a mock up of one...It is for the date they got engaged and ironically enough the year they got engaged was the year that the movie "The Proposal" came out....
What do you think???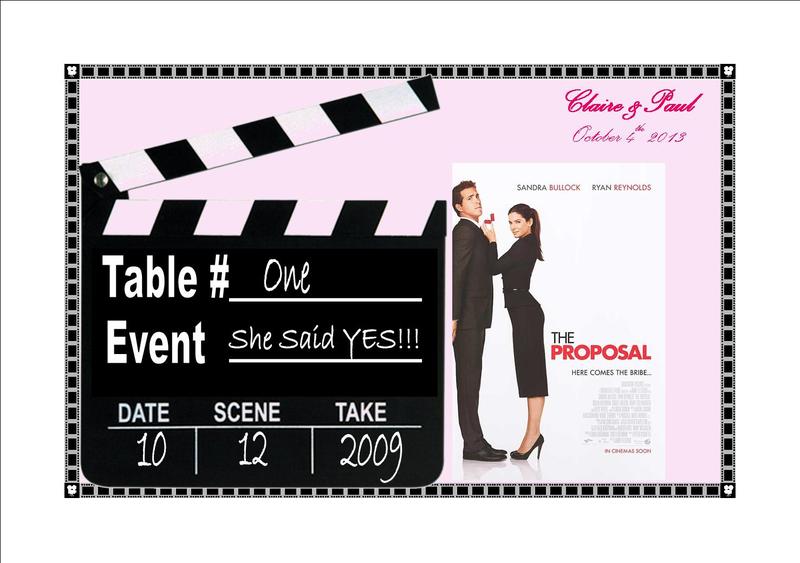 Posted on August 21, 2013 at 5:51 pm