Tattoo Removal Before Wedding?
I covered myself in tattoos when I was young and reckless and now I am racing the clock to get them off of me via laser treatments before the wedding. What can I say? I thought I was edgy and alternative and I wanted to be Angelina Jolie when I grew up. Now I look in the mirror and think "What WAS I thinking?" Especially the one on my wrist. I suppose the others can wait but I can't have this tattoo in all of my ring exchange photos.

I most recently decided to try a CO2 laser. They carry a higher risk of scarring but I was told the effects were much more significant. It. Was. Terrible. I was immobile for a week; I couldn't even dress myself. I am posting a photo of the one on my wrist post-CO2 laser treatment because it's not too gory. Other, less, um, appetizing pictures can be found here:

http://www.princessburlap.com/tattoo-removal/

Anyone else desperate to enter married life with a clean skin slate so to speak?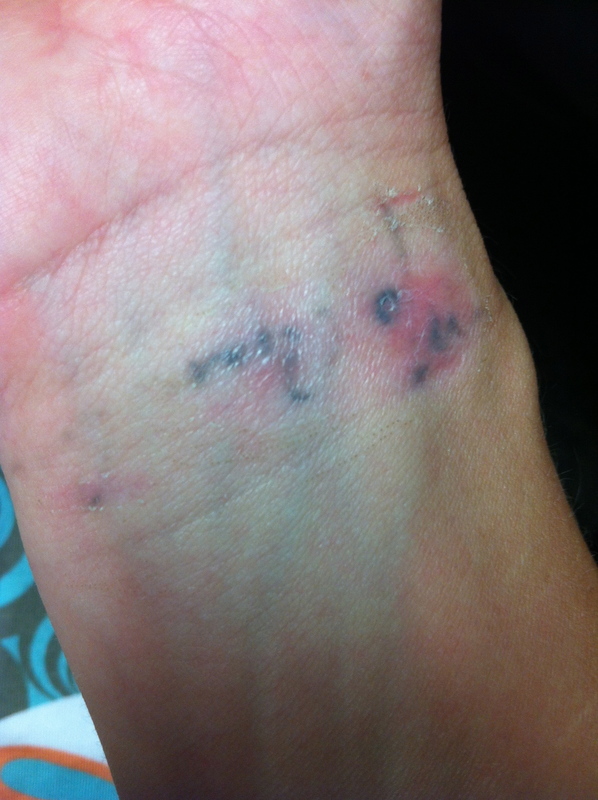 Posted on September 24, 2013 at 7:34 pm