The mens formal wear has been the most arduous task so far. ha
One minute it was going to be custom suits, the next tuxes, then suits, then tuxes.  Just when I thought it was one thing it was another and today it was finalized ... tuxes.  Hallelujah! Matt is going to go with the Vera Wang Black line (but he has not decided on color). 
How does everyone feel about the entire bridal party in the same tux vs. diff. tux?  Here are some images i found on google.
Gray vs. Black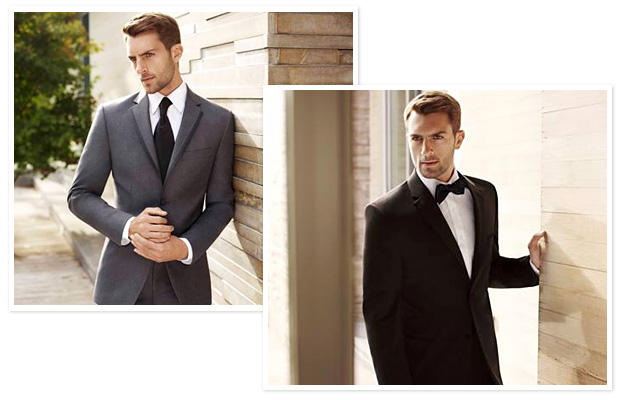 grey groom, black groomsmen
black groom, grey groomsmen
or all in the same color?
Posted on July 21, 2013 at 3:01 pm