Unique Seating Chart ideas
We love the idea of modern personalized weddings, but many couples still overlook the potential to personalize their seating charts. Seating charts are the first connection your guests will have with one another. Since it's unlikely that all of your guests have met already, a fun and unique design has the potential to break the ice. An out-of-the-box hanging display or escort cards that double as favours are surefire conversation starters amongst your friends and family. Not only will they elicit 'oohs' and 'aahs' (applauding your creative efforts) but they can show guests that you put a lot of thought into where they will be sitting and who they'll be sitting with.
Instead of just listing names under table numbers, why not get a little more creative? Seating charts are another great way to incorporate more than just your wedding colours. Avid book readers can match guests to a table using their favourite story titles. Fanning pages of a hard cover novel open at each place setting with tabs featuring guests' names is also visually stunning. Travel-themed weddings can feature compass escort cards that double as favours or make use of large maps with guests names assigned guests to particular parts of the world instead of table numbers. No matter which creative avenue you wish to pursue, we're sure your loved ones will adore your fun twist on the classic seating chart.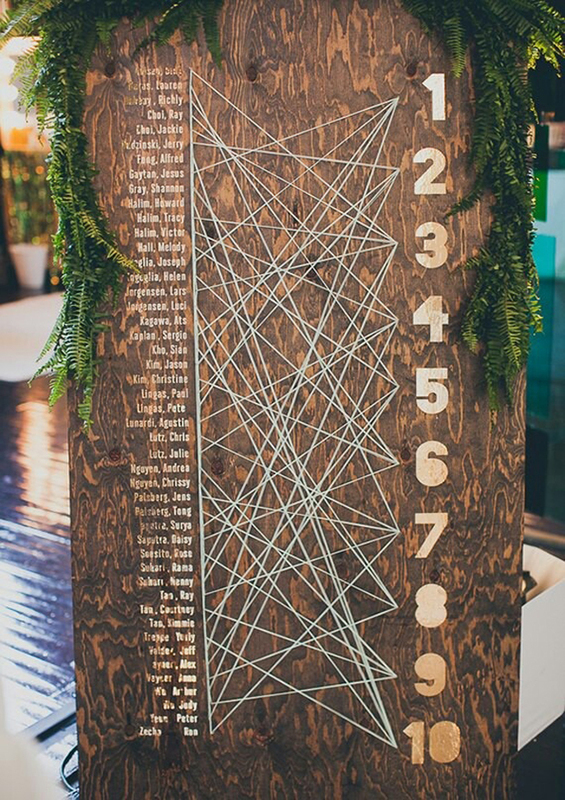 We love this rustic seating chart featuring strings connecting each guest's name to a table number. This interactive display is sure to get guests chatting.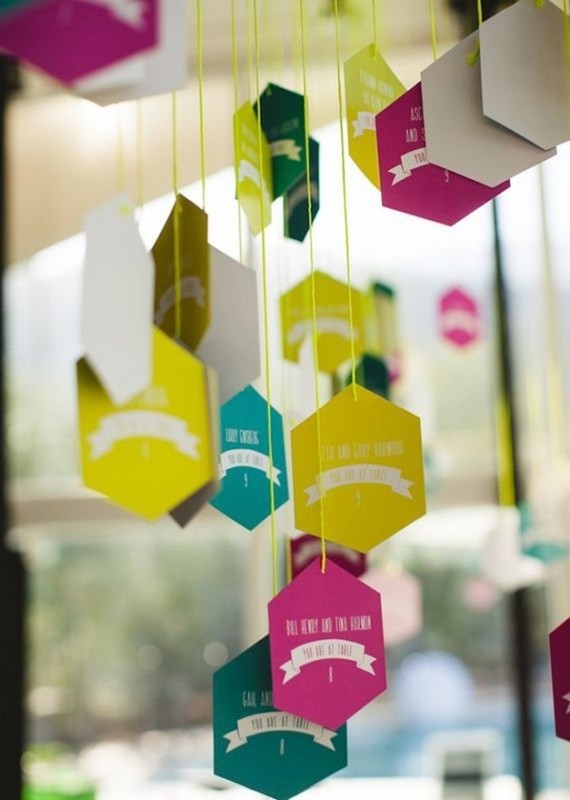 An array of coloured tags hanging from the centre of your cocktail space fills the room with colour and texture. Guests might need a bit of extra time to look through this interactive display so ask your officiant to encourage them to start perusing the tags post-ceremony.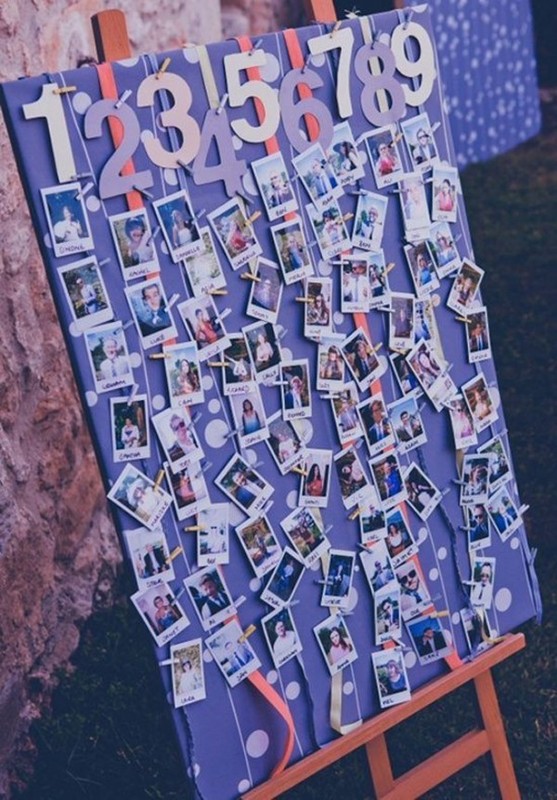 Have guests find their picture under a certain table number. Pick quirky photos of your guests or snapshots of a memorable night to have guests engage in storytelling.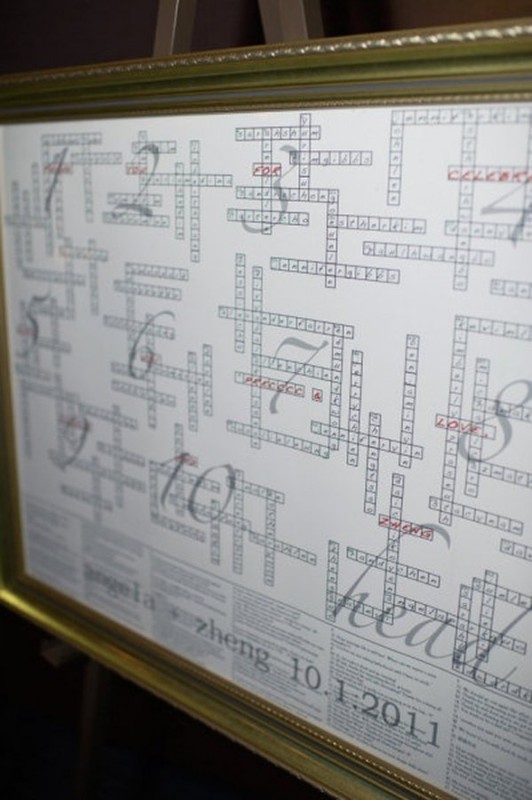 Puzzle aficionados will love this seating chart designed as a classic crossword.
Jog your guests' memories on how they met you by mapping out an interactive storyline.
Posted on December 6, 2013 at 2:02 pm