As some of you might remember I posted the boxes and signs being built. Well here's my update!
FMIL and I stained the boxes and frames. More so her and I helped since I had never stained before. 
Here's her and I staining them. 
Here's the finished product!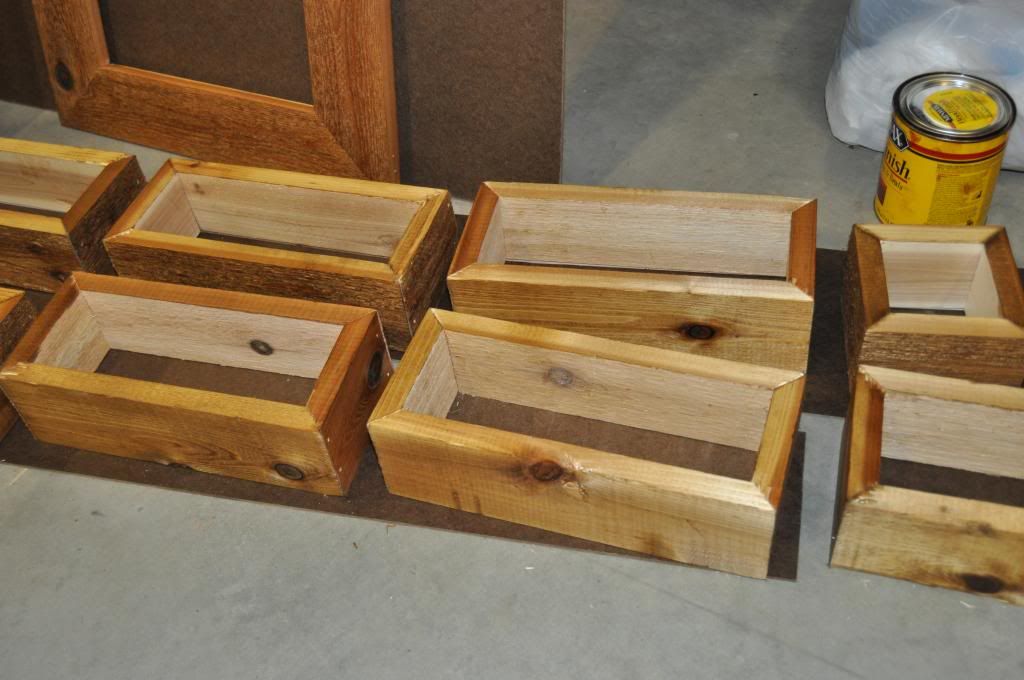 This coming weekend they will be filled with flowers so I can get an idea of how many I need. 
Also FMIL and I made the burlap table runners and cut out squares of fabric for the wedding favors. Sorry no photos :/ I'll post some later when we do a mini mock up of the table with the boxes. 
FMIL took me shopping and we looked at beverage dispensers and she's buying me two three gallon dispensers as part of my christmas present. 
FMIL also bought us FI's vest for the wedding. 
I found some old window shutters from the house they just tore down and they let me have them so I'm going to use one of them and paint it yellow and use it as a card holder like this.
I also got a thank you for helping with the bathroom early christmas present. 
My wedding shoes! I've been drooling over the Nina Forbes forever! I'm so happy!
Posted on November 25, 2012 at 4:19 pm