Wedding Arts & Crafts! What have you done?
So over the weekend i was bored and had purchased some shadowboxes from Micheal's as they were buy one get one free. I had been meaning to take the items that were from the convention we got engaged at and put them in a place that was easier to view, instead of just being put away in a "memory box". so since i was bored i went on a head and made my first shadowbox: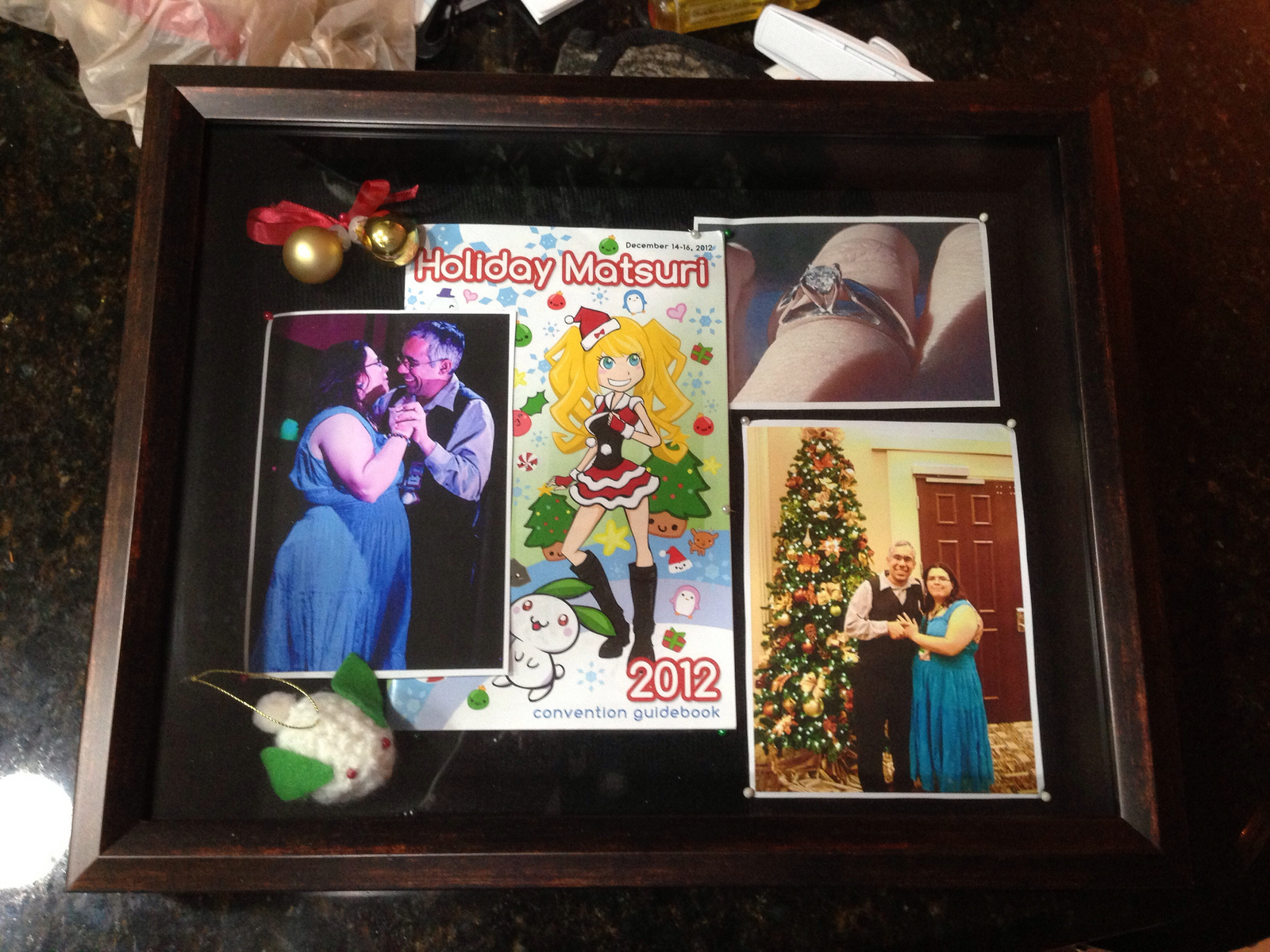 so tell me what you ladies think! :D 
Also im thinking about doing something for my guestbook (like handpainting a painting or something) but really dont know what to actually paint/make? any suggestions? 
Posted on August 6, 2013 at 7:39 pm