Here's a pic... the aqua is much brighter than it appears in the online pic, and the yellow is more of a muted, mustard-y shade.  Glad I didn't jump the gun like I always do and purchase a bunch of super bright yellow accessories...
Here's a pic of the fabric swatch online, this is pretty spot on, except the aqua is much more aqua in person...
Target's pic (looks MUCH brighter yellow to me)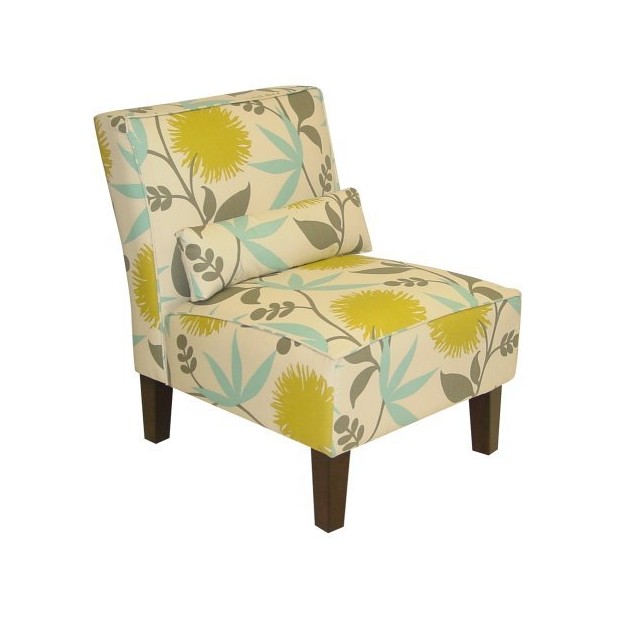 Here it is in the room (pardon my panels, they need to be steamed/ironed badly)...
The grey is a beautiful deep grey, and this really makes me want to paint my hutch grey now!! (Thanks Debbie for the suggestion!! :)
And I REALLY need to add (or re-cover) some pillows... here are a few options I'm looking at.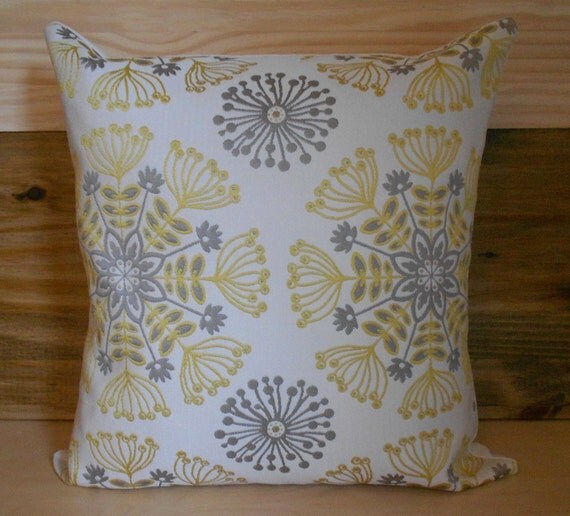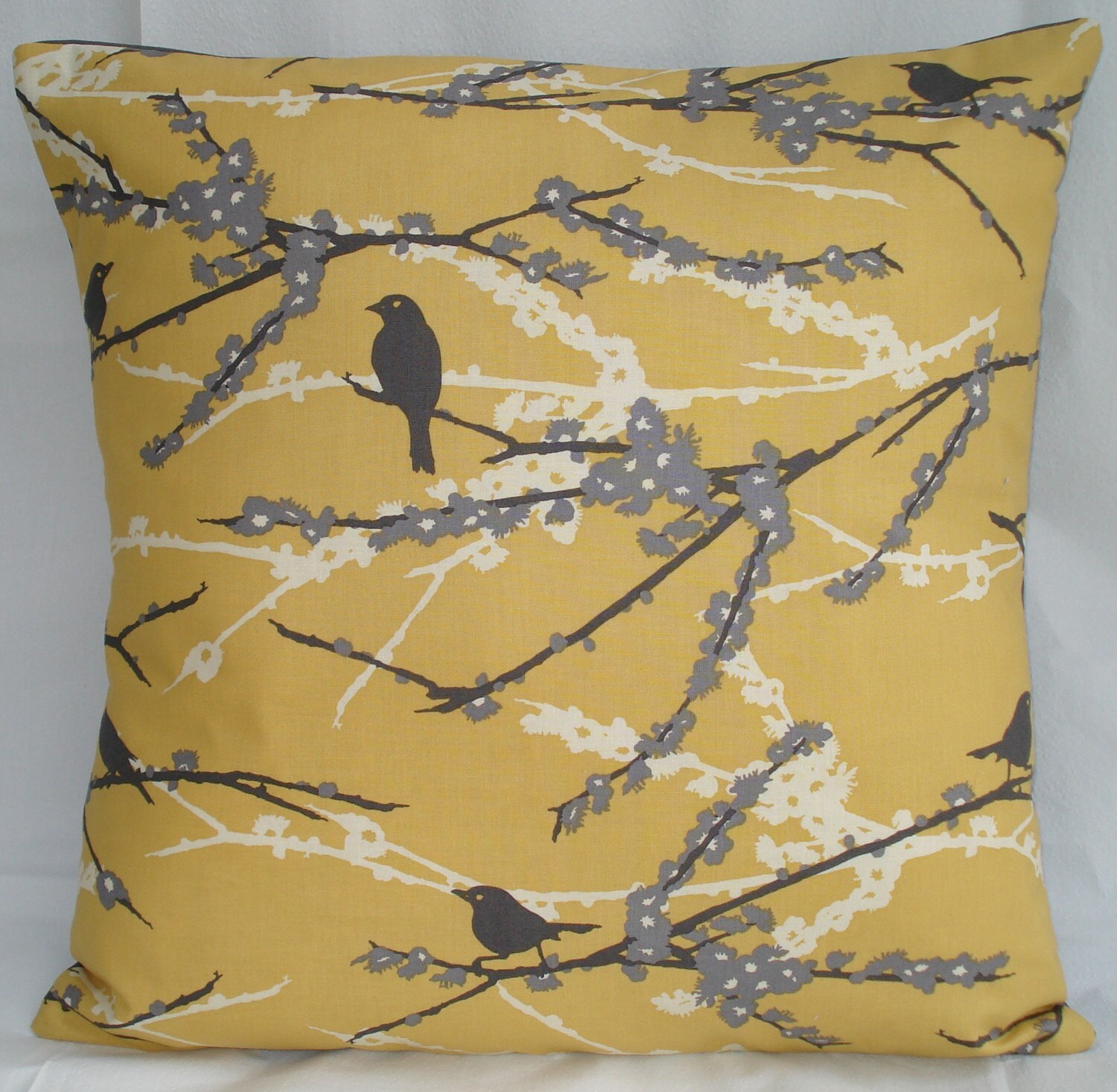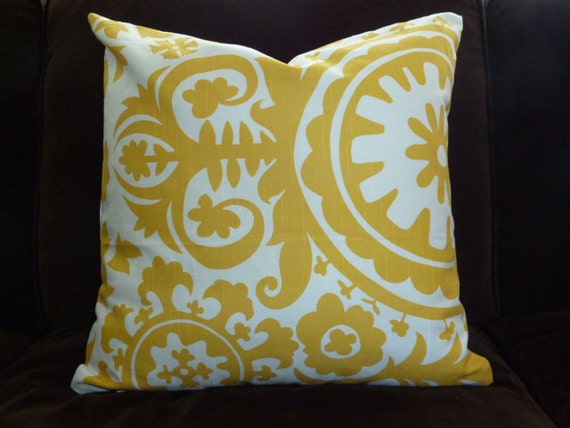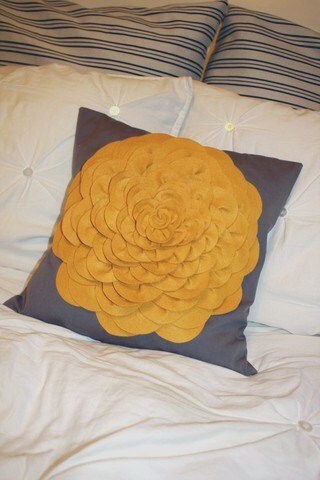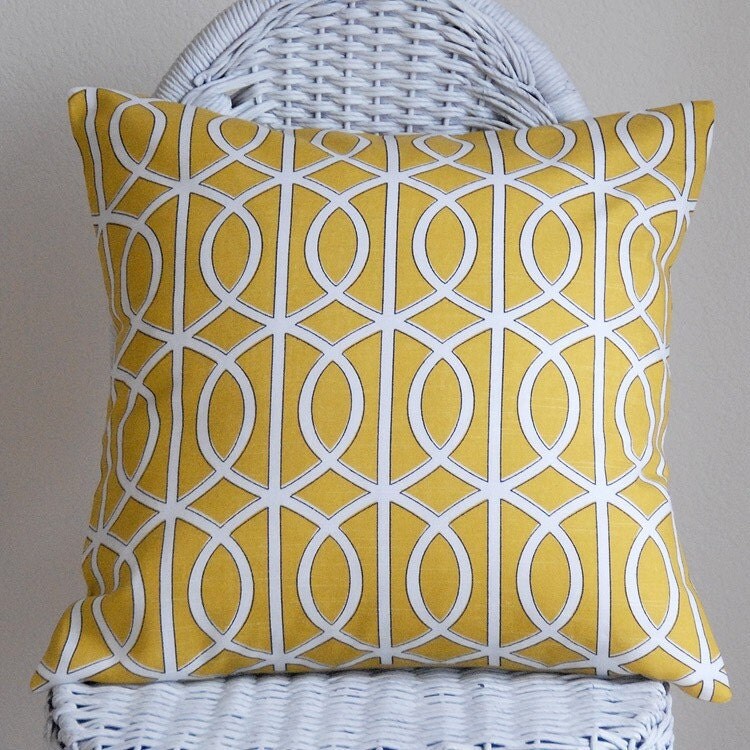 I definitely want to get a swatch of the actual chair fabric and make a pillow cover or two with that, but I think I need just a bit more yellow to make it really flow.  What do you think?
Posted on September 14, 2011 at 3:59 pm