Under the window storage bench...
I wanted to do something like this for little E's room under her window.  A little toy box/cubby/storage bench sort of deal.  It won't be in the closet as shown here, because we need her closet for clothes and other storage (how DO people live without a closet?!?), but this is the general idea.
Which one do you like?
Option 1: $69 not including cushion
Option 2: $95.99 for bench, $29 for cushion (which comes in either pink or red)
Option 3: $149 for bench (comes in white), $49 for cushion (comes in pink or red), does not include baskets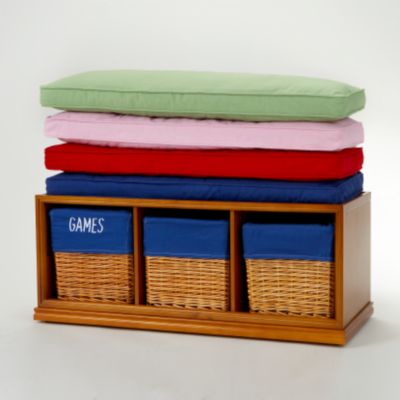 Option 4:  $140 and includes baskets (only comes in pink)
Option 5: $60, does not include baskets or cushion
Her crib looks like this (so you know the "feel" of the other furniture)...
Posted on September 28, 2011 at 5:27 am