Updated dining room chairs
We bought DH's parents house and they left behind this table and chairs.  I've never really been a fan but DH LOVES the table but said I could do what I wanted with the chairs since they didn't come with the table.  I found new chairs that I loved but didn't want to spend the money right now so I figured I'd paint them for now.
Before:
Sanded and spray painted:
Unfortunately, painting them made them stick out even more to me and I hated the result.  :(   
After painting two of them DH told me to just buy new chairs :)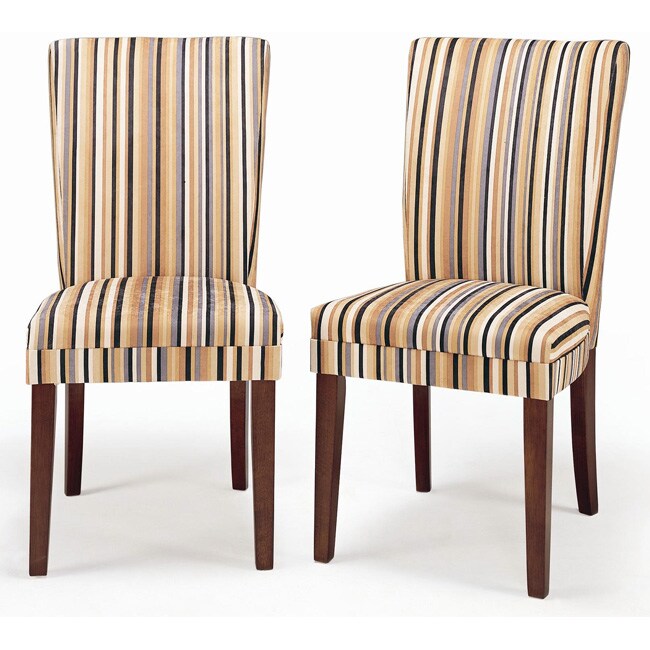 overstock photo...mine have darker colored stripes though but they must be sold out of that one.
  I bought these striped chairs from overstock.com for $138 per pair and had to switch out my patterned area rug for this solid one that was $40 from Home Depot.  I moved the leaf rug to the living room.  I'm so in love with these chairs and they look great with the table and the legs match perfectly.  They actually make the table look like a new set. ;)
Excuse all of the bags in the corners...it's a mix of things we needed to give away and plates and decor for thanksgiving.
Posted on November 30, 2011 at 5:35 am