What to hang on these hooks??
This is my nursery inspiration, mine will have pink along with the red and aqua though...
And I bought 7 of these wall hooks and some red spray paint... I just loved how they pop on the aqua wall in my inspiration.  I bought 7 in case I wanted to use them to hang her name... so should I hang all 7 in a row over her crib with her name? 
If I use them for her name, what color letters and ribbon?  White letters with pink ribbon?  Pink with white?  I think red polka dot would be too busy unless I did white with red polka dots?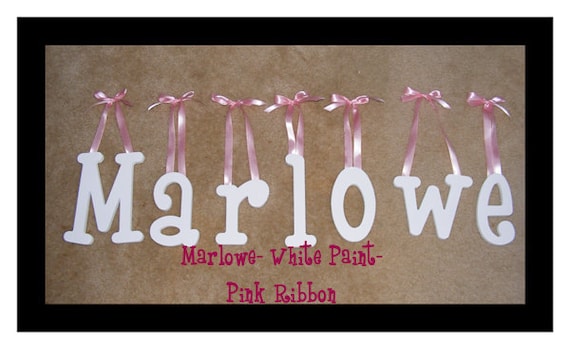 I also bought these 3 white plaques to hang on the wall, which I could either put in a row above her name, kind of mimick what was done above (and use the extra hooks for something else), or use elsewhere in the room...
Or I could just get fun block letters similar to these and display them on a shelf and use the hooks for something else?


Posted on September 30, 2011 at 6:16 am