Hey ladies-
Okay, so I've been an extreme sports athlete my whole life. Up until last year, I was exactly where I wanted to be with my body. However, because of past injuries I am no longer able to run 3 miles to the gym, workout for 4 hours, and run home. I haven't been able to afford a pool membership yet, so I've been struggling a lot with how I look. 
I'm trying to figure out around how much weight I need to lose to get back into shape. I know that the actual number doesn't mean much, but how difficult will it be for me to get to this?
(Picture from when I was 18)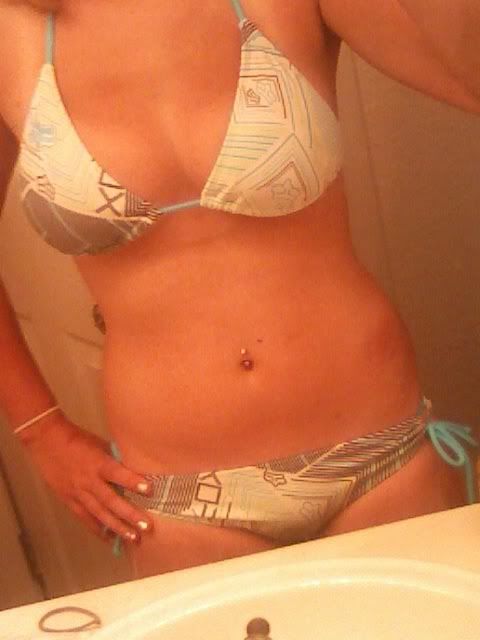 From this (now)
I know it's not super out of shape, but any tips would really be appreciated! After the new year I'm going to go back to eating better for sure and swimming like 3 days a week, but do you all have any tips for low impact exercise or anything?
Thanks so much girls!
Posted on December 14, 2011 at 3:49 am