I got my BFP on Friday at work and I couldn't wait to get home and tell DH!
I had everything set up on the coffee table in the parlor and he kept pacing telling me about his work day walking back and forth past it. I couldn't hear a word he said about anything because I know he had to have seen the gift waiting for him. Finally he stops and points at the stuff, "is this for Lauren?" (my MOH's bday was this past Saturday). Of course I laughed and said no it's for you. Then he got nervous and asked me if he forgot anything, hah!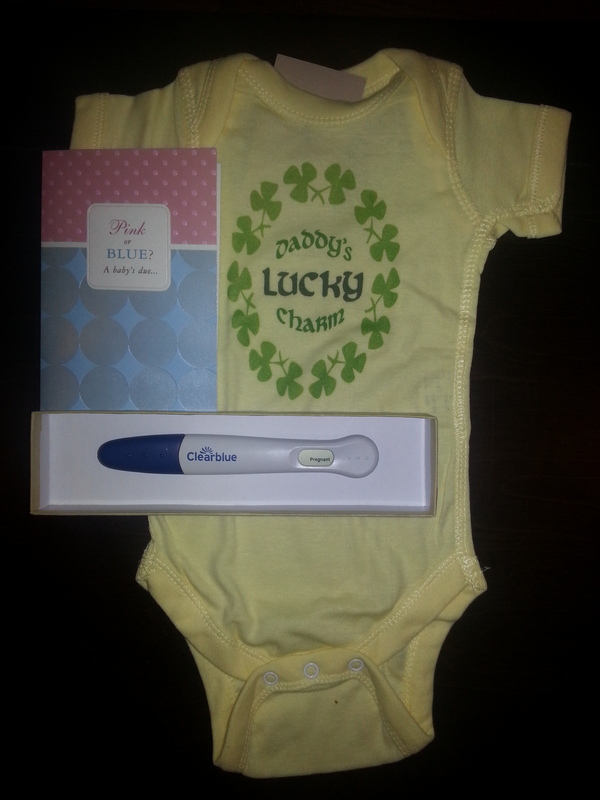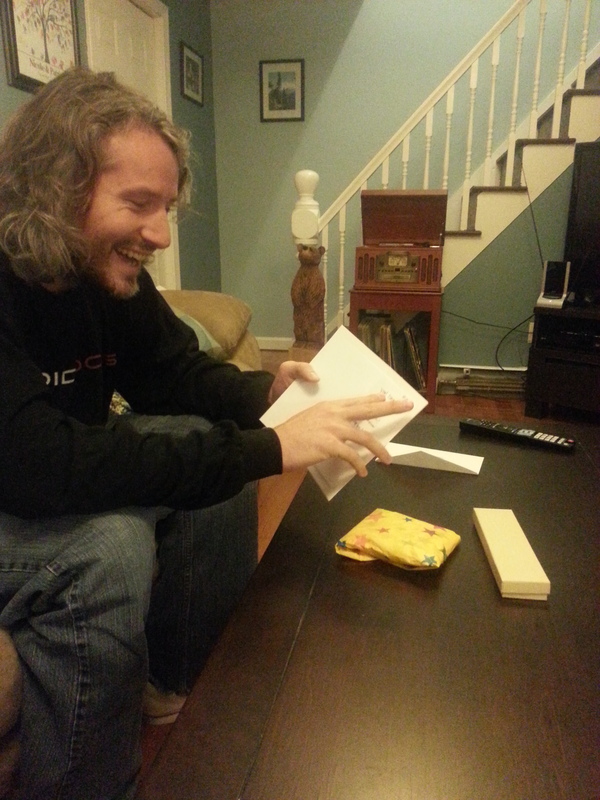 Thank you ladies for being so amazing through all of this. I'm still in complete shock and keep waiting for AF to arrive. FX and baby dust to you all!!!
Posted on October 14, 2013 at 8:27 am