These honey-roasted peanut favors are perfect for handing out right after the ceremony or as a take-home favor at the end of the night.

Materials:
Honey-roasted peanuts (or other small candies)
Patterned fabric
Cutting mat
Rotary cutter
Straight edge
Decorative shears
Iron
Clear, mini treat bags
Stapler
Circle labels
 
1. Measure the width of your mini treat bags.
 
2. Lay out fabric on cutting mat and cut into long strips the same width as the treat bags.  The length of the strips do not matter. 

 3. Snip off the end of a strip with the decorative shears.

 
4. Using the same decorative shears, continue to cut the long strip into equal increments of approximately 2 inches each.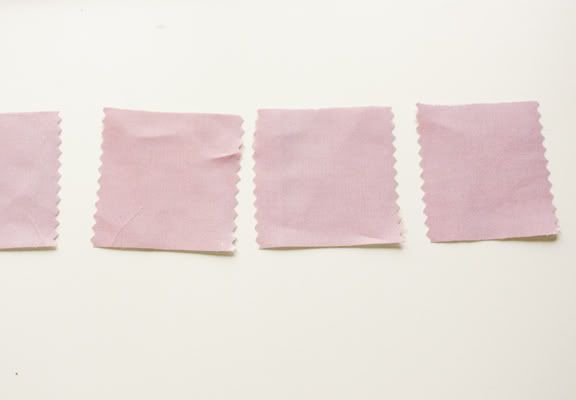 5. Repeat steps 3 and 4 until you have one fabric square for each favor.
 
6. Fold each fabric square in half, line up the decorative edge, and iron.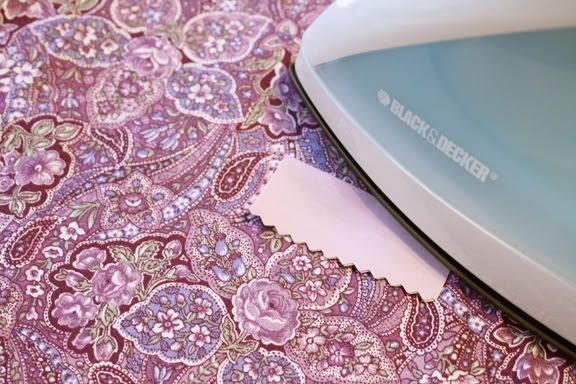 7. Fill mini treat bags with peanuts (you can easily substitute candies or any other small-sized goodies). 
 
8. Open up fabric squares to envelope the opening of the mini treat bags.
 
9. Staple shut with two staples per bag.
 
10. Print out your wedding logo or monogram onto circle labels.
 
11. Stick labels onto fonts of bags.

12. Display at your wedding in a group for guests to pick up themselves or place one at each guest's place setting.