Here is an ensemble perfect for a destination wedding--entirely from etsy!  Please click on the pics for the source.
Dress:  Convertible white lace wedding dress $215 ($190+shipping to US)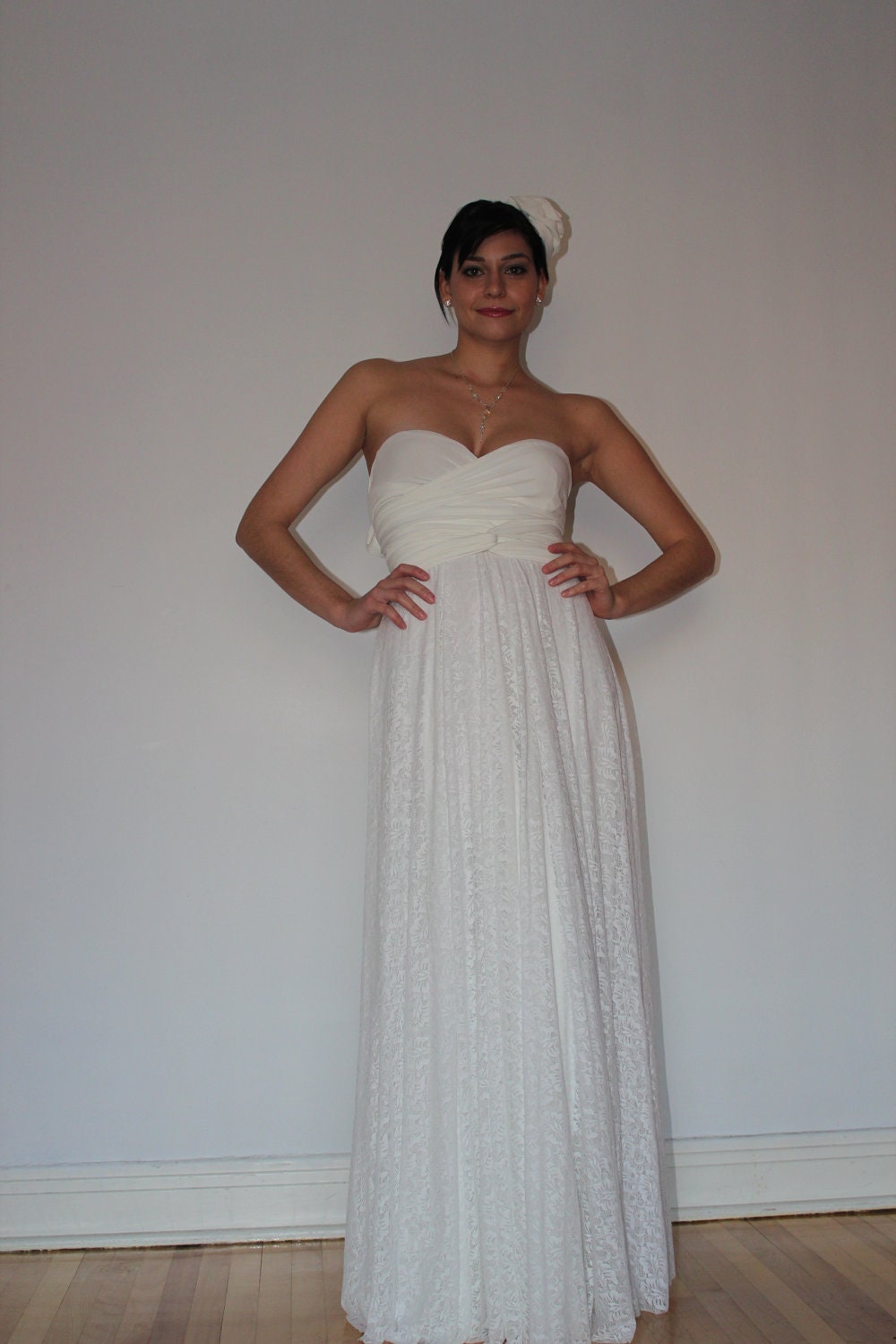 Headpiece:  Set of 3 hair flowers (I love the placement of them in this pic) $55.80 ($49+US shipping)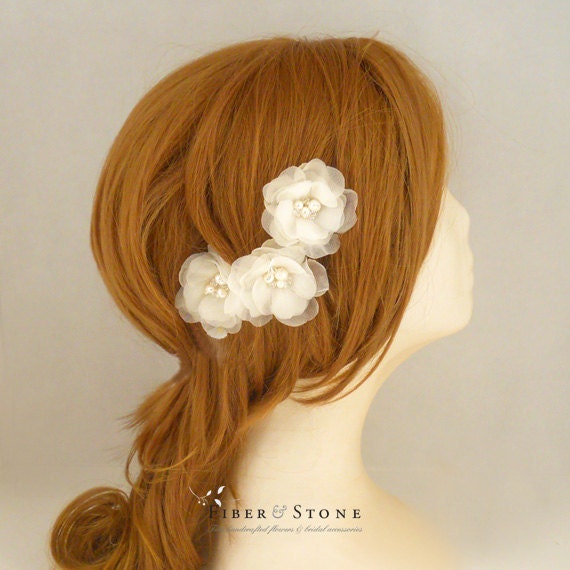 Jewelry:  Pearl necklace with rhinestones (18.00)and pearl and rhinestone earrings (4.99) Cost:24.14 (including shipping to US)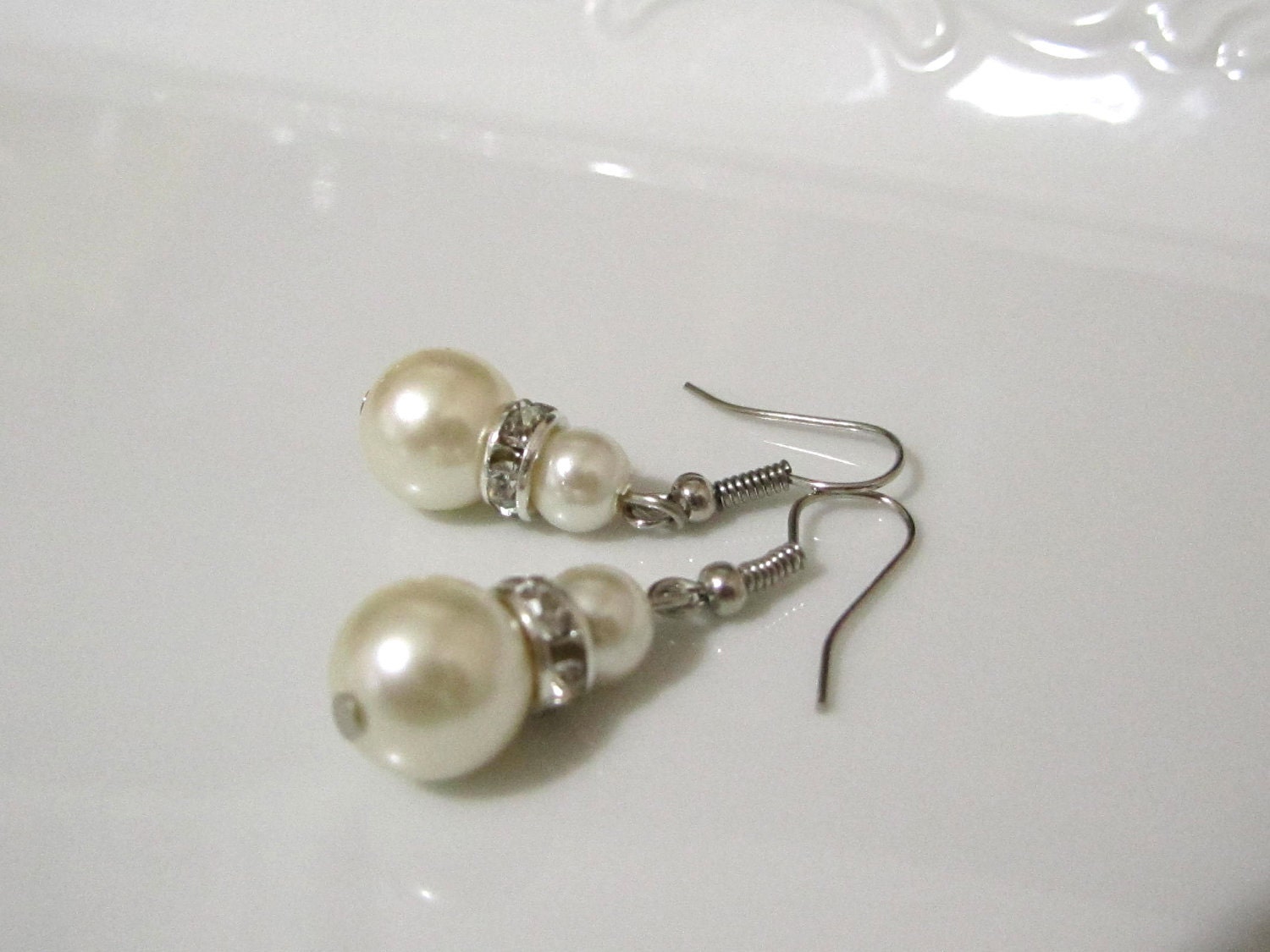 Footwear: Bridal Barefoot Sandals Cost:  $26.50 ($20+shipping)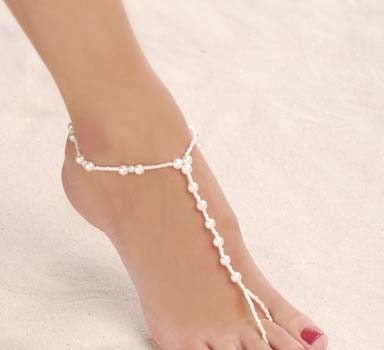 Garter:  Something Blue Wedding Garter Cost: $35 ($30+shipping)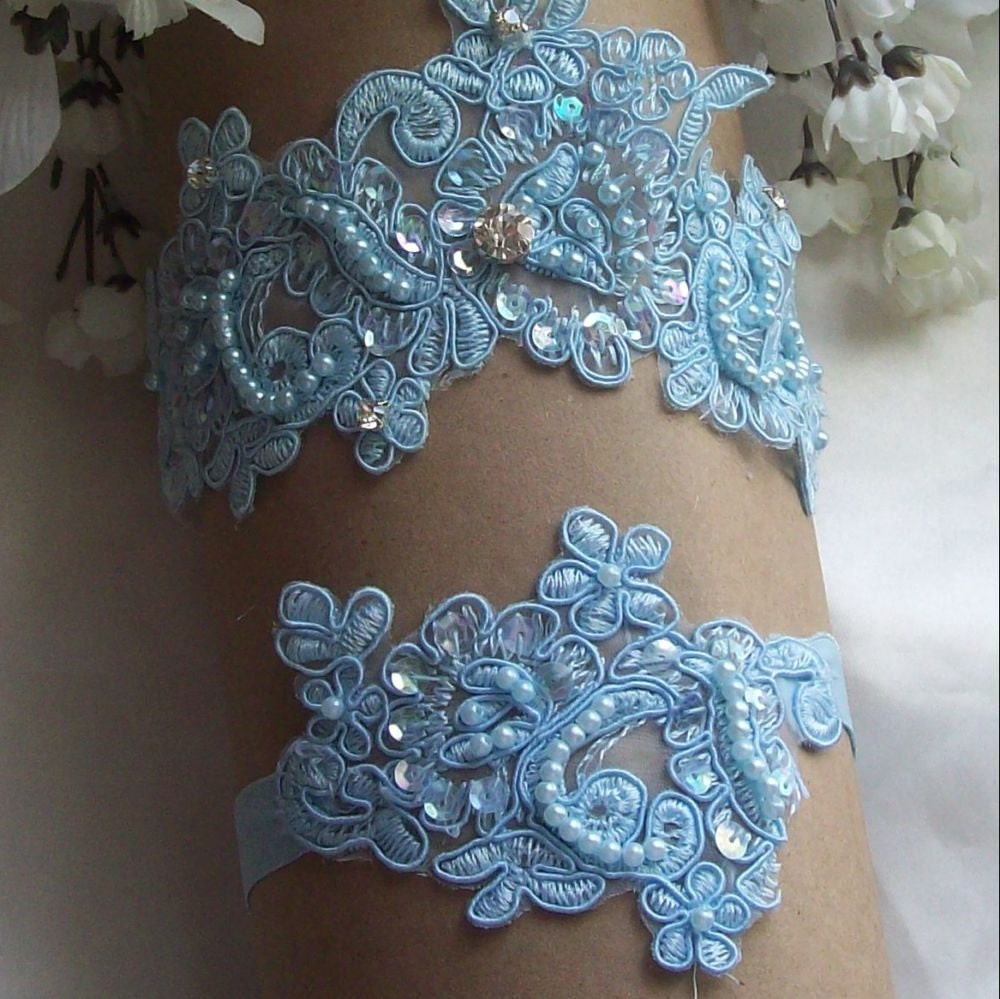 Bouquet:  White Calla Lily Bouquet with Customizable Ribbon  Cost: $53 ($45+shipping)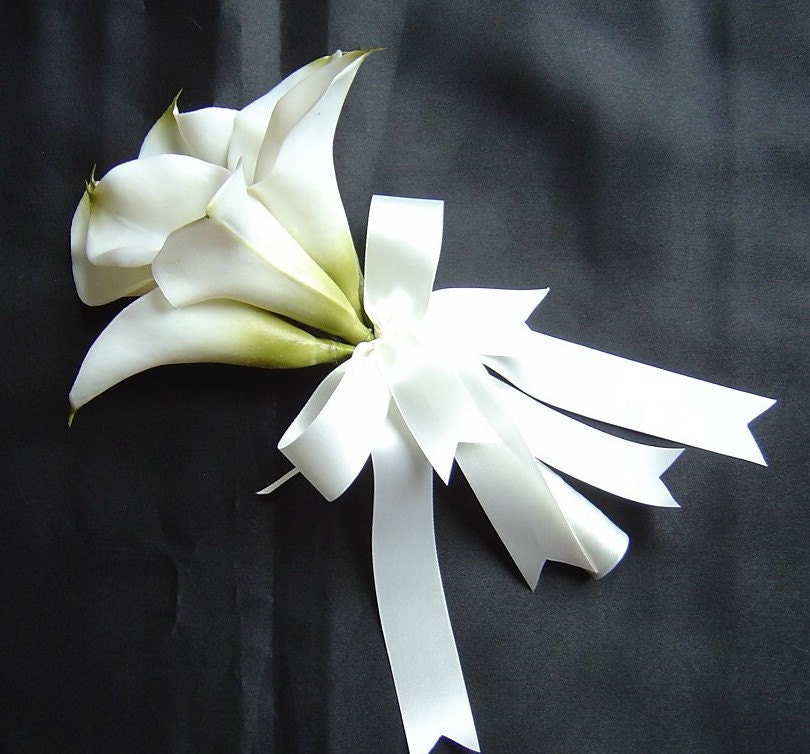 So, the grand total of this ensemble comes out to $409.44, which leaves the bride with $90.56, which is great if you want to upgrade something in the ensemble (or for those brides outside the US, this will help with extra shipping costs).  Hope this provides a little inspiration to those budget brides out there!
I love it!!! Great finds!
Thanks, Elise!  Bumping for other ladies who may have missed this.