Thumbprint Tree Guest Book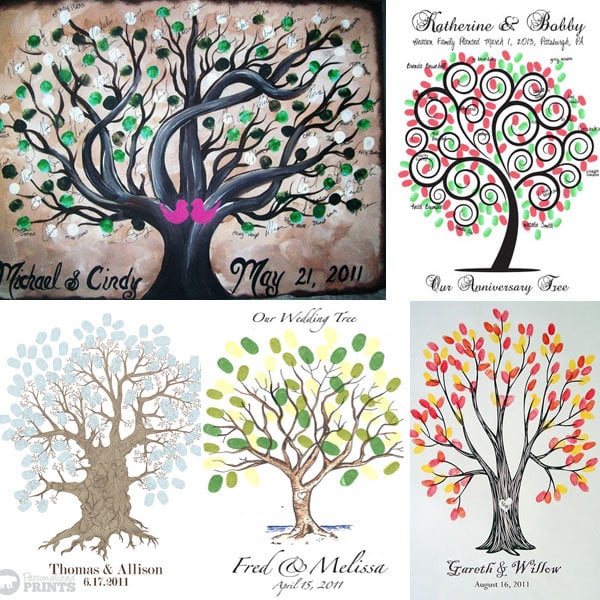 Thumbprint guest book trees are a huge trend right now. The concept: You start with just branches, and your guests put down their thumbprints as the leaves. Then, your guests sign their names by their prints. After the wedding, frame your new piece of artwork to display in your home.
But your options aren't limited to trees. We also love the creativity of the peacock and balloons.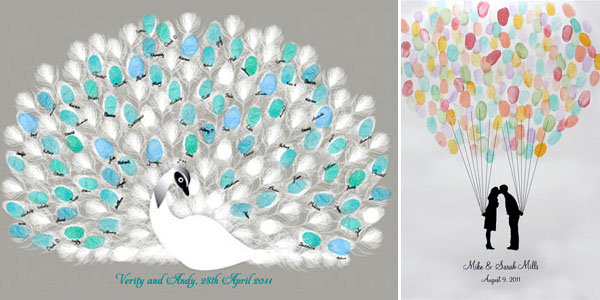 Tip: Make sure you buy washable ink so that your guests aren't walking around with ink on their fingers all night. Place a package of baby wipes on the table—they'll take the ink right off.
Wishing Tree
This stunning idea instantly becomes décor for your reception room. Guests write their wish on the card and then hang it on the branches.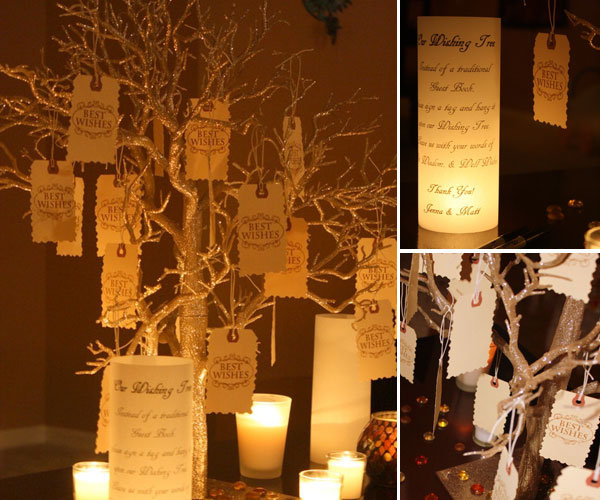 Mad Libs
Your guest will get a kick out of filling out these wedding mad libs. Have a lot of guests who don't know each other? Use the mad libs as an ice breaker by putting the cards on the table and asking guests to complete them with the person sitting next to them.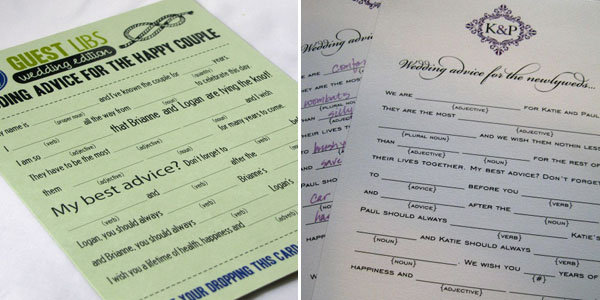 Fill-in-the-blank
Have a little fun with these fill-in-the-blank pages. Post-wedding, you can put the completed sheets into a scrapbook.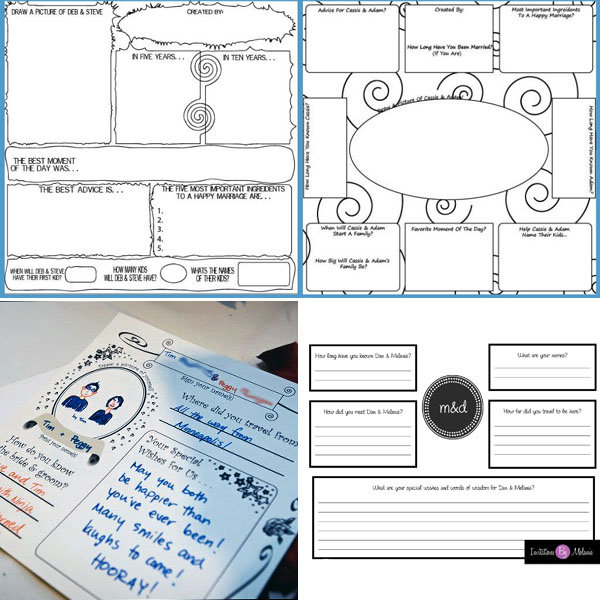 Custom Card Box
This stunning card box can be customized with your wedding colors, and it does doubly-duty: You can use it as a decorative way to store your friends and family members' contact info post-wedding. Guests are asked to provide their name, address, phone, and email, plus a special wish for the newlyweds. Bonus: Use this to help you organize your thank-you note writing.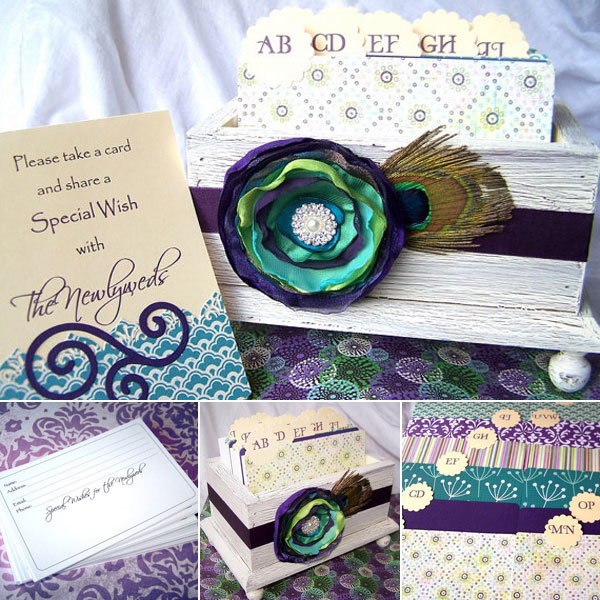 Signature-Only Guest Book Tree
Worried that ink is going to get messy? Check out these absolutely gorgeous drawings of trees. The leaves are already in place, so your guests just need to sign their names near a leaf.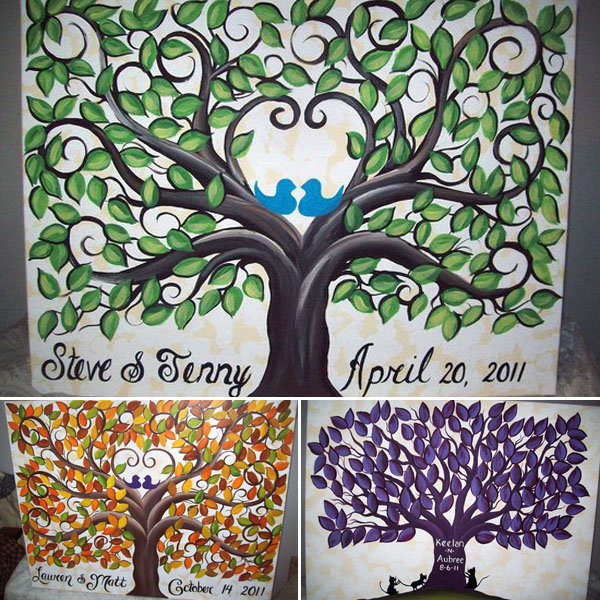 Or, select one of these prints: Guest sign their names within the leaf or heart.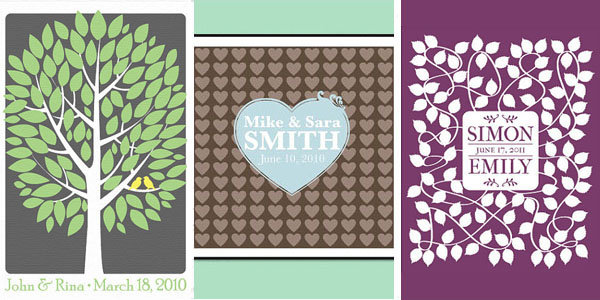 Stamped Guest Book Tree
Loving the tree idea, but thumbprints aren't your style? Check out these stamp trees. Similar concept, but instead of thumbprints, your guests stamp a leaf or flower.