When it comes to cutting wedding costs, it is important to learn the difference between fleeting moments of fun and cherished memories that last a lifetime. Do you think it matters more if the hottest DJ in town spins records at your reception or if you have a dazzling photo album to show your grandkids? If you need to adhere to a certain budget or wish to save money on your nuptials, I suggest you avoid cutting wedding costs in the following categories: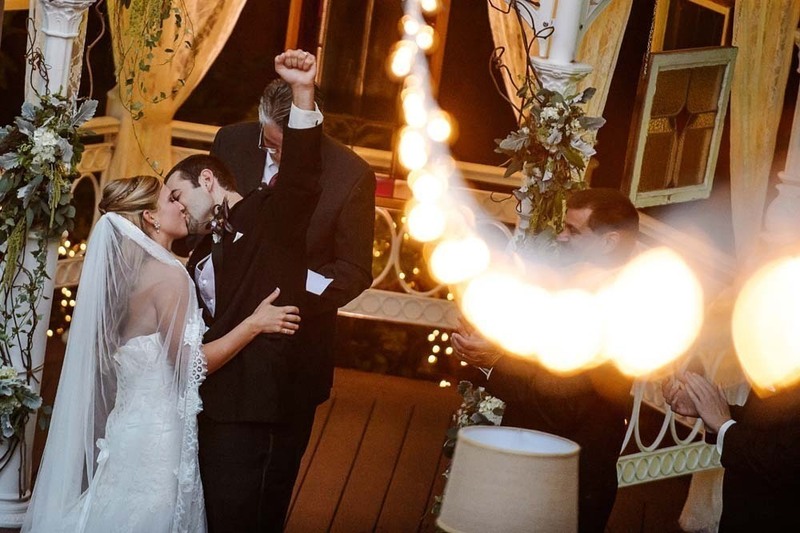 Photo by Nadia D Photography
1) Wedding Rings
While the thought of expensive centerpieces and imported red roses sound perfect for your wedding, they cannot compare to the significance of your wedding rings. When a bride and groom slip this symbol of everlasting love and commitment on their fingers – it should be a choice that overshadows any other details of the wedding. Your wedding ring will last a lifetime and if you're cutting wedding costs, this should be the last item on your list to consider.
2) Wedding Dress
A happy bride that beams with beauty is one who feels comfortable in her wedding dress. If that means going the extra mile with a custom-made ballroom gown, then so be it. When cutting wedding costs, try to eliminate the fancy invitations and ice sculptures before downsizing your wedding dress. Remember – ice melts and invitations collect dust, but the memory of slipping into your wedding gown will last forever.
3) Reception Food
A great deal of your budget will be spent on catering your wedding reception. However, cutting wedding costs for reception food can leave your guests hungry, thirsty, tired, and less likely to feel energized for an event focused on non-stop celebration, laughs, and hearty toasts.
4) Capturing Wedding Memories
When it's all said and done, vows exchanged, wedding cake devoured, and first dances complete, how will you remember the intricate details of your wedding? When cutting wedding costs, leave room for your memories to breathe. If you can help it, don't settle for an amateur photographer or enlist the help of your cousin with his digital camera. Capture your wedding memories professionally.
What about a videographer? If you must choose between having a video of your special day and investing in a decent wedding photographer, consider the pros and cons of each method, but in the end – a classic black and white photo usually trumps a recording of your special day. 
5) Honeymoon
Where will you spend your first moments as husband and wife? Cutting wedding costs may mean enjoying a better honeymoon destination and/or package. It's OK to forego gilded embossed invitations, arrange your own flowers, or eliminate the limousine ride to and from the reception for the entire wedding party. Some people wind up not being able to honeymoon after the wedding because they've spent all of their money on the frills of an elaborate reception.
Cutting wedding costs doesn't mean cutting off a limb – with careful discussion, you'll find that not everything is a 'must-have' when it comes to planning your nuptials.