When you're planning a wedding, there are a ton of things you have to deal with! From choosing the perfect dress to determining which people to invite, ordering invitations and booking entertainment, caterers, etc – it's no surprise that brides get a little stressed out. However, stress is a dangerous thing to deal with and can lead to many health and emotional issues – and you don't want that right before your wedding! Here are 5 simple stress reducers to help you plan your wedding stress-free.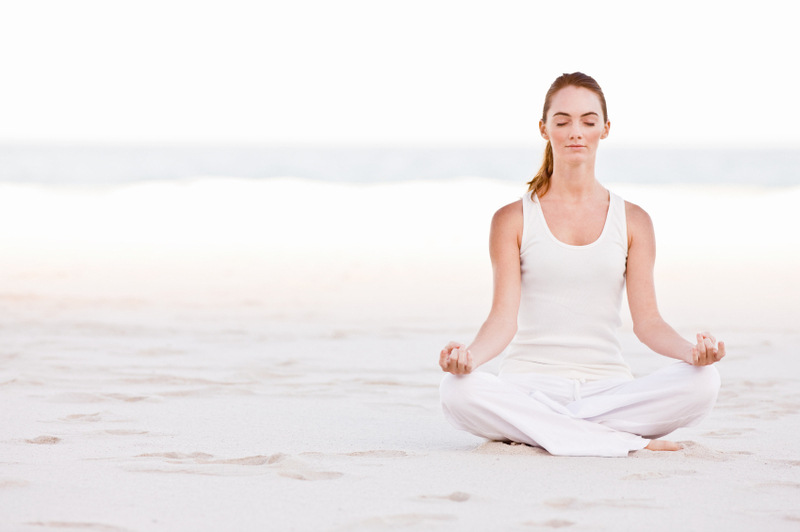 1. Exercise
Not only is exercise an amazing stress reducer, but it also helps you look wonderful! When you feel stressed out, overwhelmed or ready to rip out your hair – try jumping rope or walking very quickly. You can relieve your stress and stay in shape all at the same time!
2. Deep Breathing
It's truly amazing what deep breathing can do for you. Taking a step back and spending a few minutes really breathing can relieve stress and center you so that you feel calm and collected. Breathe in as slowly as you can until your lungs are full – then release the breaths, taking just as much time as you did to breathe in. Repeat this about ten times, feeling yourself growing calmer with each breath. That's it – a few breaths and you're good to go!
3. Create a Comfort Zone
During all the chaos and hustle of wedding planning, you can sometimes feel as if you will explode at any second. Find a quiet place to sit for a few minutes and create a comfort zone. Where would you rather be? See yourself there, alone – whether it's a quiet park full of flowers or a breezy sea shore. Smell the fragrances, hear the noises and feel yourself touching things in your comfort zone. Each time you feel stressed out, close your eyes and conjure up this comfort zone.
4. Do Some Performing
When you've had enough, find a room with a stereo to lock yourself in. Choose a very upbeat song and scream the lyrics of the song. Feel the tension draining out of you with the words of the song. The neighbors may think you've completely lost it, but you will feel much better when the song is over.
5. Create Something
Art is a great way to express yourself and let go of tension and stress. Try different types of art to see which makes you feel better. Whether you paint, draw, scrapbook or something similar, you will probably notice how it calms and relaxes you. This is a much-needed thing in the middle of wedding planning.
Stress is not only frustrating to us mentally and emotionally but it can be physically damaging as well. Trying these 5 simple stress reducers while you're planning your wedding can help keep you calm, cool and collected.