Every bride wishes to insert a personal touch into her wedding, whether it's carrying her favorite bloom down the aisle or serenading her husband-to-be during the ceremony. Whether you're looking to stick to a budget or go for the gusto, there are plenty of ways to personalize your wedding.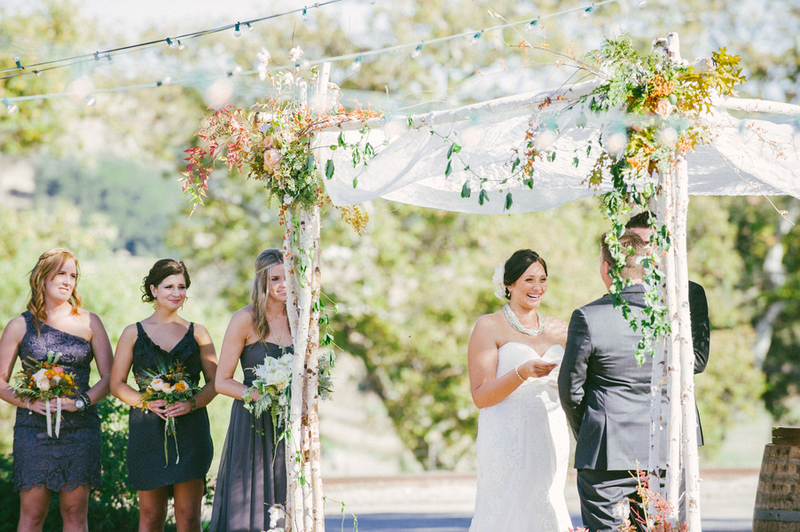 Photo by Weston Neuschafer Photography
 
1) Choose a Theme
When personalizing your wedding, what better way to celebrate your union with the one you love than by choosing a theme that speaks to both of your personalities? Shared interests and hobbies often come into play with a theme wedding. For example, drama buffs may plan a Shakespeare extravaganza. Your favorite time of year can play a role when personalizing your wedding, as well. Many couples choose a holiday wedding that takes advantage of seasonal colors. Perhaps the honeymoon destination you've selected can add life to your wedding ceremony and reception.
 
2) Invitations
When taking the time to announce your special day, start personalizing your wedding with the invitations that you send out. This is the perfect time to select colors, signature styles, fonts, presentation, envelopes, and even stamps to leave a lasting impression on guests. You may consider:
Thoughtful illustrations on personalized wedding map cards
Candid snapshots taken at a photo shoot
Caricatures of you and your fiancé on the invite
Personalized stamps highlighting the two of you
Do-it-yourself invitations
3) Write Your Own Vows
When you're interested in personalizing your wedding ceremony, one of the most heartfelt touches involves writing your own vows. Some couples are worried about vocalizing their feelings and fear they won't be able to properly express all of their deepest thoughts. However, inserting a favorite poem, quote, or an inside joke will do just fine when you wish to add personal touches to your vows.
 
4) Cultural and Family Traditions
From choosing specific colors filled with meaning to embracing the rituals of your ancestors, blending cultural and family traditions can also help you to personalize your wedding. For example, traditional Czech Republic brides wear a wreath of rosemary that her bridesmaids have created for her. A modern take involves a combination of roses and baby's breath. In the Korean culture, ducks and geese serve as symbols of fidelity since they are known to mate for life. 
5) First Dance at the Reception
When newly married couples make their appearance on the reception dance floor, all eyes are fixed on their loving gaze, tender embrace, and every step. Personalizing your wedding first dance doesn't have to stop at choosing 'your song.' An increasingly number of couples are taking dance lessons and asking for the assistance of dance instructors to choreograph routines that see newlyweds tango, two-step, salsa, tap, and cha-cha-cha their way into the hearts of onlookers.