Planning a walk down the aisle involves much more effort than making important decisions and setting dates – you also have to exercise a bit of wedding etiquette throughout the entire process. Every bride and groom will face obstacles and moments when they must bite their tongue. However, knowing how to avoid some of the potential disasters that can threaten your special day means getting acquainted with the following wedding etiquette.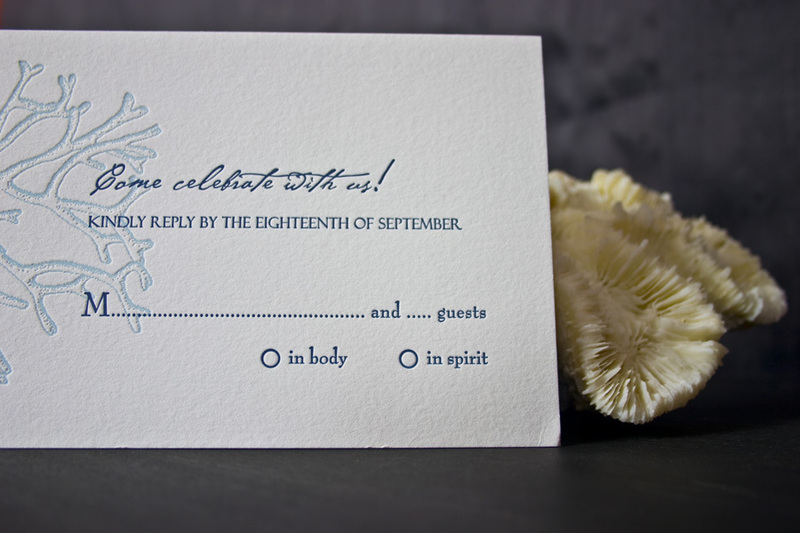 Wedding Etiquette: Invitations
Children Showing Up at an Adult Reception: Some people are dead-set on toting their children wherever they go, but if you don't envision the pitter-patter of little feet at your wedding, it's important that you break the news firmly, yet gently. When addressing your invitations, do not include the names of their children. If you'd like to be a little clearer on your invitations – add the words 'adult reception' to invitations and state the number of seats reserved in their names. For an extra boost, have family and friends send along the word that you don't want children to attend your wedding festivities.
 
Unknown Guests: If you'd rather see the bright and shining faces of loved ones on your special day, wedding etiquette states to make sure single guests and all other parties are aware that they cannot bring a friend along for the event.
 
Forgetting Important Guests: Don't run into the wedding etiquette disaster of forgetting to send invitations to your officiant and their significant other. Your parents and wedding party should also receive invitations. They don't have to reply, but they make great keepsakes.
 
RSVP: Don't forget to place return postage on your RSVP's.
Wedding Etiquette: Seating Charts
Make It Fun for All: Wedding etiquette suggests that creating seating groups according to their relation to one another or age will ensure a good time for all. Allow aunts and uncles to catch up with one another. Separate teenagers from adults and the 'kiddie' table. And, don't place relatives that don't get along at the same table. You don't want to come face-to-face with that kind of wedding etiquette disaster.
 
Easy Navigation: Don't force guests to waste time searching for their assigned seats. Make sure clearly visible numbers are used to identify reception tables. 
Wedding Etiquette: Wedding Gifts
Making Demands: A wedding etiquette no-no is placing phrases like "cash only gifts" on your invitations – that's just plain rude!
 
Opening Presents: In case you were wondering, you're not breaking any wedding etiquette rules if you don't open your presents in front of guests at the reception.