While securing snapshots for the wedding ceremony and reception rank high on a bride's "to-do" list, the business of choosing a wedding photographer for engagement photos is sometimes overlooked. However, this can become the perfect chance to select a professional that could wind up taking some of the most important pictures in your life – your wedding photos.

Photos by Amber Gress Photography
View local wedding photographers right now!
I say, take advantage of this opportunity to see if this potential wedding photographer can fulfill your needs. If it turns out to be a success and he or she produces glowing engagement photos, then one of the hardest wedding planning tasks to complete is out of the way.
Engagement photos mark a rather special occasion in the lives of an engaged couple, as they serve as a symbol of the commitment to spend the rest of their lives together. While some settle down for a simple snapshot, others take professional portraits that become cherished keepsakes. Engagement photos are also used for newspaper announcements that alert the public that you and your sweetheart are officially no longer on the market.
So, in order to rate the photographer taking your engagement photos, it is important to pay attention to his or her skill, style, capabilities, as well as how comfortable they make you feel. At the end of the session, ask yourself the following questions:
Professional Services
Did the photographer offer wardrobe changes, various backdrops and location choices, and perhaps a couple of props? Did they explain the difference between a professional portrait and a candid shot?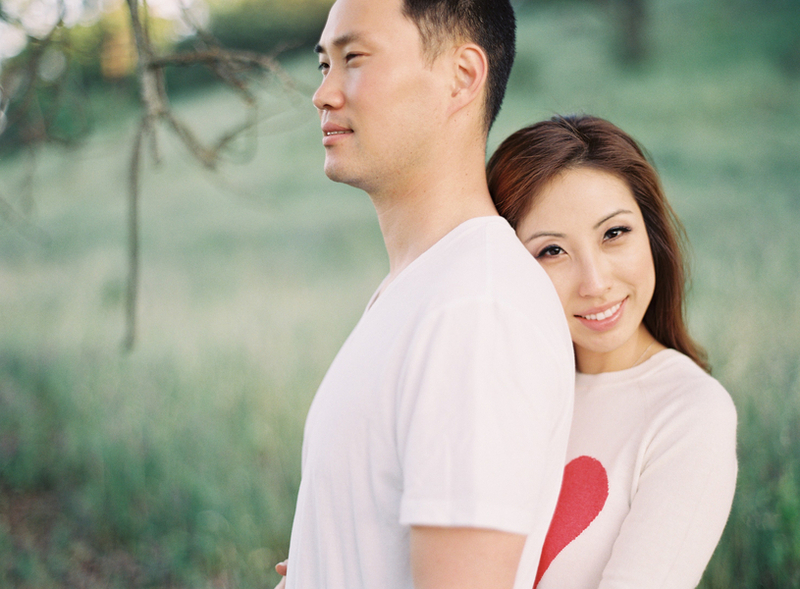 Photograph by Kurt Boomer Photo
Poses
When taking your engagement photos, were you encouraged to explore different kinds of poses, such as: 
• Sitting
• Standing
• Facing the camera with hands clasped
• The groom-to-be on bended knee
• The groom slipping the ring onto your finger
• Playful hug
• A kiss on the forehead
Personality
Was the photographer able to capture both of your personalities in your engagement photos? Does the final product represent you – as an individual and as part of a couple all at the same time?
Overall Feel
Do your engagement photos express the happiness, excitement, joy, love, and compassion felt? Is there a twinkle in your eye? Does the expression on your faces spell out 'romance?'
Discount
Did the photographer offer a discount on your engagement photos or vice versa if you decided to choose them for your wedding?