Flowers are a beautiful addition to any wedding – creating color, detail and composing a huge part of the entire wedding décor. In fact, most brides devote between 10% and 15% of their wedding budgets to the flowers. Your florist can be a huge help to you as you make the decisions about how many flowers you need, what kind and how much to spend. Here are some important questions to ask the florist before the wedding.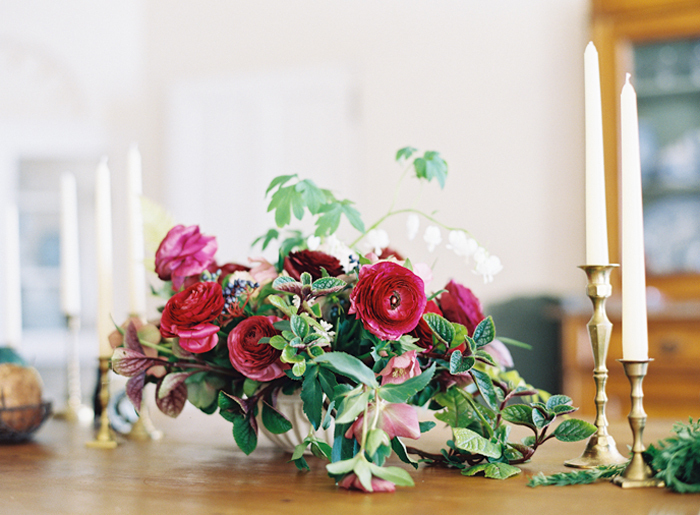 Photo by Jen Huang, Flowers by Sarah Winward
What Flowers Will Be In Season at the Time of My Wedding?
This is one of the first questions to ask the florist you're considering hiring for the wedding. Not only will it allow you to gauge the experience of the florist, but also using 'in season' flowers will save you a lot of money. Let your florist know what colors you want and see if he or she can suggest in-season flowers in the colors you've chosen.
What Can We Do with My Budget?
Your florist should be able to provide you with as many flowers as possible for your budget. You will probably need flowers for the centerpieces, décor, bouquets, flower girls, boutonniere and more. Let your florist know what your flower budget is and everything you need flowers for so he or she can help you order the flowers you need without overspending.
Can I See Samples of Your Past Work?
This is another one of the most important questions to ask the florist. You want to know how knowledgeable he or she is and what sorts of things they can do with floral arrangements. Ask to see pictures of past weddings and the flowers used. If your florist has done weddings in the past at your ceremony or reception location, that's even better! Ask to see those pictures – not only will it give you an idea of their experience and talent, but it may give you some ideas on how to decorate for your own reception or wedding.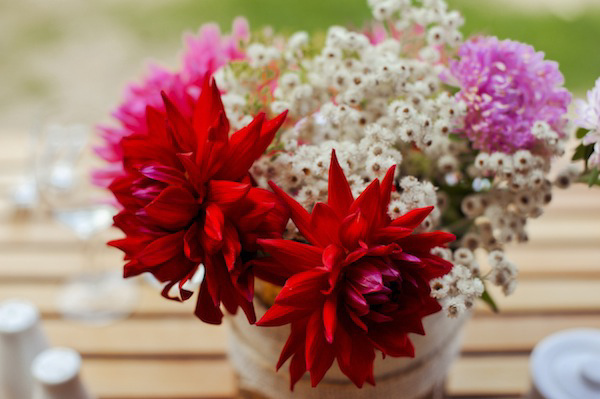 Photo by Rebecca Amber Photography
What Flowers Are Best for the Time of Year I Will be Married?
Since many delicate flowers wilt quickly in hot weather, it's important that you know which flowers will last if you'll be married in summer. Keep in mind that many flowers wilt quickly regardless of the temperature and you don't want a wedding full of withered flowers. Be sure to mark this on your list of questions to ask the florist well in advance so you can plan accordingly.
Don't be shy when asking your florist questions. You're essentially hiring a florist and most people conduct an interview before hiring, right? Create a list of questions to ask the florist so you don't forget anything. By carefully listening to the answers you receive, you can determine whether or not to hire a particular florist for your wedding.