As the soon-to-be bride, you will look spectacular at your wedding! Your groom will be very handsome, the bridesmaids will sparkle and the guests will don their best garments to celebrate the occasion. In the midst of all this, your reception décor should be equally as gorgeous and should set the mood for a wonderful celebration. If you're not sure what reception décor to choose, here are 3 great tips to help you make a decision.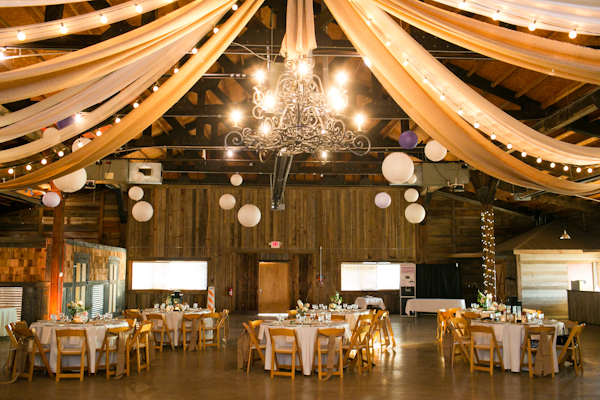 Photo by Allison Davis Photography
1. Consider Your Wedding Theme
Many brides-to-be plan the reception décor with the wedding theme in mind. This can be a great way to save money on the decorations. Simply enlist the help of a bridesmaid or family member to move some of your décor pieces to the reception after the wedding. For instance, flower arrangements can be moved as well as centerpieces and other décor.
Choosing reception décor which matches your wedding theme will also keep your wedding day consistent and beautiful. For a beach-themed wedding, try centerpieces featuring seashells, candles, nautical decorations and more. By considering the wedding theme, you will make it much easier to decide on reception décor.
2. Think about Your Reception Location
Another great inspiration that will help you choose the reception décor is thinking about your reception location. If it will take place in a formal hall, you may want to plan for flowers, centerpieces, linens and other traditional reception décor.
However, a reception taking place in a beautiful garden is often planned a bit differently. You already have a breath-taking backdrop, so there will be less to plan. Mini potted plants in groups of three or five would make beautiful centerpieces for the tables, and traditional linens wouldn't be necessary. Take pictures of your reception location well in advance so you can determine what areas need decoration and what supplies you will need.
3. What Do YOU Want?
Although you're sure to check out the latest trends in reception décor and which celebrities are choosing what – it's important to think about what you want. As the bride-to-be, no one's opinion matters more than yours. If you prefer a Cinderella theme, choose that; if you would rather have a rustic or garden style reception with natural décor, choose that!
You want to feel completely comfortable and happy with your reception décor choices, so flip through magazines, browse through pictures online and get some great inspiration for your décor. In the end, choose the reception décor that you love and chances are your guests, friends and family will love it as well.