It's the place where family and friends gather to enjoy heartfelt toasts and comical best man speeches…the place where roses and fondant bring wedding cake dreams to life…and where the 'first dance' melts the hearts of onlookers. Thanks to the reception venue, we share that unforgettable moment when a newly married couple first greets the public as 'husband' and 'wife.'
How will you plan one of the most important parties of your life?
I hate to break your thoughts of clinking champagne glasses and tossing the fateful bouquet of flowers, but there's a bit of planning to sort out. Locating and securing the perfect reception venue for your wedding depends on many different factors.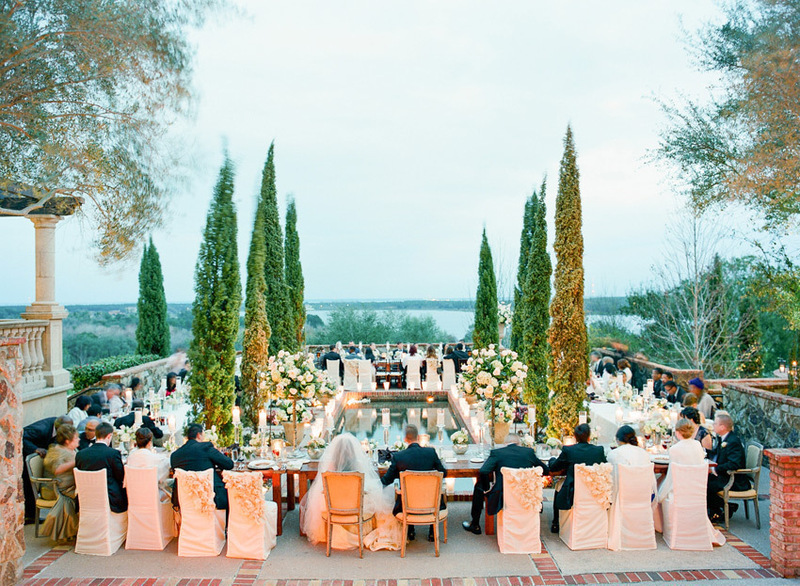 Photos by KT Merry
Price
I probably don't have to tell you that one of the hardest aspects of planning a wedding is sticking to a budget and juggling the costs of both necessities and desires. Whether your reception is held at a ritzy hotel, winery, or backyard – get a good grasp on your expenses. What will everything cost? For rented reception venues, don't forget to inquire about cake cutting fees, silverware, tables and chairs, and cleanup options. Also, read the fine print regarding the food and drink minimum.
Read local reception reviews now!
Proximity
In the hustle and bustle of preparation, I know you'll want to visit your reception venue at least a couple of times before your big day. We've all heard about the decorating drama and last-minute snafus that have happened to the next bride. However, if it takes an hour or so to drive out to the venue, you risk facing a cumbersome journey when you need to iron out minor details.
Location
The location of your reception venue also plays an important role. For starters, will it provide ample parking for your guests? Will guests have trouble locating the venue? Lastly, how far do you want family and friends to travel after the festivities have come to a close? While you want to host an unforgettable celebration, take into account the safety, convenience, and comfort that your reception venue will provide.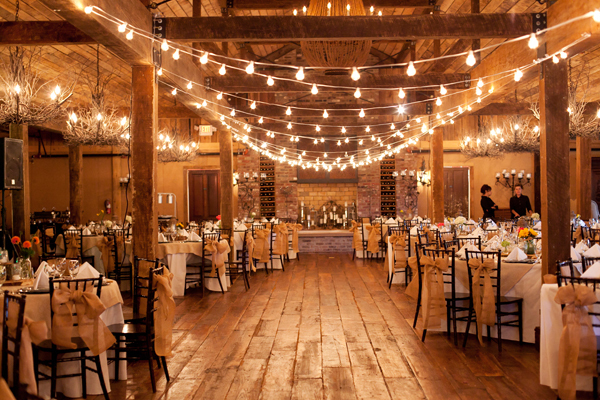 Photo by Annabella Charles
Ambience
Choosing a suitable wedding reception venue will most certainly help set the tone for your special day. Does the reception venue complement the number of guests you expect to attend? Is there enough room to accommodate all involved, including the band, serving lines, and mingling singles? Do you want an intimate, cozy setting or a larger-than-life extravaganza that resonates with matrimonial bliss? When you step into a possible reception venue, does the space feel 'right?'
Overall, the reception venue provides the setting where guests and the wedding party can let down their hair, share good times, and admire the twinkling eyes of newlyweds in love. It's also the perfect time for you to let out that deep sigh of relief – I'm married now!