A nice little chunk of your wedding costs will go into satisfying your flower budget, as there are reception centerpieces to keep in mind, bridal bouquets to settle on, and ceremony décor to select. When sitting down to calculate your wedding budget, it's important not to forget all of the events and accessories of your wedding that require fresh blooms. As your mind begins to wonder if an important flower necessity has been overlooked, take a deep breath and consider the following: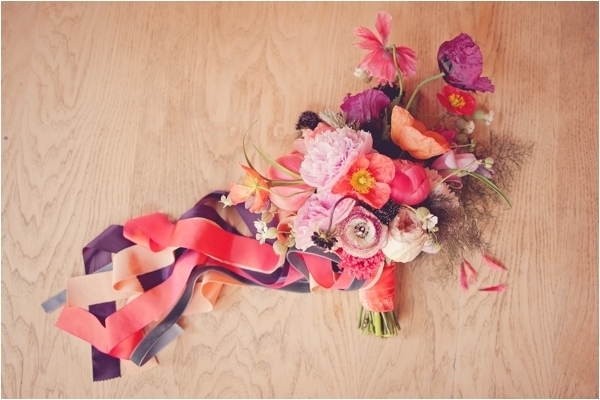 Floral Design by Bows & Arrows, Photo by n.Barrett Photography
While the bridal bouquet is something that doesn't slip the mind of a frantic bride, there are instances where the bridesmaids, flower girl basket, and maid/matron of honor bouquets have gone forgotten. Plus, what will you toss to the clamoring gaggle of single ladies looking for their next shot at love if you don't order a bridal throw away bouquet.
A boutonniere is a floral decoration that men wear at special occasions. Typically, a single flower or bud is placed in their buttonhole of the lapel on a suit or tuxedo. A bride must order boutonnieres for the groom, best man, ushers, ring bearer, father of the bride and groom, and grandfathers.
Corsages
At the wedding, the mother of the bride and groom, as well as grandmothers will wear a corsage – a collection of flowers placed on the wrist, shoulder or waist of a woman.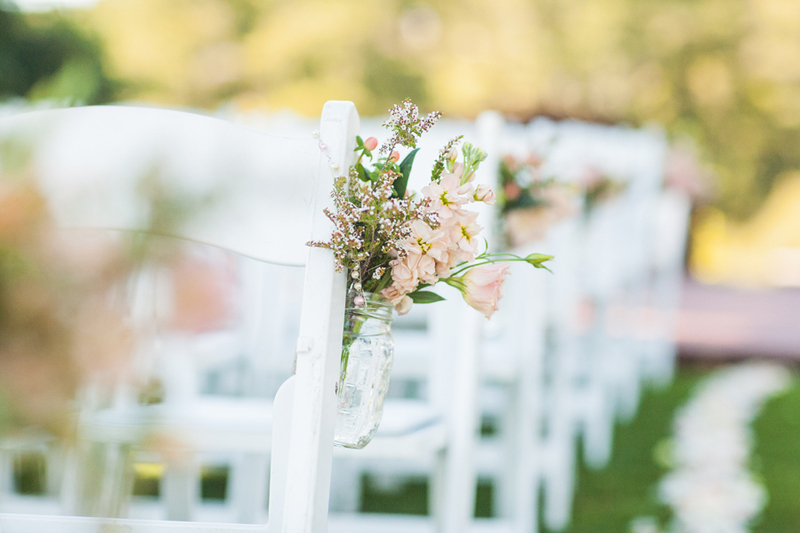 Photo by Blueberry Photography
Depending on the location of your wedding ceremony, figure in decorations into your flower budget that includes selections for the main altar, aisle, aisle runners, or pews.
Your flower budget should include floral centerpieces to liven up the head table, individual guest tables, gift table, buffet table, and bar. Flowers are also used to decorate seating cards. In some cases, fresh flowers are needed for the wedding cake.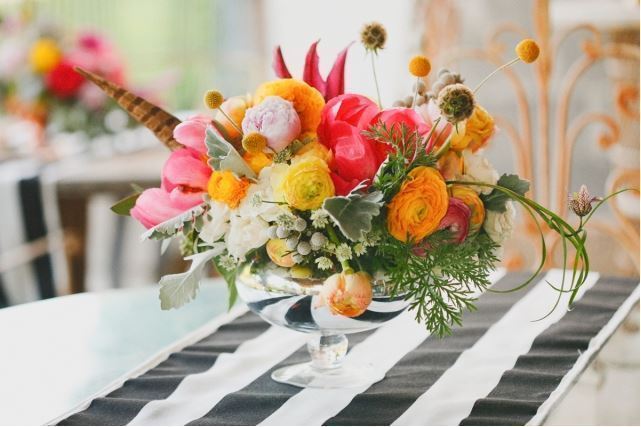 Photo by Apryl Ann, Floral Design by Bows & Arrows
Rehearsal Dinner
At the rehearsal dinner, flowers are used to create centerpieces that decorate the table that your wedding party will gather for a relaxing evening before the real festivities begin.
Accessories
Don't forget to add into your flower budget any floral accessories needed for wedding attire, including headpieces for flower girls. Some brides may even choose to wear a crown of flowers in her hair, especially if she's planning on a wedding with a tropical theme or one that takes place on a beach.