You asked and now he's answered! Read on for Celebrity Wedding Planner David Tutera's thoughtful suggestions and advice for the lovely ladies of Project Wedding. Don't miss him on WeTV's "My Fair Wedding," airing Sundays at 10 p.m.!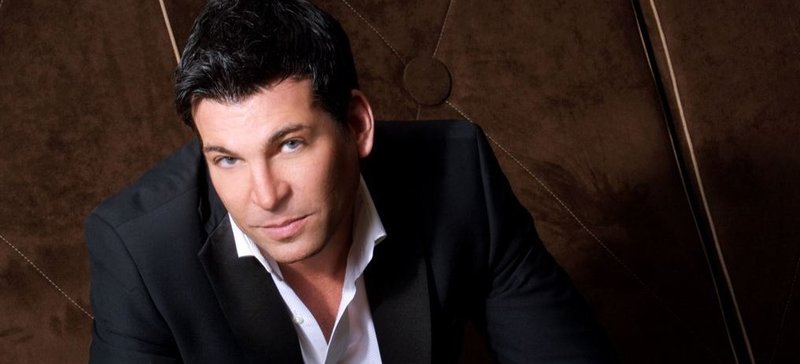 Q: David,
My friend Amy is engaged right now and is in a terrible situation with her parents. Her parents had a really nasty divorce about 10 years ago and absolutely HATE each other! Their wedding will be the first time they have seen each other since the divorce, and Amy is really stressing about them getting into a huge fight at the ceremony or reception. Have you encountered a situation like this before? Do you have any tips on how to handle this?  - Kelly
A: Kelly,
Feuding parents are a common problem in the bridal world. For your friend's situation, I would recommend that she set up a private meeting over coffee and tea to sit with her parents (together or separately - whichever she feels will be the most helpful) and talk about the wedding and any concerns or expectations she has. If her parents have any special requests, such as the need to be seated at separate tables (or separate corners), this will be a good time for them to bring up those concerns as well and set the ground rules. This way everything is out in the open, the air is clear and your friend can focus on herself and her new husband instead of her parents' feud on her wedding day!  Her parents should want the same thing for her as well.
~
Q: David,
How would you word invitations where the bride's parents are divorced and her father and his wife are paying for the wedding (mother is not remarried) ... the groom's parents are both deceased but he has a step-mother? Thank you! Alison
A: Allison,
To show that while the bride's father and stepmother are paying for the wedding but she is only Mr. X's daughter, the invite should be worded as: Mr. and Mrs. Thompson request the honor of your presence at the marriage of Mr. Thompson's daughter X to __________etc.
~
Q: David,
What advice do you have for those of us who are done with our own wedding planning, but still addicted to the whole thing? Since my wedding I have wanted nothing more than to become a wedding planner. However, I'm being told by friends and family that it's a big mistake. What are the pros and cons of actually becoming a wedding planner?
-LaVitaBella
A: LaVitaBella,
If you have finished your own happily ever after but still have wedding fever, start or join a wedding blog! Wedding blogs are so popular right now and there are hundreds of sites dedicated to giving brides-to-be planning tips, tricks and advice.  If you are looking into becoming a planner, do your research on what it takes to plan and execute someone else's big day; it is very different than planning your own! Dealing with clients and the behind the scenes work can be difficult and often very stressful but I love being able to create and share in the most special day of someone's life. It is a very time consuming profession but if you love it, you are sure to succeed. Start small and see if this industry is for you, good luck!  You can also try to get an internship with a wedding planning company so that you can get the feel and see if it's right for you. 
~
Q: David,
My fiance and I made a rule because most of his family members just "date" around and have a new girl/guy every week, so do you think its rude that if they haven't been "seriously" dating for over 4 months that they don't get a "plus 1"? This rule goes for everyone on our guest list, not just his side and keep in mind that this mostly goes towards the people that are between 20-27 years of age. We can't afford to pay for their weekly fling ;) -BlingBride22
A: BlingBride22,
Deciding who will receive the coveted "plus one" is a tricky situation. Many guests look forward to bringing a date to a wedding and many guests won't feel comfortable dancing or mingling by themselves. For the bride and groom however, this means having a potential stranger at a very personal event and for brides on a budget it can be tough to swallow.
The best thing to do is to be as generous as you can but create a blanket rule, as you have done, and stick to it. You want your loved ones to relax and enjoy themselves, but it is important to draw the line somewhere.  Remember, you know your guests best of all and you need to feel comfortable.
~
Q: David,
Who should be invited to the rehearsal dinner? We have a bridal party of 10, plus us, our parents, grandparents ... that makes 17 total. Then are we supposed to invite spouses or significant others of the BP, out of towners, the priest? This is going to total upwards of 30 people! Then to do it again the next night with even more people = lots of $$!! ---FSUKristi
A: FSUKristi,
Traditionally, the rehearsal dinner is hosted by the groom's parents. The bride, groom and both sets of parents and grandparents attend, as do any immediate family members and their partners or spouses. The officiant and his or her spouse are invited, as are the wedding party members and their spouses.
Beyond that, the guest list for the rehearsal dinner is up to the host and hostess.
It is nice to invite out of towners as they have traveled a long way to attend your event and should be welcomed to the wedding with a dinner. If you want to keep the guest list a little smaller, host a cocktail party for out-of-towners and keep the rehearsal dinner to just those actually appearing in the wedding (and their spouses of course). 
~
Q: David,
What do brides need to know about having a destination wedding outside of the country, and what are the best ways to save money on a DW? (ie - getting hitched in the states the day before and having a "vow" ceremony) -Crystal from Houston, Texas
A: Crystal,
Destination weddings are a great way to have a personal and unique wedding where the emphasis is on relaxation, celebration and shared experiences. Brides should be aware that due to all the transportation, guests will likely need to take off of work and spend a considerable amount of money to attend your event so understand if guests are not able to make the trip.
The easiest way to plan a destination wedding is to select a location like a hotel or resort that includes an event coordinator in your package. These professionals are extremely helpful in finding local vendors and helping you plan your travels, so take advantage of them! To help cut costs, choose an over the top location like an Oceanside ceremony or an ornate ballroom; this will save you money on expensive decorations!