You've probably already heard that the average cost of a wedding in the US is nearly $29,000.  You also know that 80% of couples end up over budget when the wedding date finally arrives, sometimes doubling the limits they set for themselves.  I don't know about you, but those statistics made me really nervous while I planned my big day!
Before you start selling advertising spots on your ceremony programs, turn to other happy couples for some inspiration.  These real wedding budgets will help you sort out your own expenses and give you new ideas of ways to save without sacrificing.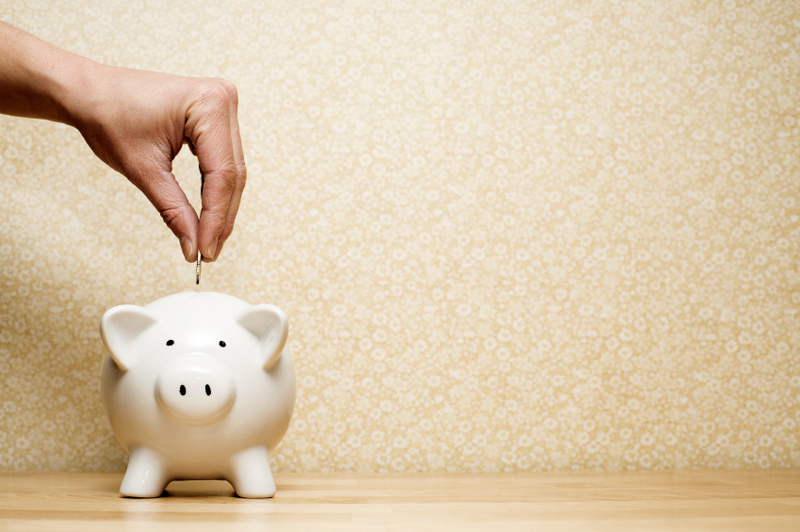 The Shoestring Budget
Stacie and James, both avid nature lovers, wanted a big wedding but had a very small budget.  With just $4000 to spend, the newlyweds pulled off a beautiful outdoor event for 200 guests.
Ceremony/reception site: Local state park campground; 4 sites reserved for event - $350
Food/Caterer: Cheese and fruit trays; chocolate fountain; lemonade; cupcakes - $1200
Bridal gown/alterations: $450
Bridal accessories: Mother's veil with new netting; borrowed sister's shoes; undergarments - $50
Groom's attire: $50
Stationary/postage: online discount supplier - $350
Photography: Digital, delivered on CD - $600
Videography: Taped by friend - $0
Ceremony/reception music: Gift from co-worker with DJ experience - $0
Flowers: $250
Favors: Natural bird seed in tulle with ribbons (DIY) - $70
Cake: $300
Officiant: Ordained relative - $0
Hair/makeup: Gift from stylist friend - $0
Wedding party gifts: $150
Misc.: Decorations, linens, etc. - $100
Total Cost: $3920
---
An Average Budget
Tracy and John wanted a traditional wedding with all the essentials.  They planned to spend the national average, budgeting $25,000 for their ceremony and reception with 225 guests.
Ceremony site: Traditional church ceremony at family church - $0
Reception site: Lakeside ballroom with open air patio - $700
Food/Caterer: Sit-down meal, including appetizer; open bar; 225 guests with taxes/gratuities - $13,500
Bridal gown/alterations: Designer gown found for discount online - $600
Bridal accessories: $350
Groom's attire: $200
Stationery/postage: $950
Photography: Prints, album, 6 hours- $2600
Videography: Gift from relative - $0
Ceremony music: Pianist, singer, string trio - $1000
Reception music: DJ - $900
Flowers: $1050
Favors: $325
Cake: 3-tier, traditional white - $500
Officiant: $0 (donation made to church)
Hair/makeup: $125
Wedding party gifts: $600
Transportation: $600
Hotels: Out of town attendants - $800
Misc.: Decorations, bathroom baskets, programs - $800
Total Cost: $25,600