Months and months of stressful planning are finally culminating into the biggest event of your lifetime.  You've spent hours on the tiniest of details to make sure your wedding is absolutely perfect.  But if you don't take the time to prepare yourself, all that planning goes right out the window - a stressed out, upset bride is usually the main ingredient for a wedding disaster.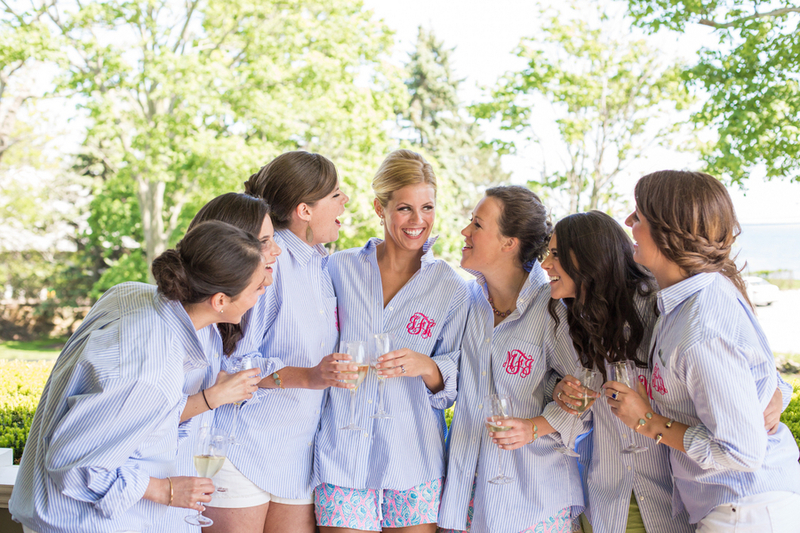 Photo by Shannon Cronin Photography
The Day Before
You gave yourself months, possibly years, to plan and prepare for your wedding.  It makes sense that you need to start a little early to prepare yourself for the big day too.  Most brides hold their rehearsal the evening before the wedding.  Try to have all the loose ends tied up before the rehearsal and use the dinner as an opportunity to relax and unwind.
Get home early and take some time for yourself.  I know it will be hard to sleep with all the excitement, but you want to look and feel your best the next day - and you don't want to crash as soon as you check in to your honeymoon suite!  Drink a cup of tea, do yoga, crochet, or play a video game to get your mind off the wedding and relax.  A bubble bath or warm shower may be helpful too.
Before you crawl into bed for the night, gather everything you need for the wedding day.  Put out your undergarments, take out your gown, and set your luggage by the door if you haven't already.  Remember to set your alarm clock to allow plenty of time tomorrow and allot at least 8 hours for sleeping.
The Day Of
Even if you don't normally, eat breakfast today.  You're going to have a busy day and may not have a chance to eat a complete meal until you arrive at your honeymoon destination - and hungry brides are not always the happiest!  Go with something light but high in protein, avoiding sugars as much as possible.  Yogurt, cheese toast, a bagel with cream cheese, or an apple with peanut butter would be great choices.  Drink plenty of water to keep hydrated and energized, but beware of untimely bathroom urges. 
Take out your wedding day schedule and make sure you're not forgetting anything.  Note the time of your hair and makeup appointment; make sure you have everything you need - clothing, emergency supplies, accessories, shoes, etc.; and handle any last-minute details that may have been overlooked.  Play some music, chat with friends, or do some stretching to help ease your nerves and remember to give yourself plenty of time to get to the ceremony location.
The most important thing to remember the day of your wedding is to relax, enjoy, and have fun.  It's your special day so be sure to take care of yourself, especially the day of!