I know there are a lot of brides out there on a budget (including a newly engaged friend of mine!), so I thought it would be fun to start a thread of PW brides posting pictures of their under $1,000 dresses.
Here's my Watters 1048b:
madison (for the canadian brides out there , richmangroup.com)
 $940.00
La Sposa style: Lisboa
$945
Don't mind my messy hair!  Allure Bridal regular $1200 purchased the sample for $950
Karen - So fabulously glamorous!
Aimsicle - I love! A little bit modern and a little bit traditional all at the same time. :)
Stacey - What a beautiful, elegant gown!
I'm definitely going to have to forward these dresses/designers to my friend!
Watters Bridal Dress; Sample Sale $327
I don't have my dress yet, but mishk3 I LOVE yours!
Mine's black like the second picture. I don't remember how much I paid for her but it was under $700 for a custom made dress. Not bad not bad at all. :)
Hstteach - Thank you! The bridal salon I tried it on at was charging $1250ish for it, but I contacted Pearl's Place and was able to get it for $843 (last December).
Alfred Angelo about $800
oleg cassini - under $800
Maggie Sottero - Brigidine $700
DB Sample - 198.00
 mine is from mori lee by madeline gardner for $400
Casablanca $975
bella style 5356 for $845
My first dress was david's bridal (don't know the #) $550
This is a $1500 Marisa gown.  I bought a store sample for $170! ! ! !
Here is mine--She was actually $1052.  But if you chose to not get the shoulder strap, she would be right under $1000
Casablanca 1827- bought the sample for $750
Allure $950
  La Sposa Fanal $800
Maggie Sottero---Carrie $800.00 with taxes included
wwj you're my dress twin!  my first dress was allure L213 $748.  Selling for $225 ladies!!
Mori Lee...about $650 with tax
This is not me, but here is the dress. DB's #EW9848, $399 before alterations.
Allure Bridal - $710 with tax and alterations included.
San Patrick for $699
Wow, these are some beautiful wedding dresses... especially for the prices!
Mine was $995... so I guess it only kinda counts.
Here's mine from DB, $600 with tax:
  Davids Bridal V9263, $550
My $2400 San Patrick was a new but discontinued dress I got NEW for sample prices - under $1k -- It's for sale! $600
The Allure dress I wore to my wedding was also a sample, but very used -- $650
my second dress was $800 by allure.
Here is mine.  Mori Lee $750
And here is me in it..
you all look so lovely! My dress was about $1500 so I'm not going to post. =D
Mine is a Maggie Sottero Milana, for right around $800
My 995, with tax puts me over 1000.00
Maggie Sottero, Shirley, about $850 :)
Mine is from Davids Bridal $650
back:
davids bridal $800, but now is on sale for $499!! i should have waited darnit lol
mine was $450 from David's Bridal
I got mine for $99 from the Davids Bridal $99 sale
Here is mine.. Im 99% sure this is the dress I want...
Style #: 9L9479 Davids Bridal $550
 Casablanca 1891
915 with tax and the 60$ alteration fee they charge so that I don't have to pay for anymore alterations! Its going to save me a bundle! 
From Watters' WTOO line: Alberta ($700)
Casablanca 1842. $798
oh wow you girls are so lucky to find dresses under $1000...
Casablanca Bridal Style # 1961
$800 at Ellynne Bridal in Lincoln, NE.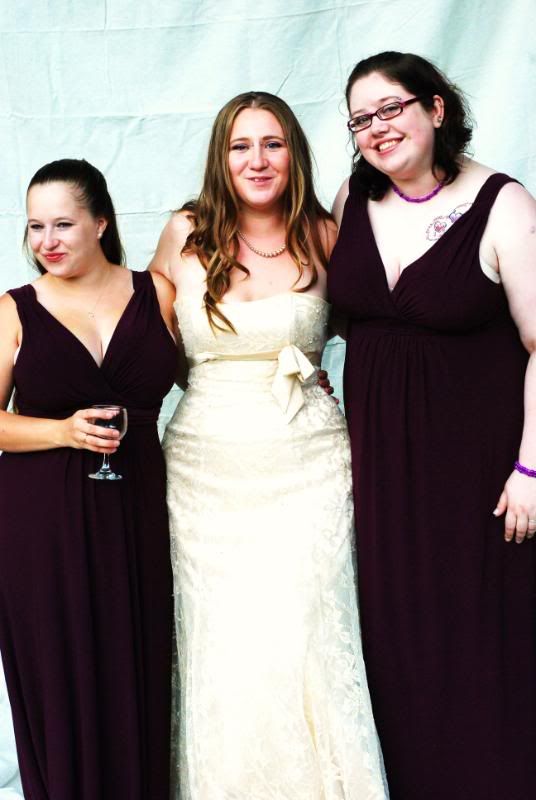 Maggie Sottero, Jasmina Sample $350
Angelina Faccenda--just under $989 including tax (don't ask about alts though!)
$130.00
My Anjolique 2021 -- $850 :)
It's supposed to be shipped to the salon in 2 days!
Wtoo Lucia - $330 at RK Bridal :)
Michelangelo from Davids Bridal. Normal price $600. On sale for $400. $435 after taxes and no alterations neded. Sorry, I don't have a pic of me in it yet.
so gorgeous ladies!
Wtoo "Francesca" dress - $713.  Love it!
Mine was a DB dress for $399.
Mine was Monique Luo from DB and it was just under $1,000 including the tax and crinoline.
I got mine at a Trunk Show: 20% off $958!  :)
under $500 from Group USA.
299
All your dresses are beautiful, and to know that you paid
 $1000 or less gives me hope!
I think mine works out at just under $1000US
Quinceanera Q182
Christina Wu $750. She was such a steal!
Mine was $350 before alterations.
Maggie Sottero Coco $837 before tax and alts.
Beautiful dresses! Mine was $1,000 too. Maggie Sottero - can't say the style....FI reads my posts.
Morrie Lee it was only $503+ tax, -with tax I think it was just under $600 I am altering my dress a lot though by adding lace to the bottom and lace sleeves and near the breasts.
Platinum for Priscilla of Boston PL180 : $4750 ~ Got it for $500 at a sample sale! A STEAL!
Sottero & Midgley Jsm1103
$800
maggie sottero...
Mine is from Allure and was $700ish.  Don't ask about my veil, fascinator, and alts!
My biggest piece of advice is stick to your budget- there are a lot of beautiful dresses for less than $1000.  I only made appointments at shops that carried a selection of dresses in my price range and I made sure that the ladies in the store knew that I didn't want to see anything that was about my limit. 
Alfred Angelo $100 purchased from a previous bride who only wore it for a few hours!
Anjolique 2054, it's so far my favorite and I've seen it for $900.
Mine was Oleg Cassini... $650!!!
These are all great, something for everyone in every range :)
Mountainbride and WWJ: I love love your gowns!!!
Here's mine.... an Allure Gown that I got from last years leftover designs, cost: $250 a real steal! Simple and elegant!
$850, got on sale for $750!!  Thinking of getting that purple one for my bridesmaids, but in the blue color of the other dress.
Nicole Miller $595!
300$$ exactly what i wanted :)
My $280 Milly Bridal dress! :)
My $599 dress from David's Bridal!


I paid $1024 (including shipping and changing the neckline to a scoop neckline).  I am now selling it (yano.. due to a cancelled wedding and all..).  Anyone interested in buying??  It's a size 16 and is made for me to wear with flats, I'm 5'8".  Gimme an offer =)  I have no idea what I want to ask.
Okay, I'm obviously clueless about this: where do you find all these sample dresses??? They're much cheaper than the actual prices! I almost had to fan myself and make sure I was reading correctly...
Between now and mid-january is a great time to buy because stores want to sell their older season samples before the new 2010 spring samples arrive. 
Good Luck!
I think mine was $700?
Here's the sash I had made & the bustle from my first fitting:
OMG ladies you all look beautiful!!!  I'm trying on dresses on saturday for the first time and am getting some inspiration from you all! 

Oleg Cassini from DB -- sells for $1050 but I got it on SALE for $850
$650 Mori Lee Dress
David's Bridal -  $550 -  but I got her for $350
$340.. retails at $1300. :)
David's Bridal - Style V9462 - $550 ($600 with tax)