Your bridal party will include (or at least should include!) some of the most important people in your life. So it's super-important to make sure that your photographer takes plenty of photos of them on your wedding day. Here are a few must-take photos of your 'maids.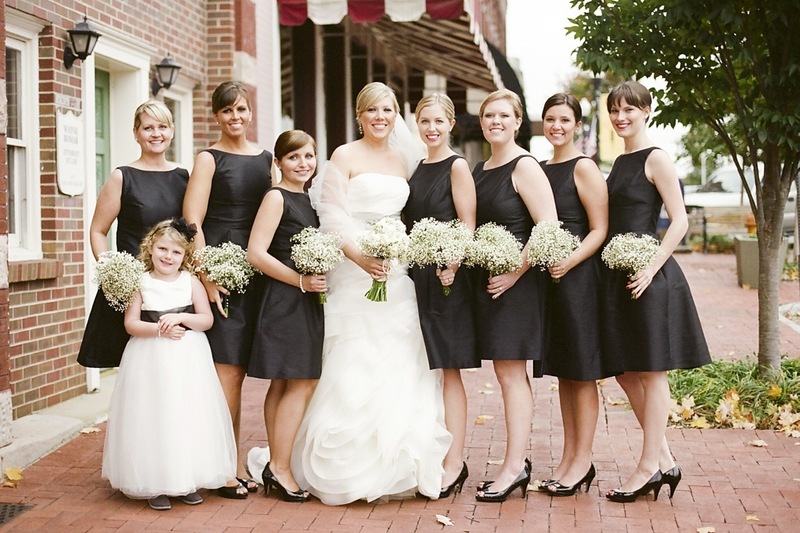 Photo by jHenderson Studios
Posed Portrait
The portrait of your bridesmaids standing in a line and smiling together is a total classic. Even if you're more into natural, photojournalistic style photography, you'll appreciate having a clear photo of all of your nearest and dearest.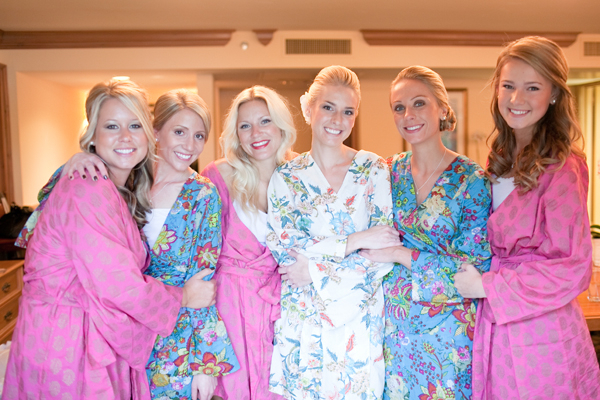 Photo by Clary Photo
Getting Ready
Make sure your photographer captures some shots of your pre-wedding primping – the excited nerves, and the bridesmaid bonding.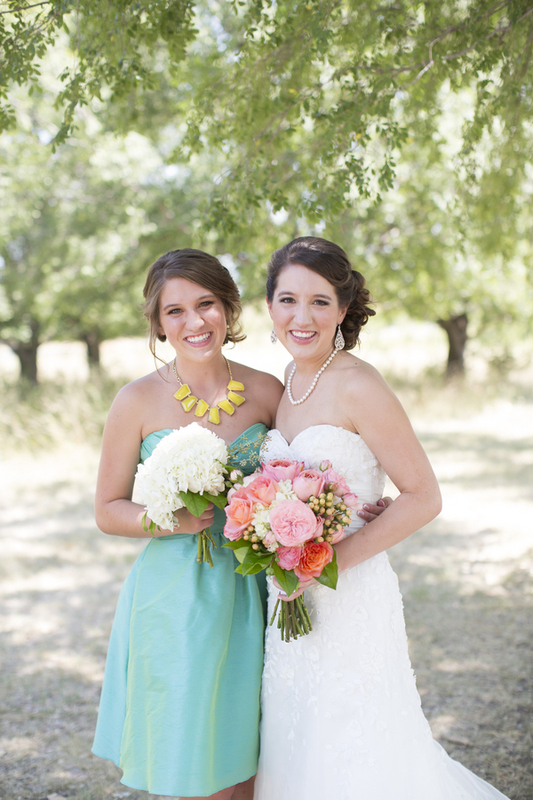 Photo by Jackie Cooper Photo
Individual Photos
Your relationship with each 'maid is different, so you'll want to make sure that you get a photo in with each one. Include the image in your thank-you note to each bridesmaid.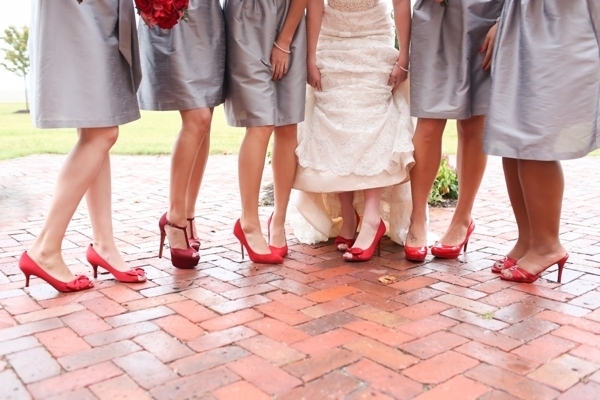 Photo by Jen & Ashley Photography
Shoe Shot
We're suckers for a fun footwear shot – especially if you're all wearing cool colored shoes.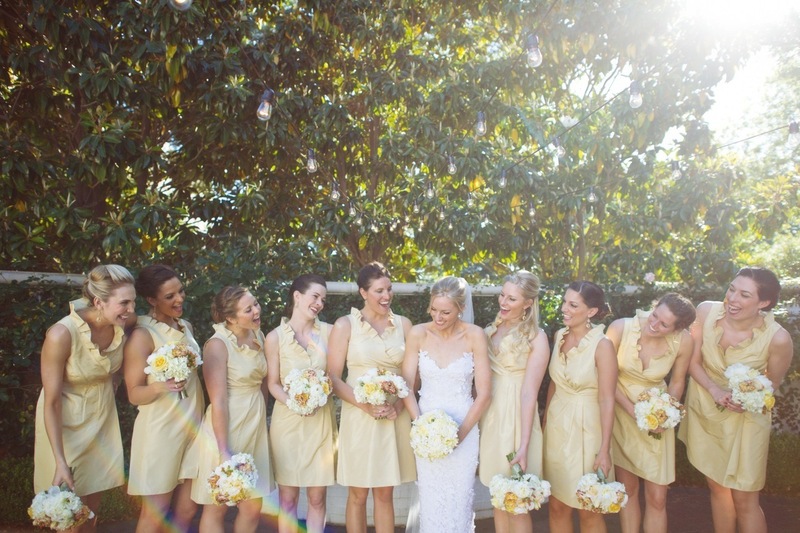 Photo by Paper Antler Photography
Laughter and Love
Say something ridiculous during the photo shoot to get everyone laughing – years down the road, it will help you remember all the fun you had on your wedding day.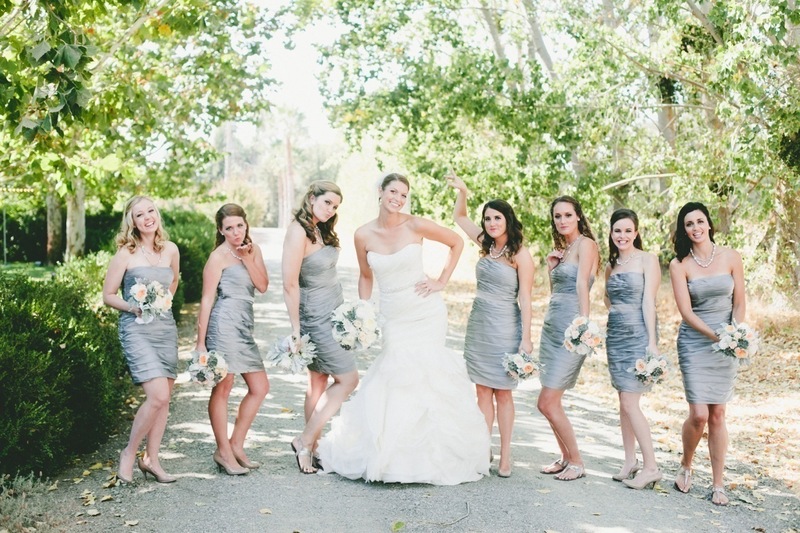 Photo by onelove Photography
Silly Poses
Ok, it's a little cheesy, but take a few funny photos to let each bridesmaid express her personality.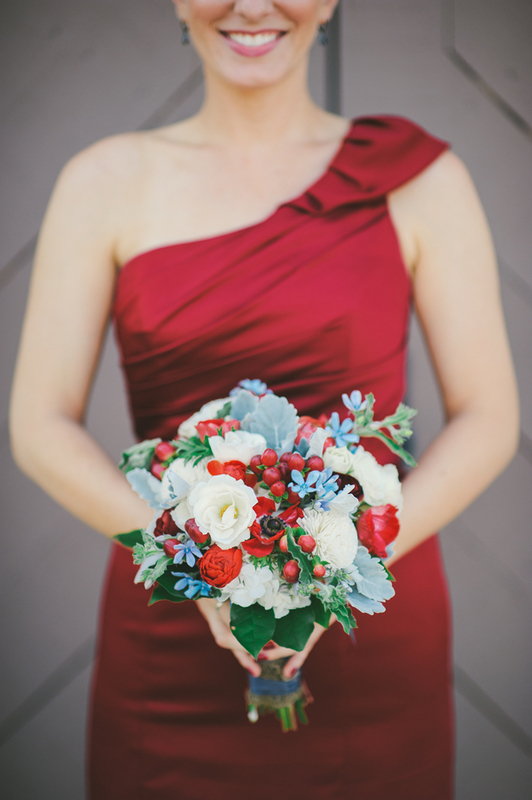 Photo by Sarah Maren Photographers
An image of a bouquet against a colorful bridesmaid dress can capture the essense of your wedding palette.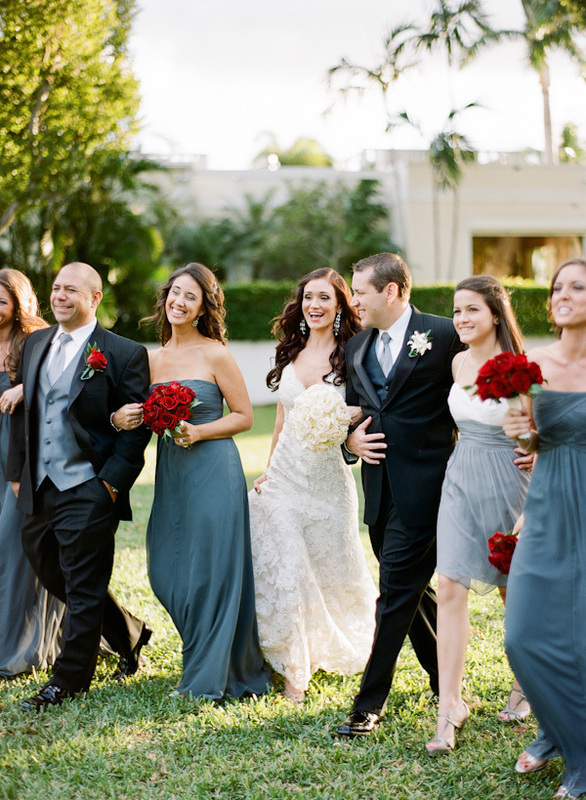 Photo by Jessica Lorren Organic Photography
Get Moving
If you feel like your bridesmaids' poses are too stiff, have your photographer take some shots of everyone walking together. It will help everyone relax and forget about the camera.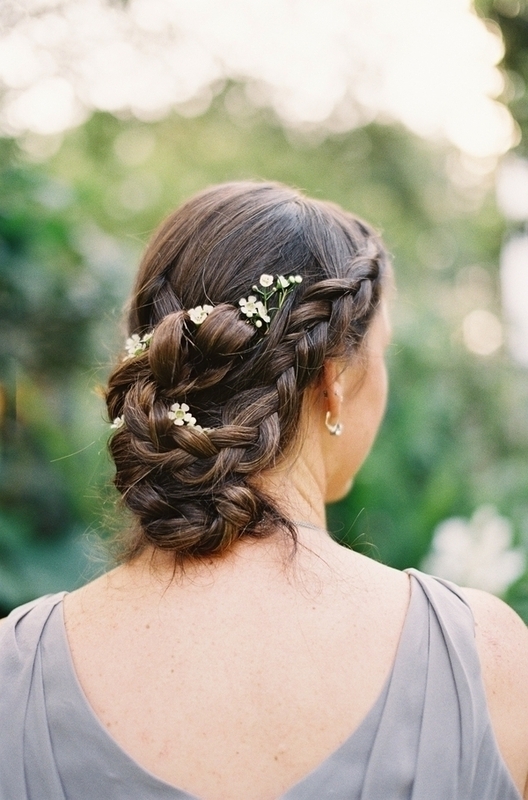 Photo by Loren Routhier Photography
Hair Photo
The back view of a beautiful updo allows your 'maids to see how pretty their hair looked that day.

Photo by Genesa Richards Photography
Sweet Speeches
Whether they're silly or sweet, your bridesmaids' speeches are a must-capture moment. 
Looking for pretty bridesmaid dresses? Follow our Fashion Editor to see more!