1. The First Look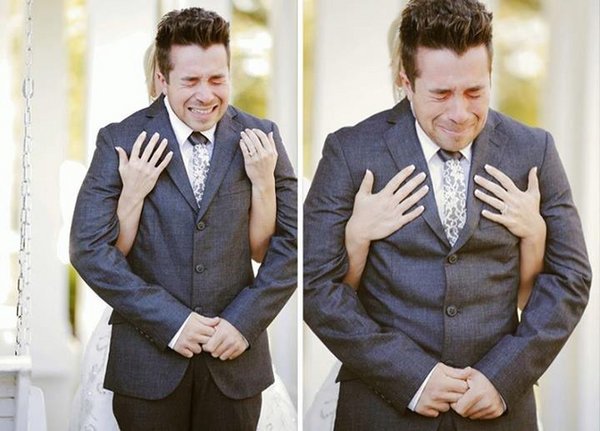 Photo  by: Gideon Photography
You'll never want to forget the first time you see each other on your wedding day -- take some time before your ceremony to document this special moment. 
2. The Classic Portrait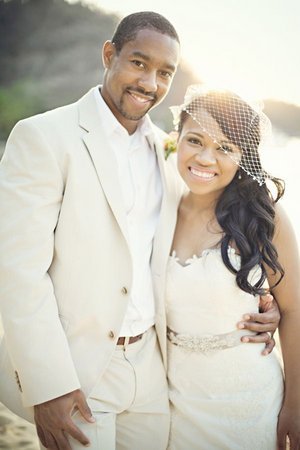 Photo by: Jillian Mitchell Photography
Face-on, big smiles, slightly leaning in to each other. Predictable, but this photo will likely end up on your office desk (or displayed in your parent's home). 
3. The First Kiss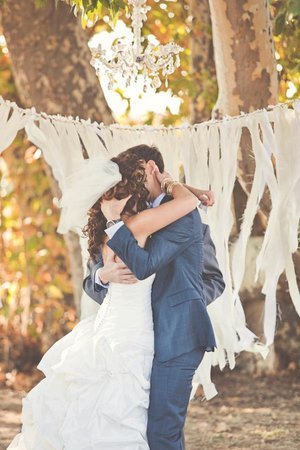 Photo by: Lindsey Gomes
Whether it's long and passionate or a quick peck (we're not judging either way!), the first kiss after your vows is an important one. Make sure your photographer is set up for a clear view. 
4. The Signature Location Shot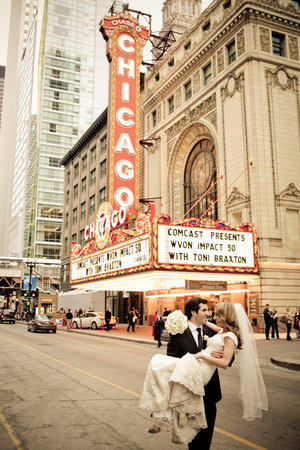 Photo by: Gerber + Scarpelli
Getting married in a city? Or what about your hometown? Wherever you say 'I Do', there's a bound to be a spot nearby that's especially telling of your location. Find it and strike a pose -- we guarantee you'll be grateful for the context later.
5. A Quiet Moment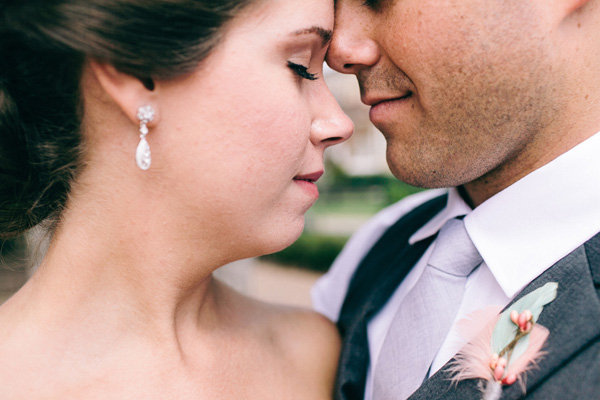 Photo by: Ulmer Studios
We know, we know -- the pressure's on to look perfect in your wedding pictures, and that can be hard if you tend to clam up in front of the cameras. If you're feeling nervous, take a tip from Heather and Tyler: close your eyes, take a deep breath, and lean in close to the person you love. You'll wind up with a gorgeous portrait you'll cherish for years to come! 
6. A Laugh-Out-Loud Moment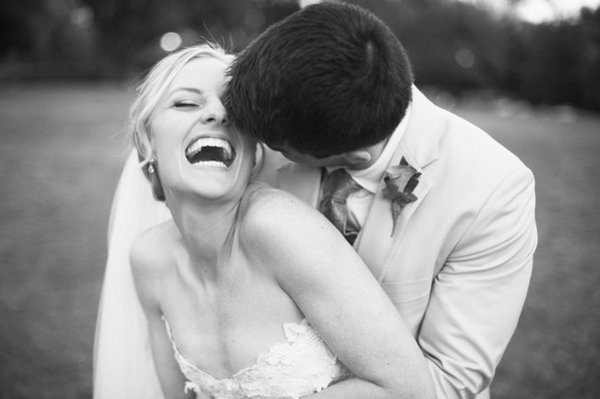 Photo by: Paper Antler
The number one thing you'll (hopefully) remember about your wedding? How much fun you had. With any luck, your photographer will capture that sentiment in your smiles.
7. The Prop Shot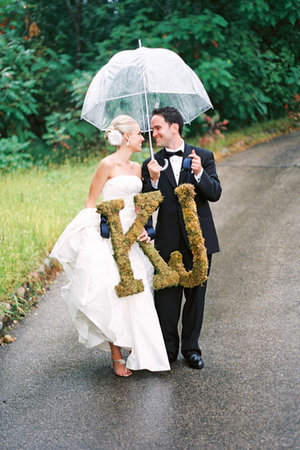 Photo by: Clary Photo
Weddings these days are all about showcasing your personality as a couple, so why not do it with props? We've got a soft spot for oversize inititals, but holding up a large ampersand (&) works, too. 
8. The First Dance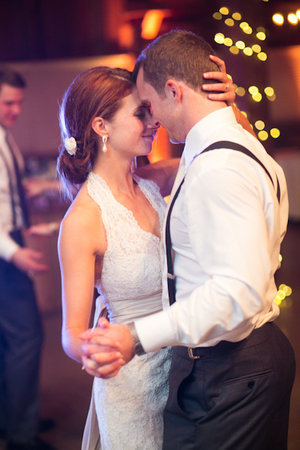 Photo by: Davis Photography
Sure, you may not grace another dance floor this formally again in your life, but that doesn't make this more traditional moment any less sentimental. 
9. The Cake Cutting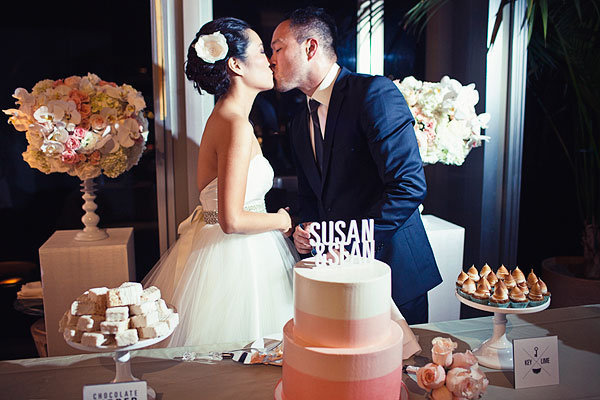 Photo by: Amelia Lyon Photography
Be sure at least one picture exists of the moments before you stuff it into each other's mouths.
10. The Faraway Shot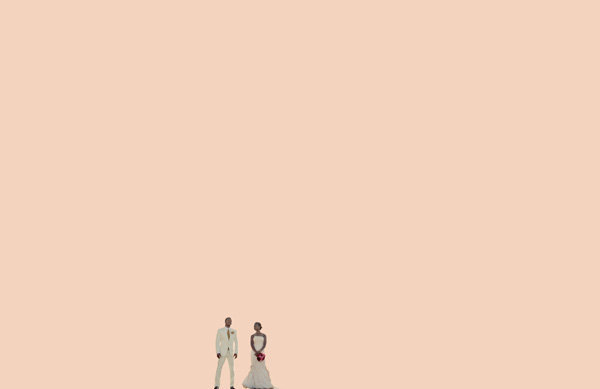 Photo by: Max Wanger
A Max Wanger signature, this long-distance portrait will remind you just how big the world is that you're about to take on together.
11. The Send-Off Shot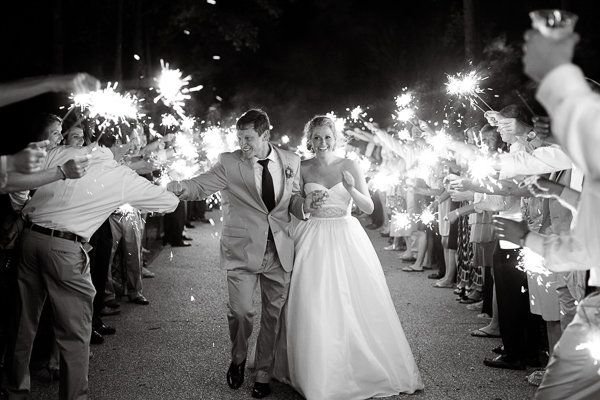 Photo by: Annabella Charles Photography
Sparklers, bubbles, confetti -- there's plenty of possibilities when it comes to spicing up a wedding exit!