Wedding reception activities typically include dinner and dancing - but if you want to give your guests additional options, there are lots of unique (and still wedding-appropriate) entertainment ideas to choose from! Check out some of our favorite reception entertainment ideas for your wedding celebration.
Photo Booth: A perennial favorite, but an activity that guests always enjoy. To step a bit out of the box, video booths and slow-motion booths are also growing in popularity.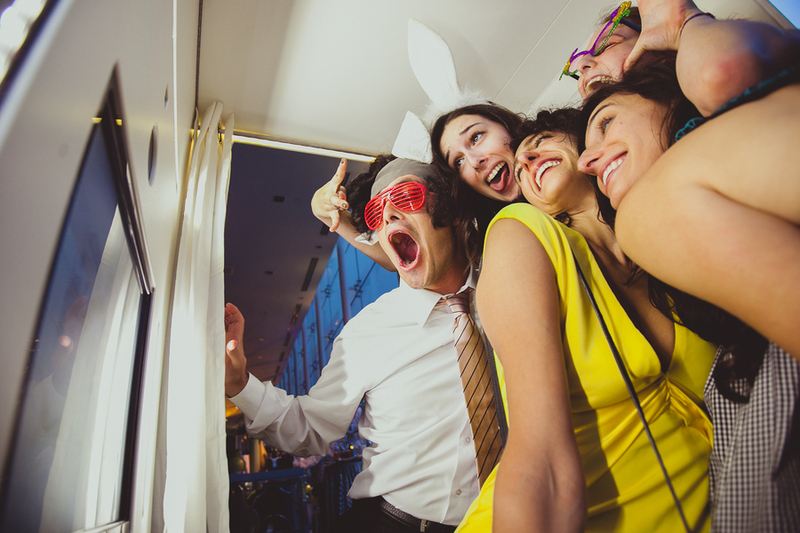 Photo by IQphoto
Lawn Games: Croquet, corn hole, badminton and more! Outdoor games provide a relaxed and fun atmosphere for a casual wedding celebration.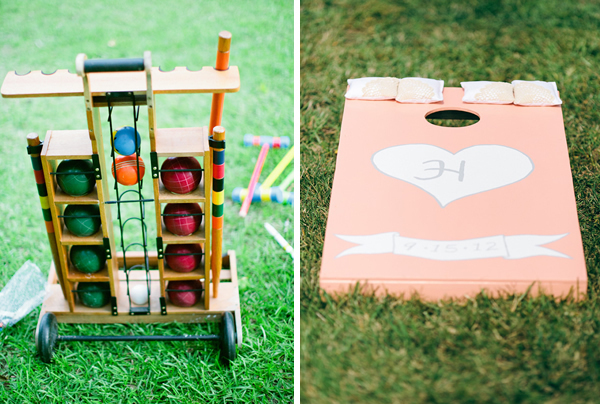 Photos by (from left): Keepsake Memories Photography; Ulmer Studios
Written Games: A word search or Mad Libs-style game can be a fun addition to a ceremony program or place setting. Guests can enjoy the silly, personalized games in between courses or while waiting for the ceremony to begin.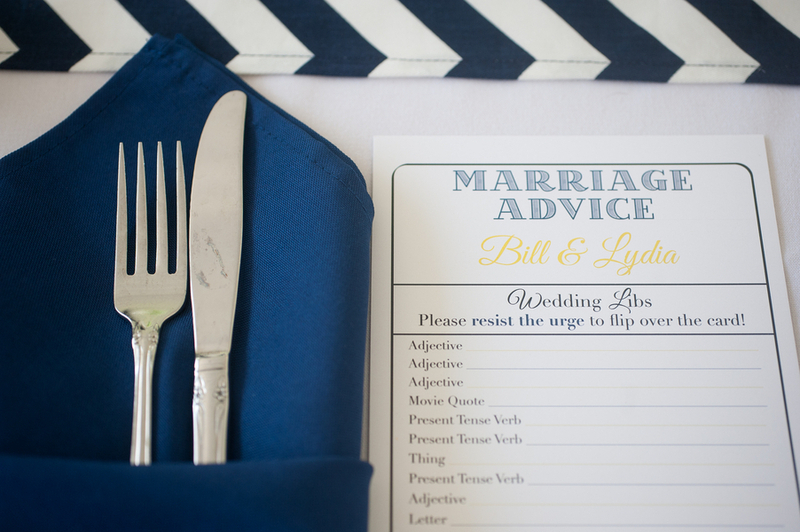 Photo by Genesa Richards Photography
Board Games: Scrabble, jenga and other board games can be a great way for guests to interact during the reception. Set up a games station for everyone to enjoy!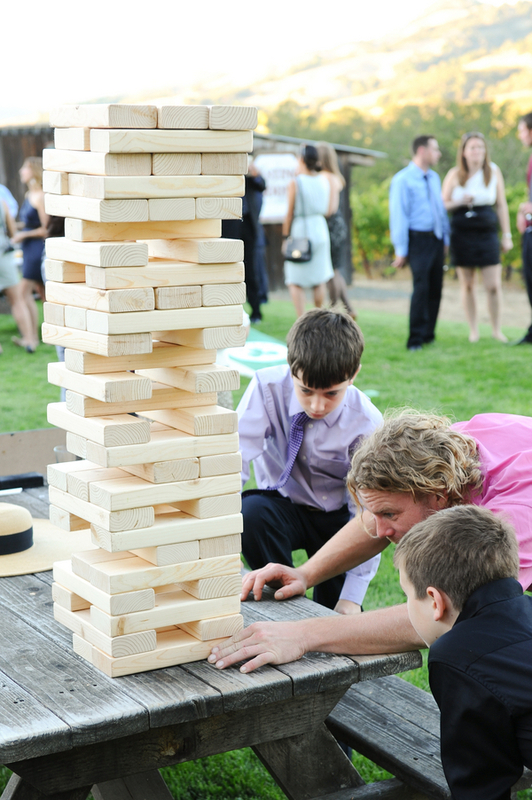 Photo by Larsen's Photography
Pinata: Hosting a destination or beach wedding? A pinata is so festive for guests of all ages. Plus, the sweet treats can serve as your favors!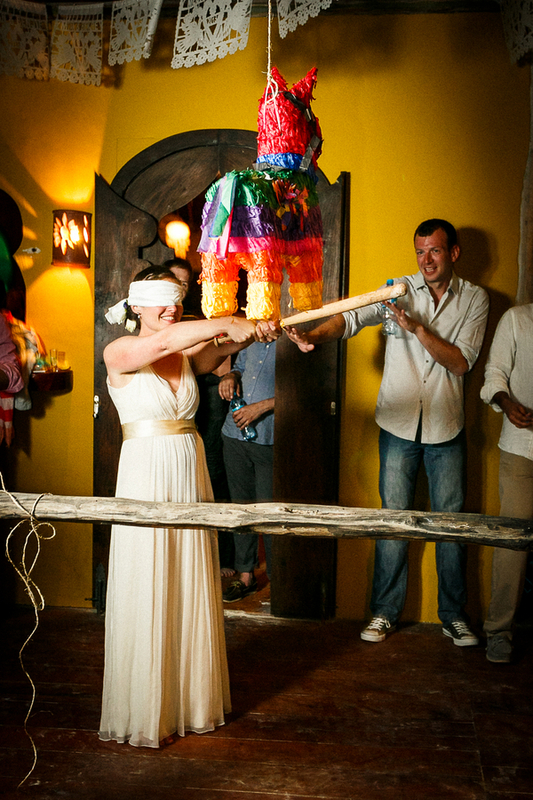 Photo by Julie Saad Photography