You've spent so much time and energy making sure that your engagement photos came out beautifully - picked the right photographer, agonized over your outfit, found the right location - so why let your photos just sit in an album? Check out some of our favorite ways to display your engagement photos at your wedding.
1. Your Save-the-Dates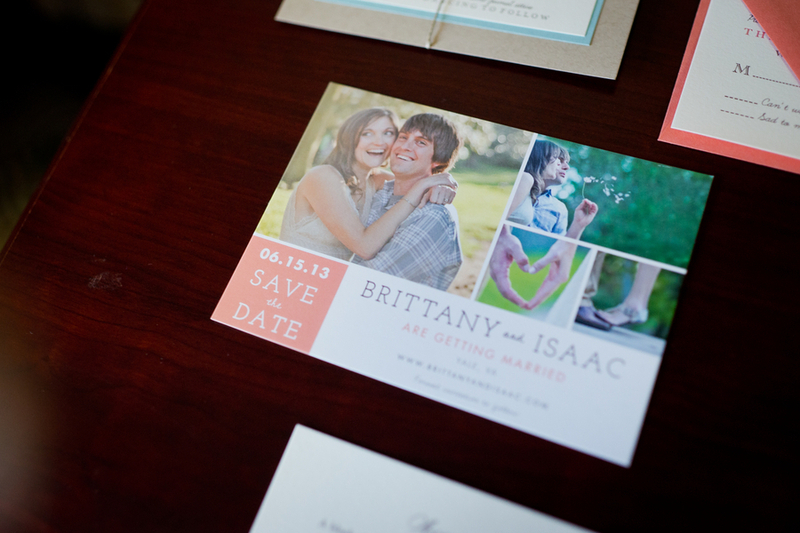 Photo by Sharon Elizabeth Photography
Make your save-the-date cards uniquely yours by adding a few of your favorite engagement photos. We love how the couple pictured used both full portraits and detail shots in their save-the-dates to create a visually interesting finished product.
2. Your Guestbook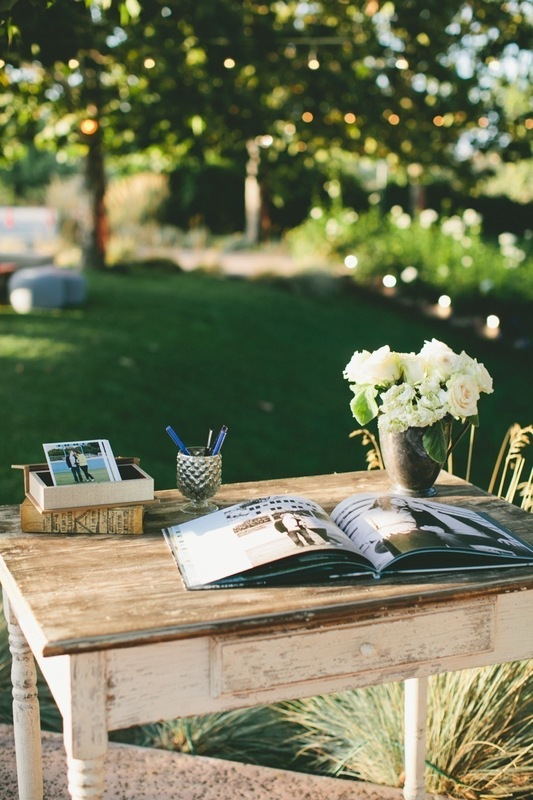 Photo by Onelove Photography
Create a bound album of your photos and allow your guests to write their well wishes inside. Your guests will love perusing your gorgeous engagement photos!
3. On a Clothesline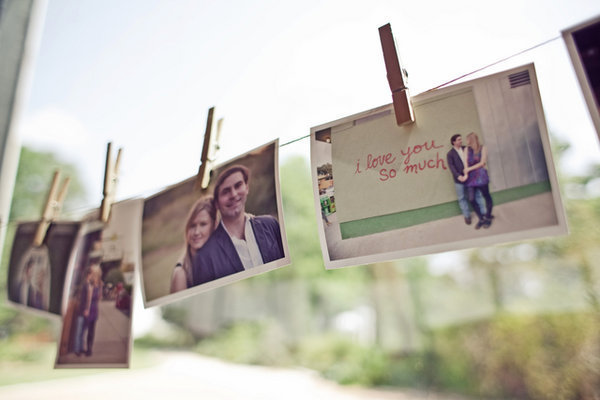 Photo by The Nichols
Pin your favorite engagement photos to a clothesline to create a display of your photos at your cocktail hour. It will be a beautiful focal point for your guests to enjoy as they mix and mingle.
4. Art Installation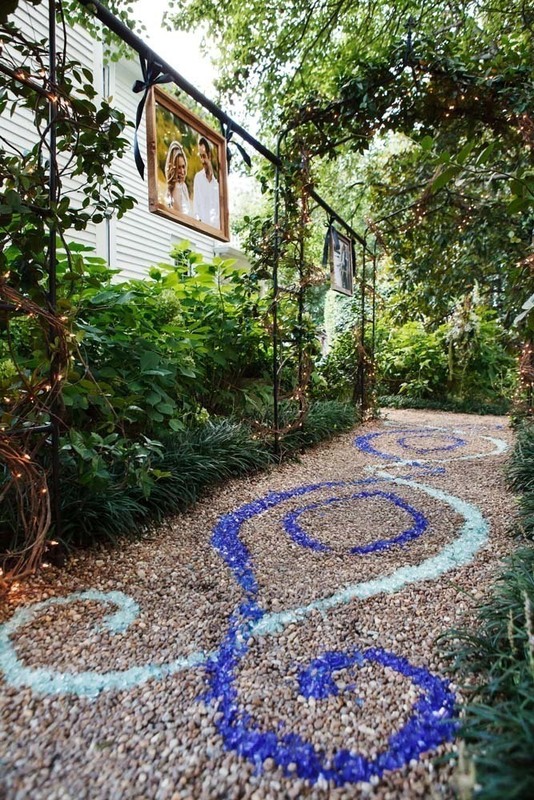 Photo by Nadia D Photography
As your guests walk from ceremony to reception, line the walkway with a museum-worthy "installation" of blown-up engagement photos.
5. On a Tree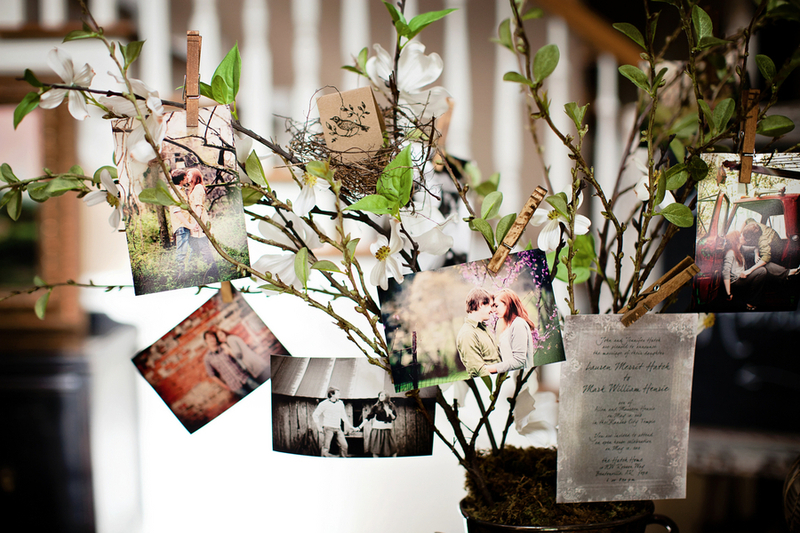 Photo by Stacey Bishop Photography
If you're hosting a garden-style wedding, hang engagement photos and other mementos on a large tree, which can sit on your escort card table. It's a visually interesting way to show off your photos.