Chances are, your groomsmen are not accustomed to taking formal portraits on the regular. So try to keep things relatively natural and easy for them when it comes to taking pictures. Here are a few of our favorite "poses" for groomsmen shots.
The Classic
The most traditional of the groomsmen poses, your guys stand in a row or, if there are more than five or six of them, in two rows, hands in pockets. It's so GQ.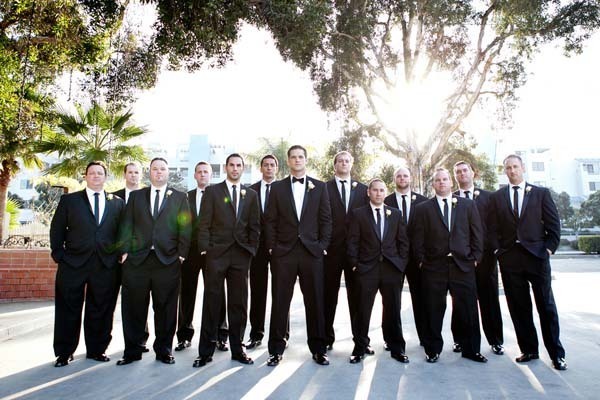 Photo by Sherri J Photography
The "We're All Friends Here"
Hopefully, all of your groomsmen are pretty close - and even if they aren't, at least they can act like it by putting their arms over each other's shoulders, frat brother style.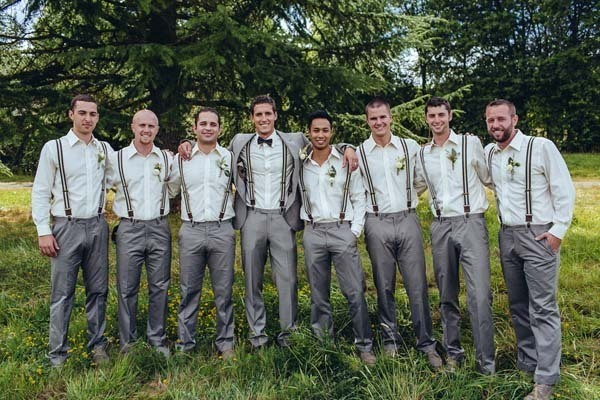 Photo by Maxwell Monty Photography
The "Just Taking a Stroll"
Fact: People look more natural in photos if they're in motion. So, tell your groom and groomsmen to take a walk together. Their faces will look much more relaxed, you'll see!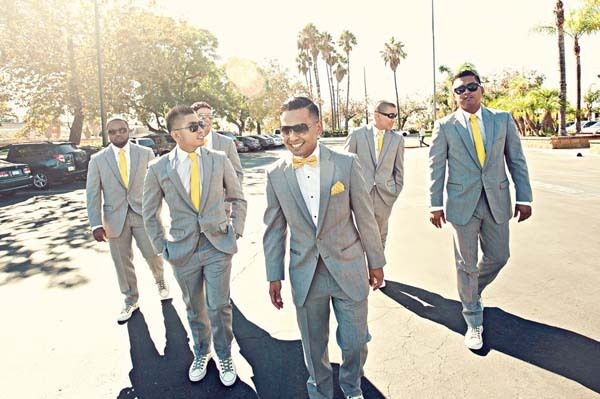 Photo by Melvin Gilbert Photography
The Seated Pose
Your groomsmen may feel more comfortable posing while sitting down. And here's a bonus: these portraits will show off those cute socks!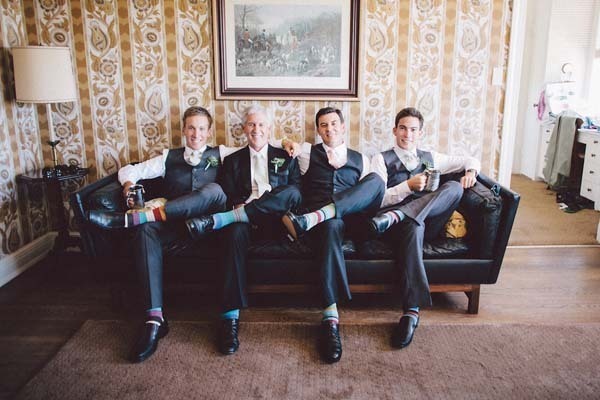 Photo by Petula Pea Photography
The Groom in Front
It's the groom's special day, so give him some pride of place by having him stand a few steps ahead of the rest of his best buds. This is a particularly nice pose if all of the guys are dressed fairly similarly.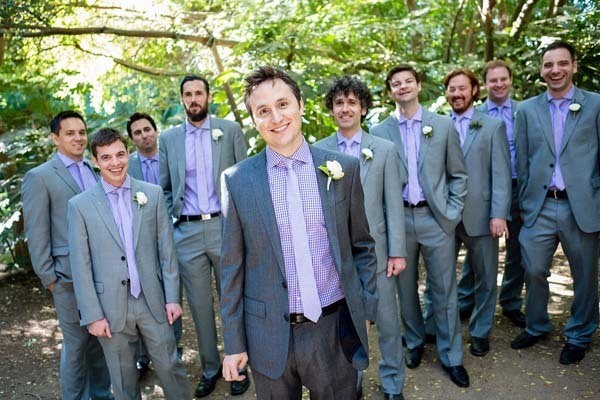 Photo by William Innes Photography
The "Do Something Funny"
Of course, you'll need to take some more traditional portraits, too, but if it helps your guys loosen up, let them have some fun with their portraits. Add props like sunglasses if you'd like!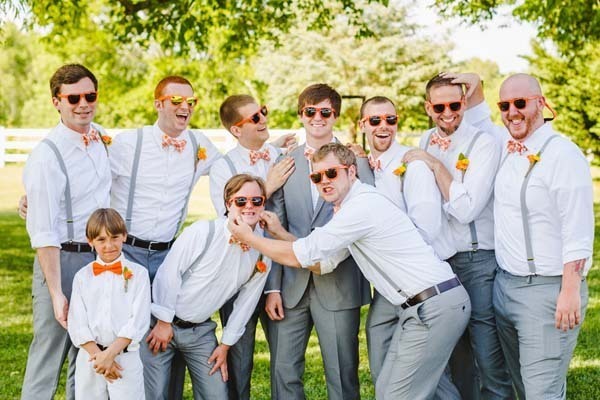 Photo by Steven and Lily Photography
The Jumping for Joy
If you can get your groomsmen to try it, it's pretty cool to have a shot of them in midair!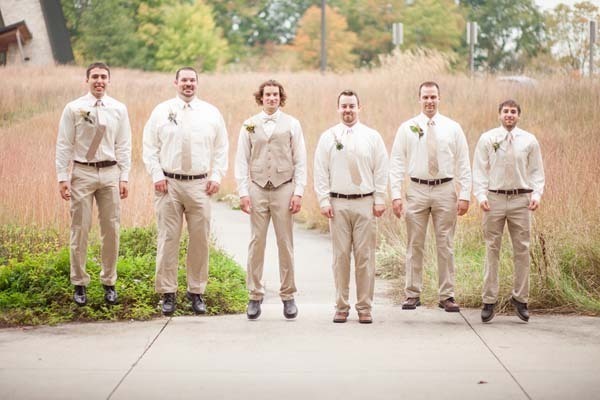 Photo by Wren Photography
The Fingerstaches
Need we say more?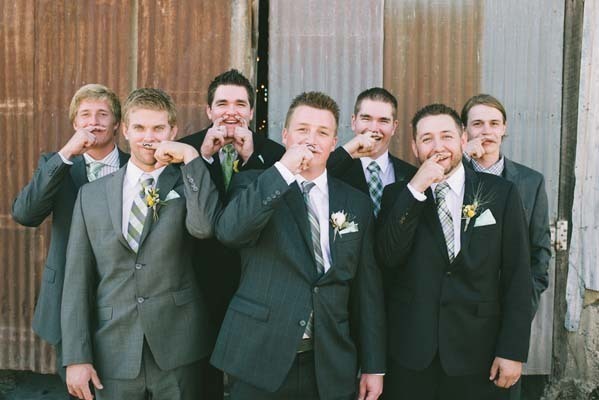 Photo by Weston Neuschafer Photography
Looking for more groomsmen attire ideas? Check out our Fashion Editor's board for even more men's attire inspiration!