Start saving those bottles! 
By: Sarah Zlotnick 
1. As a table number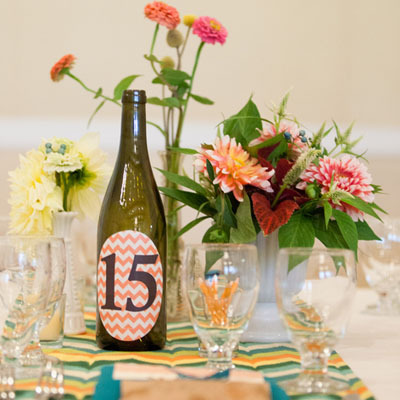 This DIY table marker from Tara and Harris's Virginia Winery wedding is super easy to make—simply print out colorful numbers and glue them on! Photo by Aaron Watson Photography. 
2. As a table number holder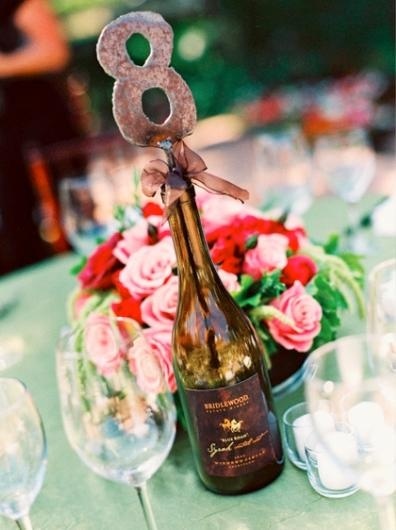 We'd recreate this sweet idea from Christie and David's winery wedding by cutting table numbers out of foam board and painting them. From there you could use chicken wire or glue to attach them to the wine bottle. Photo by Michelle Warren. 
3. Use corks as escort card holders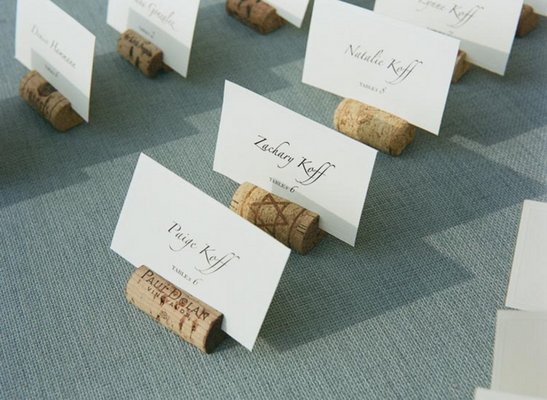 Stole this idea from Paige and Zach's Austin wedding—Cut a slit down the long side of a cork, slice a section off the bottom, and voila! The perfect escort card holder for a vineyard wedding costs almsot nothing to make. Photo by Q Weddings. 
4. Let it be the backdrop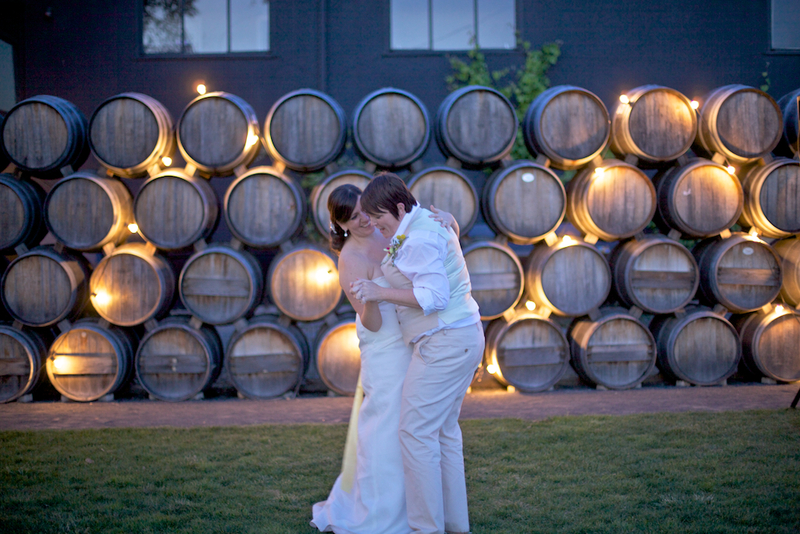 Who needs to build a fancy photo backdrop when your reception is at a winery? We love the way Jen and Loreal threaded a string light through wine barrels—the effect is simple yet stunning. Photo by Andrew Pielage Photography. 
5. As whimsical centerpieces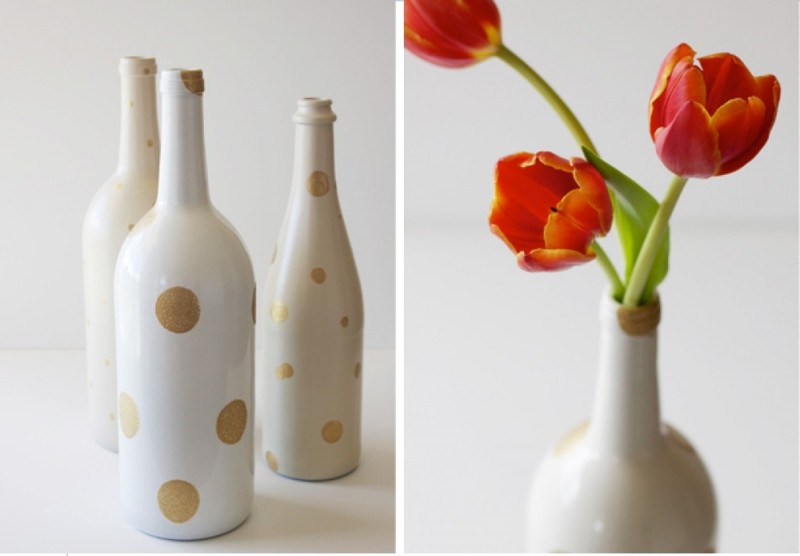 All it takes is some paint and a sponge to create these whimsical flower vases. Photos by Danyelle Matthews. 
6. Create a cork monogram!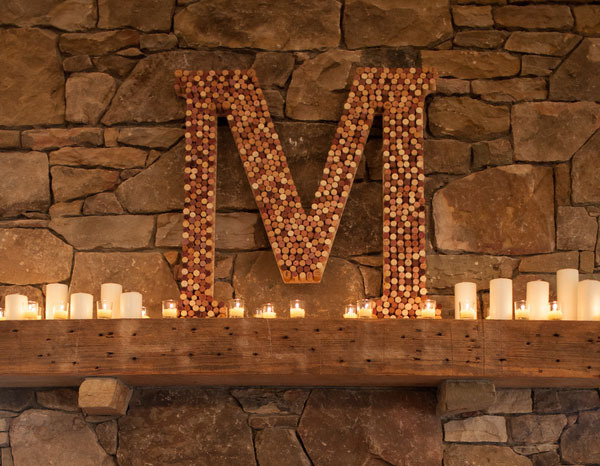 In her DIY winery wedding, Tara's uncle used hudreds of corks gathered from friends, family, local wine bars, and even Whole Foods to create a commemorative "M", which stands for the couple's shared last name and now sits in their new home. Talk about wedding decor that will last a lifetime—we love it! Photo by Aaron Watson Photography. 
7. As unique window decor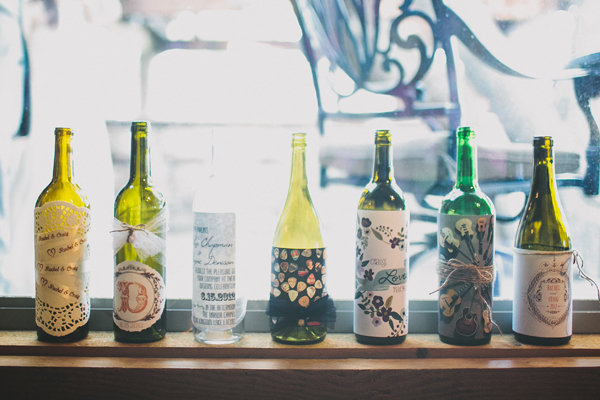 We love the way Rachel and Craig covered each of these empty wine bottles in a special design. The collection looks especially charming with the hot Texas sun streaming through. Photo by Taylor Lord Photography.
8. As the wedding favor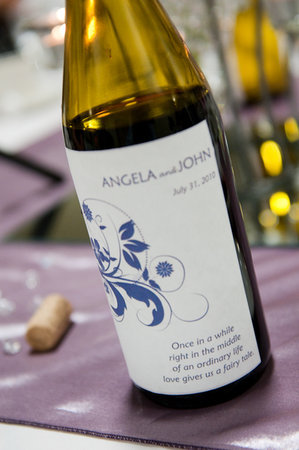 Print custom wine labels that match your wedding decor and hand out the bottles as favors at the end of the night. Guests will remember the good times they had when they're drinking from them later on! 
 9. As Lighting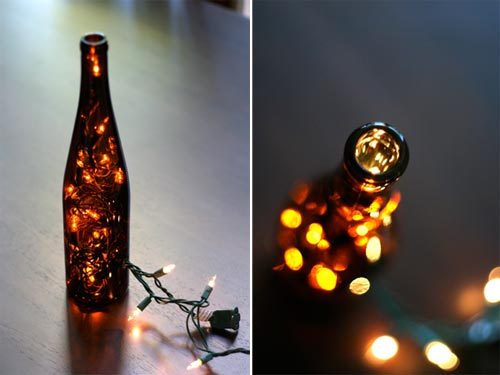 Fill empty wine bottles with bunched up string lights for a romantic effect. This Wit + Whistle DIY project teaches you how to do it safely. Photos by Amanda Wright.