Once you have finally booked your venue, its time to pick your color scheme! You may think the colors are completely up to you; however, you should take into account the setting of your venue, the time of year your wedding is taking place and how formal or informal your ceremony and reception will be. Remember, not only do you want your color scheme to set the vibe for your wedding but also complement the venue. Here are our favorite color scheme combinations to inspire you: 
Historic Home = Yellow + Gray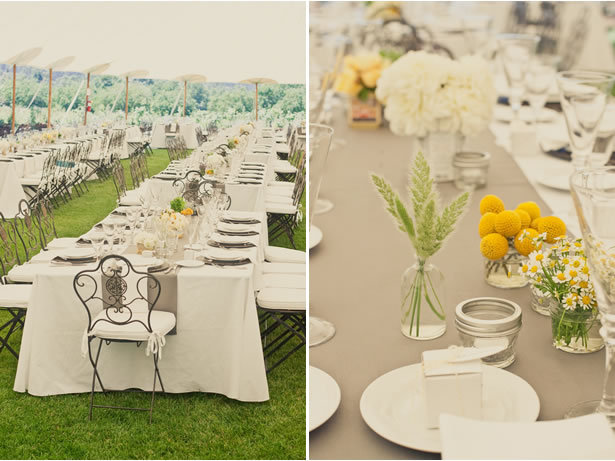 Photo by Onelove Photography
Garden = Mint + Blush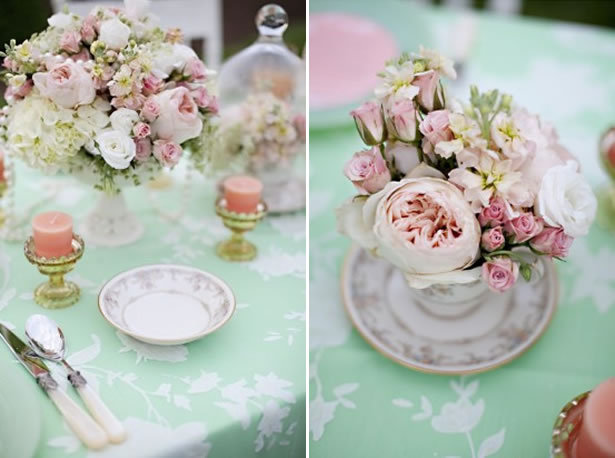 Photo by Stacey Windsor Photography
Ballroom = Ivory + White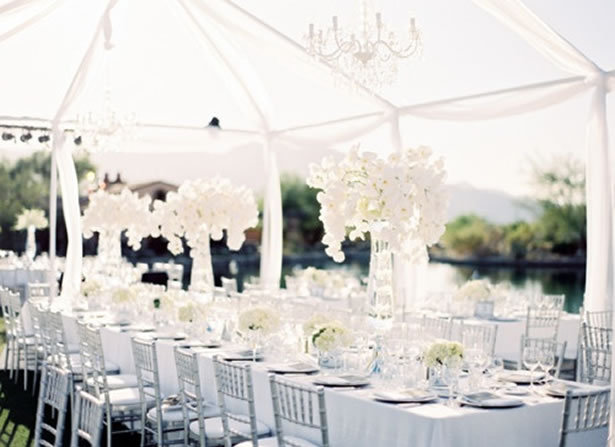 Photo by Lane Dittoe 
Beach = Navy Blue + Emerald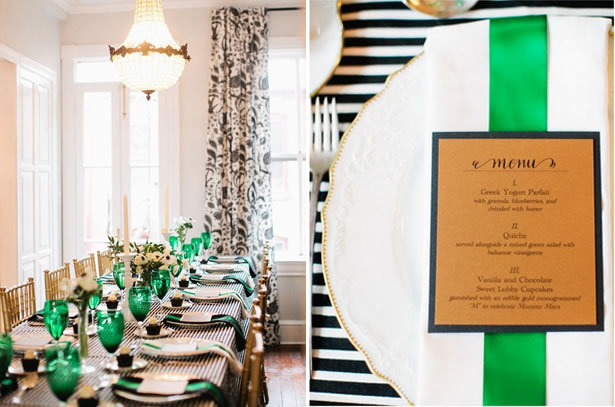 Photo by Katie Stoops Photography
Barn = Purple + Orange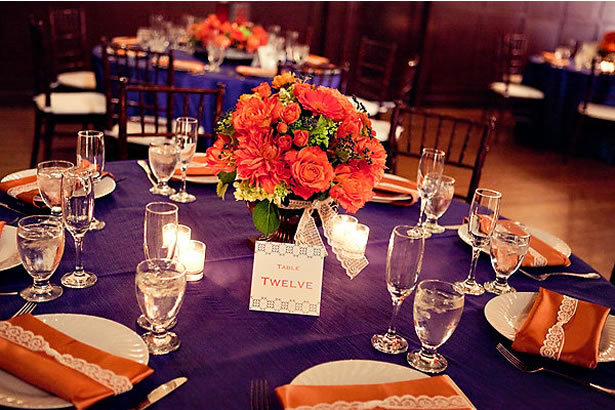 Photo by Dave Richards Photography
Which color scheme did you choose? Let us know in the comments below! For more color scheme inspiration, browse our real wedding boards.